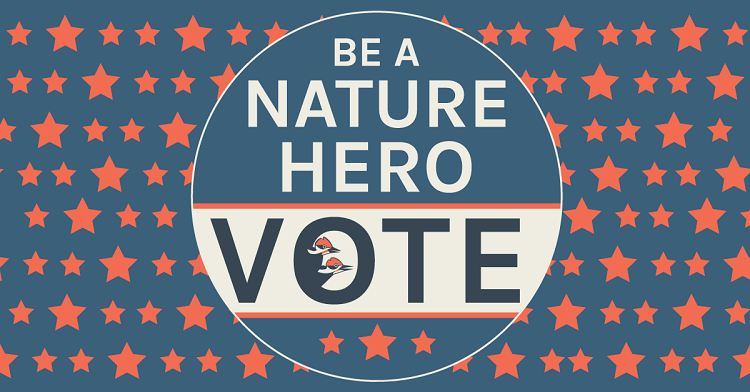 Ahead of the state and federal elections this fall, Mass Audubon wants elected officials to know that people who are interested in protecting the environment vote. Voting by interested and informed citizens strengthens the impact of Mass Audubon's legislative advocacy.
We believe that it's important for Mass Audubon members' voices to be heard in our elections. Most people just need a small nudge to remember to vote, so Mass Audubon and the Environmental Voter Project are working together to remind you to vote in each election. These simple reminders can dramatically increase someone's likelihood of voting.
Register to Vote
The voter registration deadline in Massachusetts for the 2018 mid-term election is October 17. You can register to vote, update your voter registration info, and check your registration status online via the Secretary of State's website.
Already registered? Tell your friends and family to register as well!