On a chilly day in late October, the Environmental Fellows and their Mass Audubon staff mentors gathered at Blue Hills Trailside Museum in Milton. As the fellows and their mentors often meet virtually, the chance to convene outside and learn more about the wildlife at the museum was a welcome change of scenery.
Relationship- and network-building is a priority of the Environmental Fellowship Program (EFP). Through networking events, educational excursions, and cohort check-ins, the fellows are encouraged to connect with each other, professionals in the environmental and conservation fields, and Mass Audubon staff, including mentors who are matched with each fellow.
More than just an experienced colleague, the mentors are there to support fellows as they navigate their positions at Mass Audubon and plan for what is next in their career.
"It's amazing to have someone who is there to help lift you up so you can do your best professionally and is also checking in with you as a friend at the organization," said Amara Chittenden, the conservation science fellow. "My mentor has helped me develop confidence and made me feel valued as a coworker."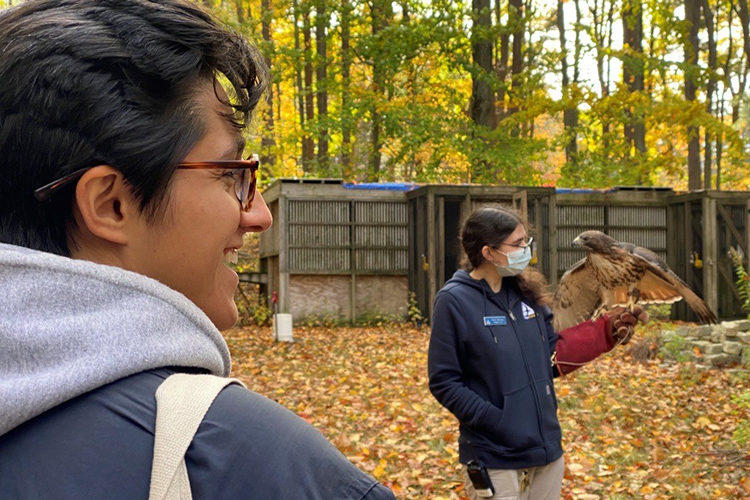 Mentors volunteer their time to support the EFP, excited by the opportunity to work with the fellows. "I've always enjoyed acting as a mentor, even in less formal arrangements. I find it rewarding," said Jeff Ritterson, mentor and field ornithologist for Mass Audubon.
Jovan Bryan, land conservation fellow and Jeff's mentee, reflected on the value of having a mentor:
"Jeff has been a huge help in making me feel comfortable as I move through the workspace. I quickly learned that your mentor is there to help, so ask for help even if you don't think you 'need' any. A second perspective is a great thing to have, and they're willing to give it to you."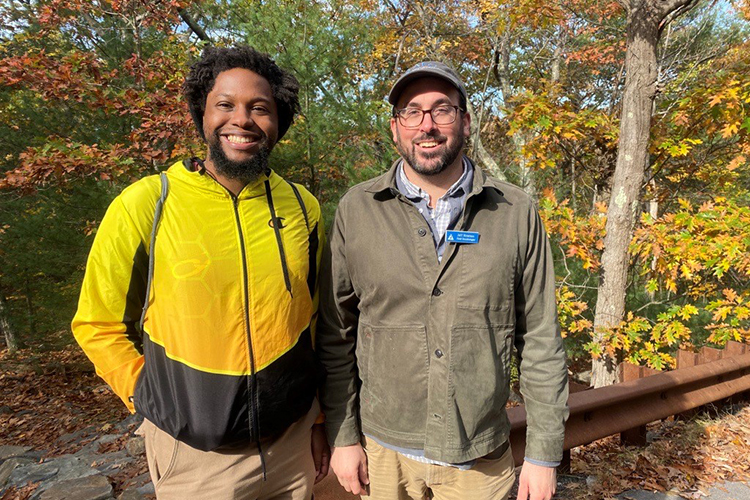 While the goal of these relationships is to support the fellows, mentors are enjoying the benefits of this connection as well. "Anna [Cass] brings a lot to this relationship including her valuable background, keen observations, great questions, and an eagerness to understand different perspectives on what she's curious about," said Lucy Gertz, Anna's mentor and director of adult education and accessibility.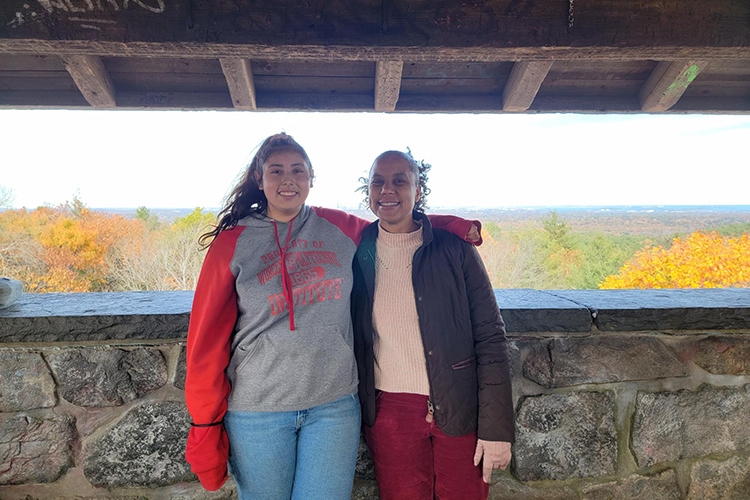 As the fellows envision their future careers, mentorship is something they're thinking about both for themselves and for the next generation of environmental leaders that follows them. Amara is hoping to continue a legacy of mentorship.
"One of my favorite experiences was getting ice cream after a hard day in the salt marsh," Amara said. "My mentor, [Coastal Resilience Program Director] Dr. Danielle Perry, talked about how her own mentor brought her for ice cream after a long day in the field, and it really felt like that circle of support fulfilling itself. I hope one day I can give this experience to someone else."