As one of the world's largest, natural carbon sinks (a sponge that sucks up rampant carbon dioxide emissions) the ocean is working incredibly hard to balance the impacts of climate change.
Unfortunately, that means a lot is changing inside our waters: from warming temperatures to acidification, climate change's effects on our ocean are impacting us, our communities, and our marine ecosystems. You might have already seen this in tides creeping closer to our shores or some of our beloved marine organisms, like lobsters or cod, shifting away from where we normally find them.
But there's Good News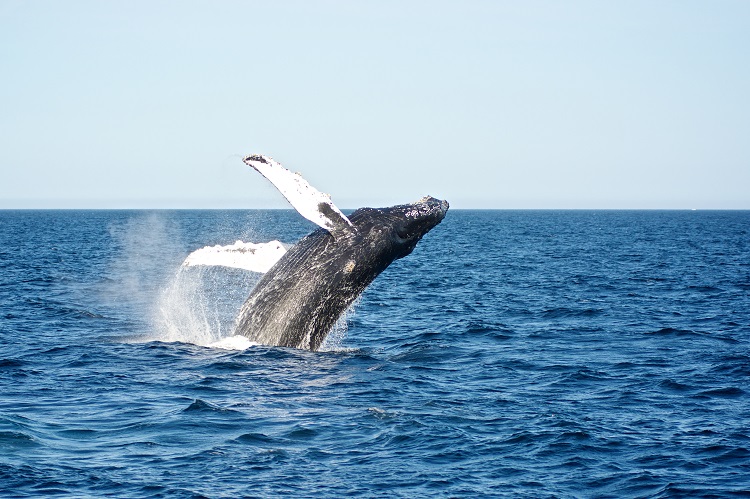 A 2020 study examines the current trends in marine conservation initiatives such as habitat restoration and fisheries management. The authors estimate that marine ecosystems can substantially rebuild by 2050 if we amplify and commit to this conservation work together.
For example, the study cites that globally, we've gone from protecting .09% of the ocean (3.2 million km2) in 2000 to 7.4% of the ocean (26.9 million km2) now through Marine Protected Areas. Here in Massachusetts, we're already restoring marine habitats and ensuring the protection or management of important marine species.
Climate Mitigation is Integral
We're on the right path. However, the study authors urge that our initiatives must include climate change mitigation. This means reducing and eliminating our greenhouse gas emissions that introduce new threats (such as sea level rise and warmer temperatures) and aggravate existing threats (like overfishing and habitat loss).
Mass Audubon recognizes that climate change requires bold and urgent action. Our Climate Action Plan engages everyone in ways that we can fight climate change at its root and reduce greenhouse gas emissions for a carbon neutral future by 2050.
We Can Help the Ocean Rebuild When we Work Together
The study's results give us hope about our collective climate fight, demonstrating the potential of just how much we can achieve when we act. Even better, anyone can work to mitigate climate change – here are some ways how:
The ocean needs our help. With hard work and community action, it's possible for marine ecosystems to recover. It's up to us to come together and tackle our collective climate fight.