With such a successful first week, we move on to Critter Card #2. Wood Frogs! Wood Frogs are among the first frogs to emerge in the spring. They migrate from the surrounding forest to local vernal pools and collect in the sun to socialize. Males, splayed out on the surface of the water, sing a repetitive "ack-ack-ack" (nearly duck-like) to attract females.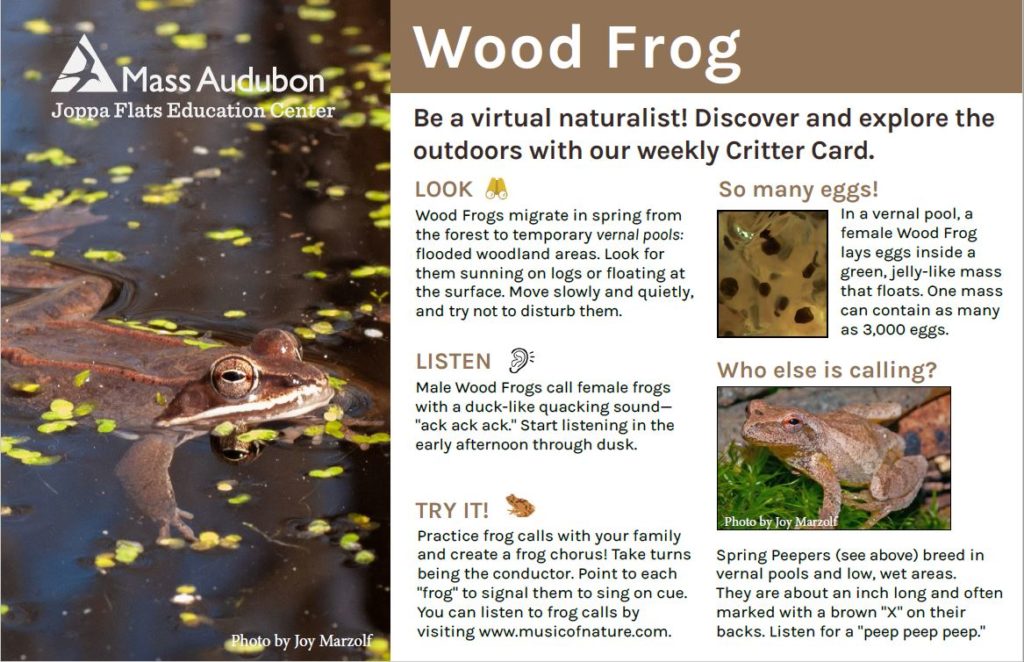 While Wood Frogs do usher in spring with their singing, they are not the only frogs to do so. Shortly after they emerge, Spring Peepers come out with their deafening chorus (often compared to sirens) to sing from the afternoon into the evening. Following peepers you can hear all sorts of frogs take their turn singing in the coming months.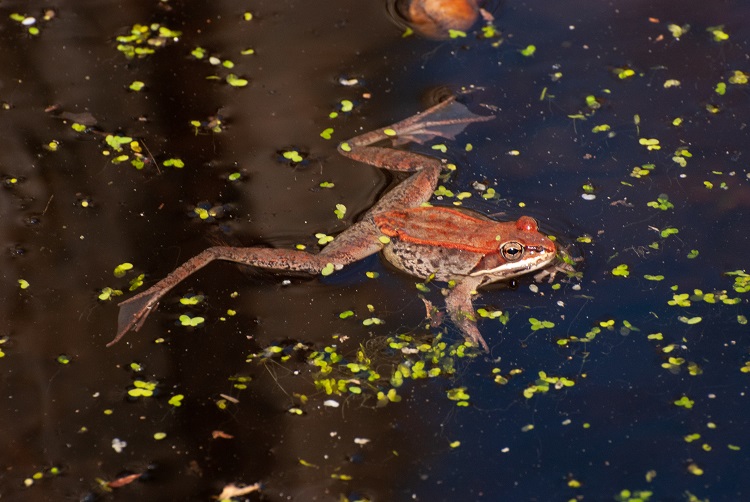 Egg masses are a jelly-like substance that may hold up to hundreds of eggs, and are attached to floating debris. If the weather doesn't cool off too much, these eggs hatch within a week.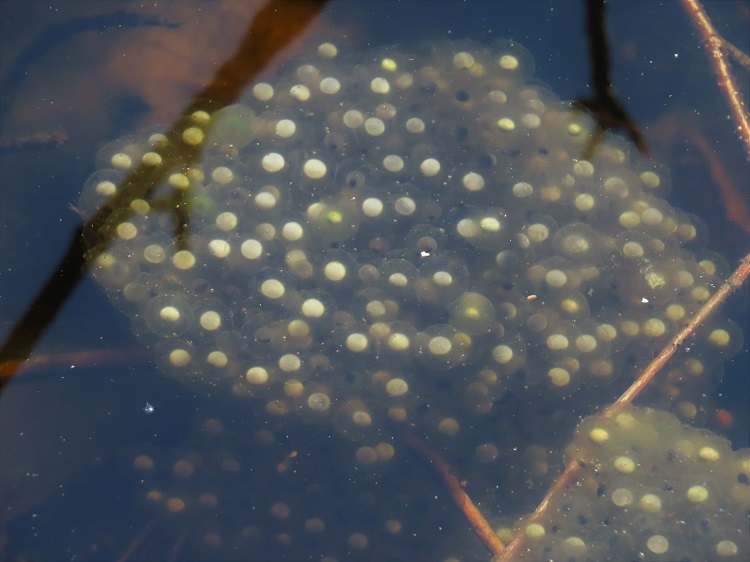 Wood Frog tadpoles grow over the next two months before transforming into a small, and very cute, young frog.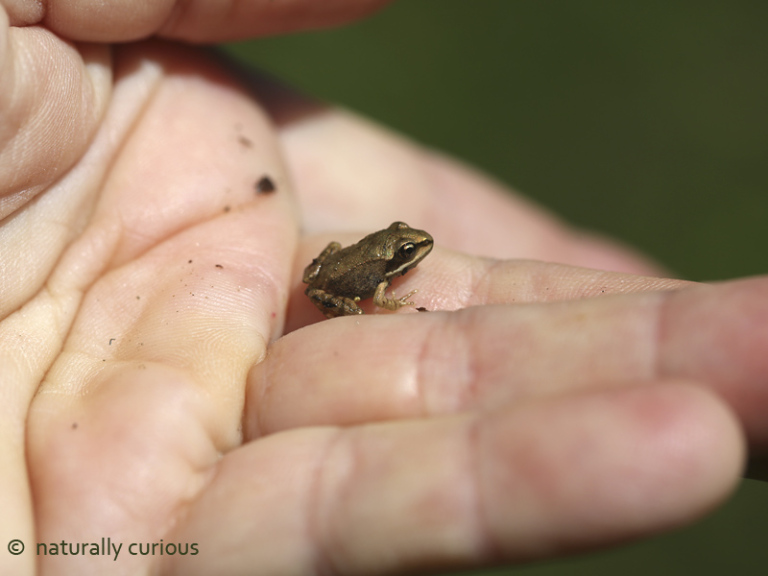 From a young frog, it will be two or more years until they are fully grown and ready to join the chorus of adult males.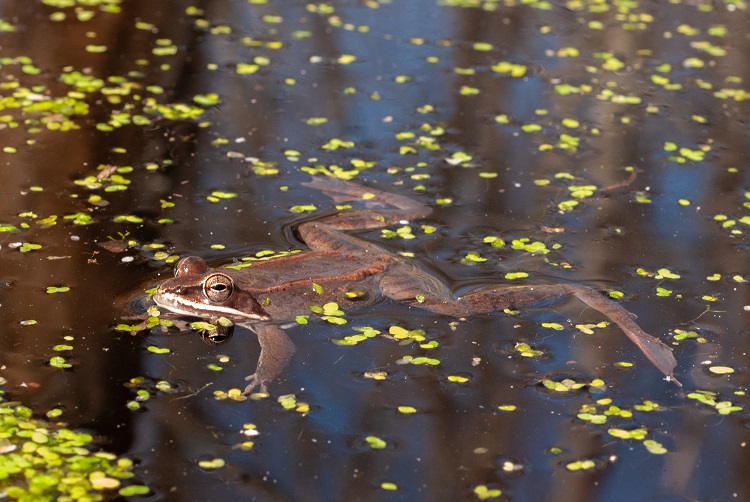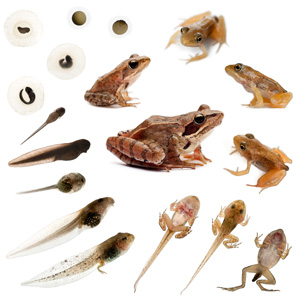 We look forward to continuing to provide these free, at-home learning tools. Thank you for the wonderful feedback. We are Mass Audubon, but YOU make Mass Audubon!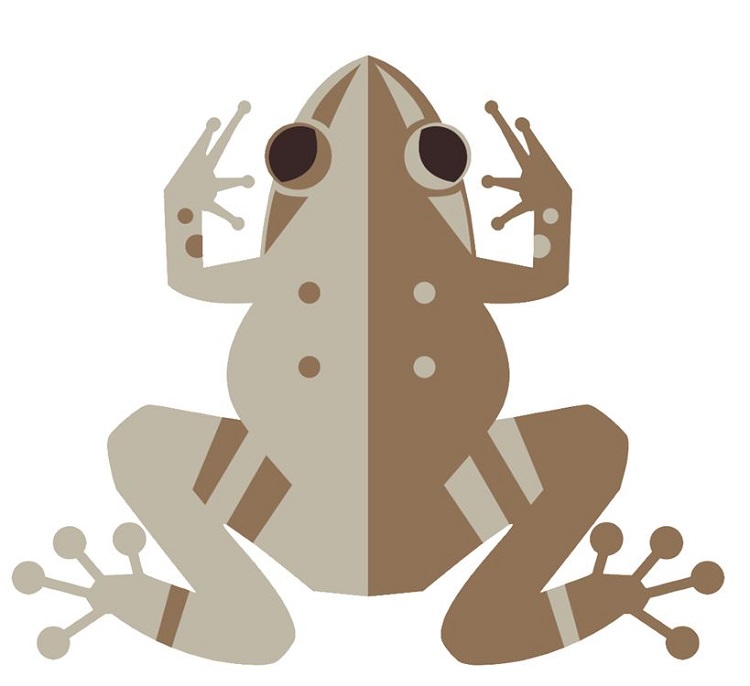 "The frog calls are amazing! We loved listening to them and we are going outside tomorrow to figure out how many different frogs and toads we can hear in our backyard." – parent

"How fun! A great video for families and their kids. We actually saw three wood frogs clamped together breeding when we went on a walk with the girls about two weeks ago." – parent

"I was out today and heard Wood Frogs… I knew I was hearing frogs but thanks to you I know what kind! Love it!" – a Nana in New Hampshire

"Our first graders at the Cole School have so enjoyed your virtual learning resources thus far. Will you be sharing weekly experiences for the foreseeable future? We would love to continue sharing them with families." – Curriculum Coordinator at Harry Lee Cole Elementary School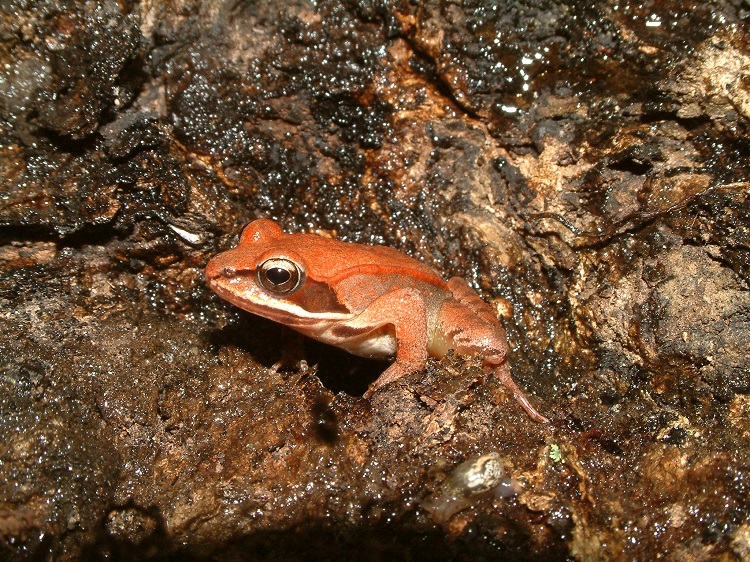 Be a Frog Hero
You can help frogs by:
Helping scientists collect data about frogs with FrogWatch, a community science project run by our friends at the Association of Zoos & Aquariums (AZA)
Helping to protect frog habitats – wetlands and surrounding woodlands. Make sure the wetlands in your town are protected and that people are taking care of them.
Asking your school if you can help with an important frog conservation project with Mass Audubon and Zoo New England.
Looking for more resources?
Watch our video of Wood Frogs featuring Lisa Hutchings, School and Family Education Coordinator. (Can't view this? Email [email protected] to receive a link).

Listen to Wood Frogs at this website.

Explore this Citizens Science Project mapping frogs and salamanders of Essex County.

Learn even more about Wood Frogs by visiting the BioKids website. Great information and data on breeding cycles, range, numbers, rates, and mass.
Submissions
We encourage you to continue to submit your photos, artwork, and so on!
Mass Audubon Teacher Naturalist, Johanna True, investigating frog eggs in a vernal pool.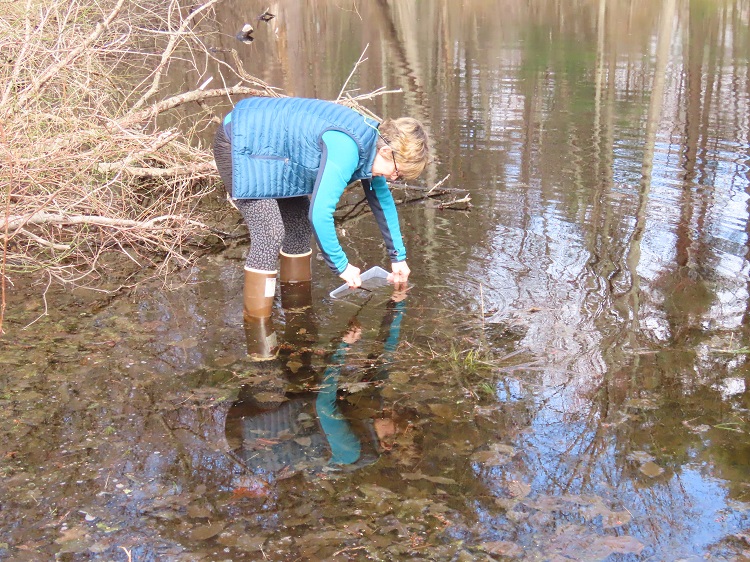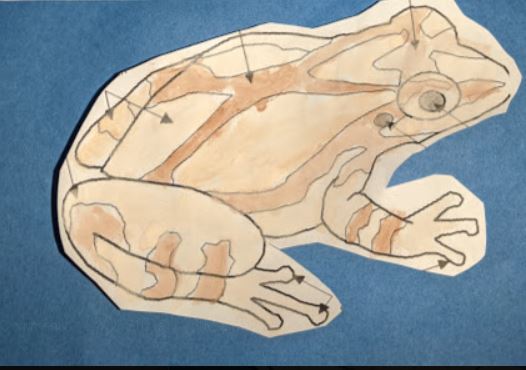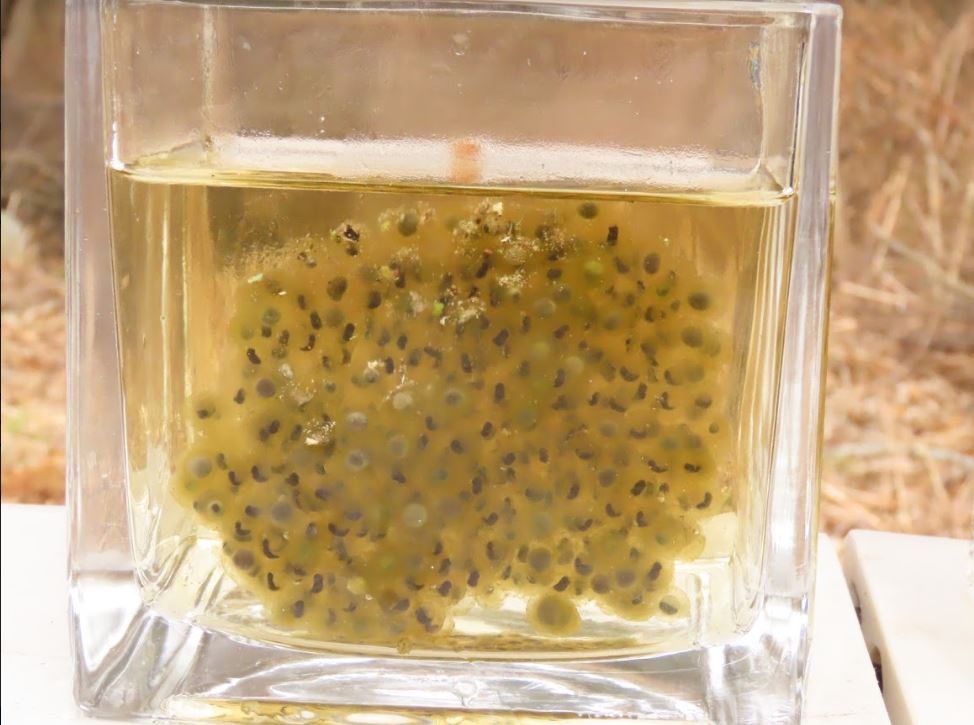 Want More Activities?
Hop to it! Activity card by Mass Audubon.

Download this fun, kid-friendly worksheet from New Hampshire State Parks to start your own wildlife journal, and draw your favorite wildlife place!

Sketch a Wood Frog. Sketch multiple frog species to learn more about identification. Submit your artwork to be featured on our blog!

Make a sound map of your "patch"! This week focus on listening and looking for frogs to fill up your sound map. Tell us what other amphibians you find. What else do you hear or see? See example below.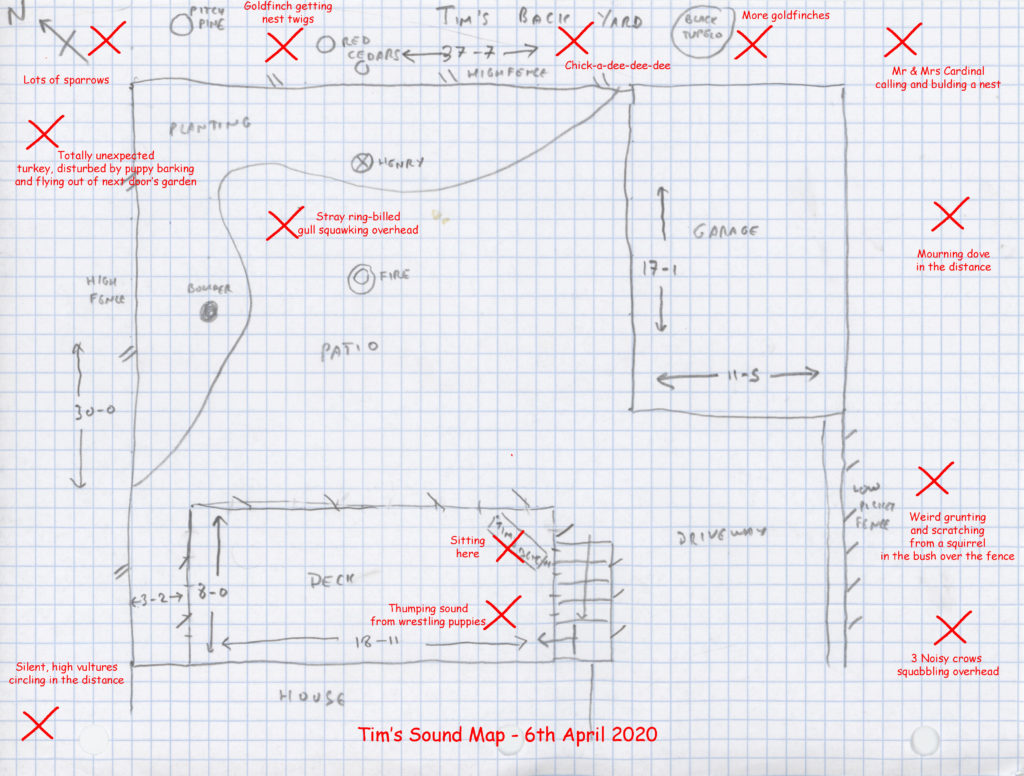 What's Next?
Let us know what you'd like to learn about this spring!
Stay tuned for the next Critter Card coming out on Tuesday, April 14th, by email and Facebook.
Connect With Us
Would you like to be added to Lisa Hutchings' VIP email list? Receive special resources such as nature slideshows and educational tools for at-home learning. Send an email to [email protected] requesting to be added to the VIP list.
Thanks to our Critter Card Fans
"Cool Critter Cards. Thanks for sharing them." – Nancy Pau, USFW Field Biologist

"I love these videos! We are going to listen for "ack-ack" – Joppa fan

"'Use your science eyes!' What a charming way to explain observational skills! – Joppa fan

"Thank you for all of the information that you send to me. I truly appreciate all that you have sent along." – learning specialist

"The frog call samples are the best!" – Joppa Flats Volunteer

"Great stuff! Can't wait to try this in our backyard!" – Plum Island transplant out West

"We *heart* Wood Frogs!" – Great Bay National Estuarine Research Reserve

This was GREAT!!! I love it! And the kids will too! … these photos and videos will motivate them to go looking for Wood Frogs. – Joppa Flats Teacher Naturalist

"You should hear at my house, it was literally deafening the past few nights. I was out at the raspberry patch burning some stuff and my ears were ringing from it!" – Joppa Flats fan

"This has such great balance! It's informational, high quality, and yet simple, personal, and family-friendly. The photos of the eggs are amazing." – Joppa Flats fan

"The girls loved the critter card and sounds! Right now they are watching your vernal pool video. So great! We truly appreciate these resources; I have shared them with mom friends
as well." – parent

"This is great! … Please keep them coming!" – Plum Island Outdoors