At 7:30 AM this past Wednesday, our group of birders gathered in the Hellcat parking lot in dense fog with Dave Weaver co-leading with me. We were joined by David O'Neill, Mass Audubon's new president! He was giddy that he was able to escape the confinement of his temporary residence, off of Zoom meetings, and out to see the treasure that is Parker River National Wildlife Refuge. David's leadership at Mass Audubon since his arrival in June has been truly impressive.  We can now also view him as a fantastic lucky charm, since the first bird we found as we walked up onto the Hellcat dike was a Hudsonian Godwit!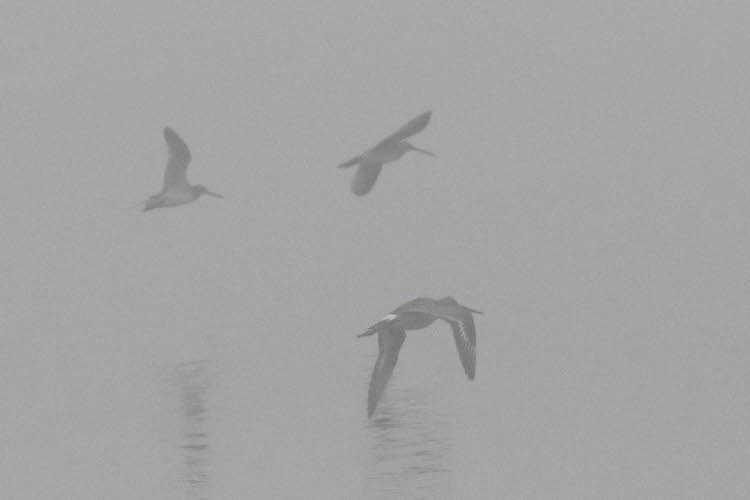 The godwit performed very nicely and at not a great distance, which was good because the fog prevented us from seeing what we assumed were hundreds of shorebirds further down Bill Forward Pool. Tom Wetmore, who monitors birds on Plum Island almost every day of the year, was also watching what could be seen and heard from the dike with such poor visibility. When we heard a somewhat less-familiar plover cry, I thought it sounded kind of weird – then we heard Tom call out "American Golden-Plover!" Every time we go out there is something new to observe and learn.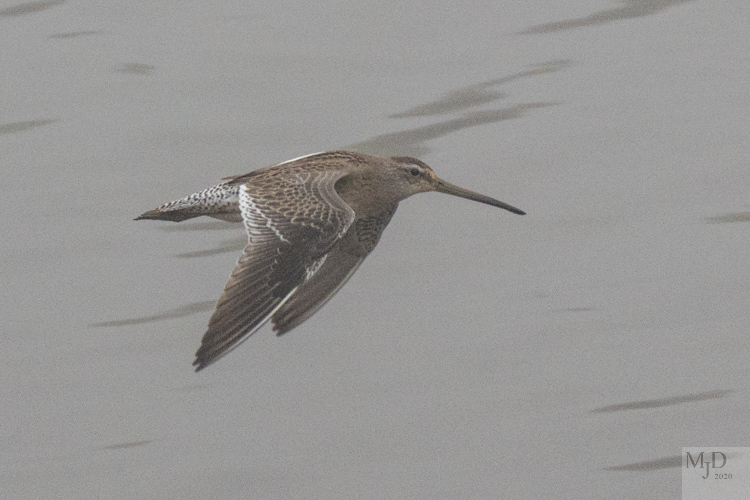 We enjoyed the many egrets and a few shorebirds that were close enough to see through the slowly evaporating mists. The godwit stayed close, however, and we were able to see something special about godwits: you often see their food tweezered between those long mandibles before it disappears down the hatch.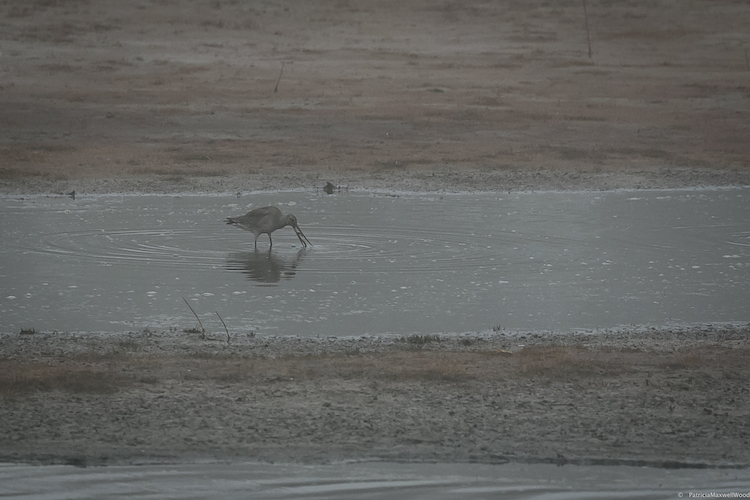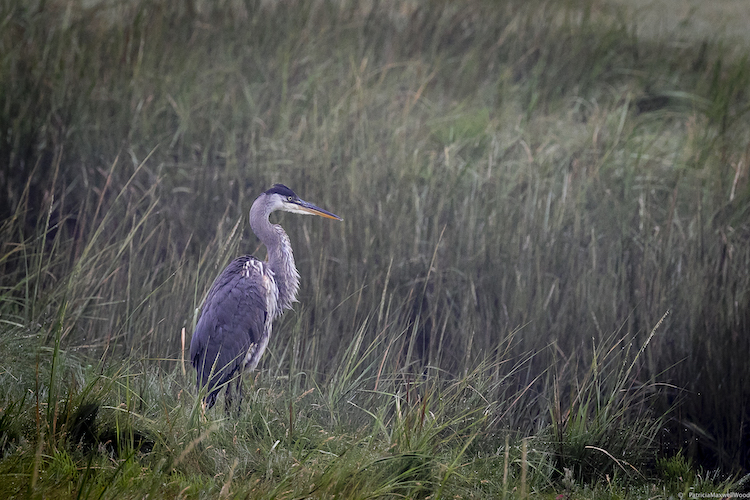 As has become routine of late, we decided to move down to North Pool Overlook to add some diversity to the morning. While we "enjoyed" the many eclipse-plumage ducks, a smattering of passerines, and a Yellow-crowned Night-Heron tucked into the reeds, we were joined by Dave Larson, which delighted us even more than the birds. It was Daves in the fourth dimension.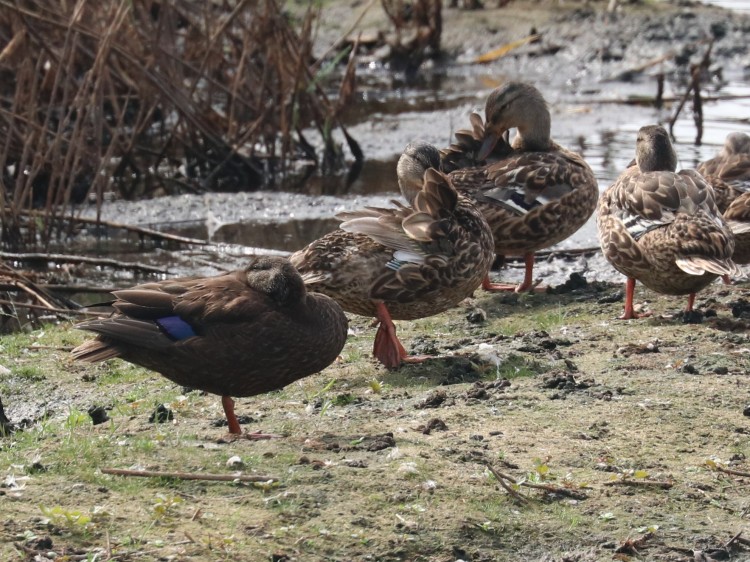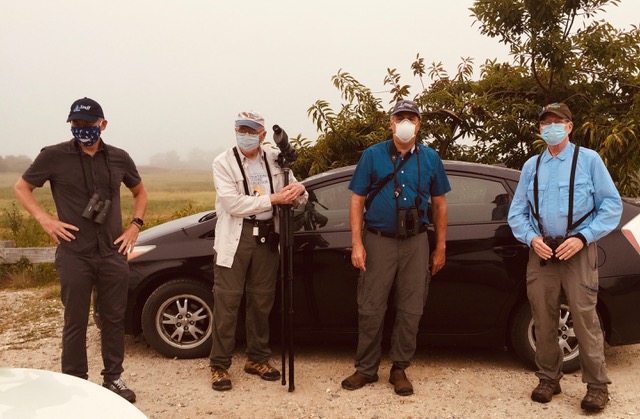 Dave Larson and Dave Weaver stayed on to lead the 9:30 session, which had both better luck and better visibility as the fog burned off. Not one, not two, but three American Bitterns took flights in the marsh and over Hellcat dike. Tom Wetmore was still there, and true to form as the "Santa Claus" of Plum Island, identified a Clapper Rail in the salt marsh! Meanwhile, some of the birders from the early session went down to Sandy Point to chase reports of Buff-breasted Sandpipers. Mike Densmore did not disappoint, with three of them and an American Golden-Plover!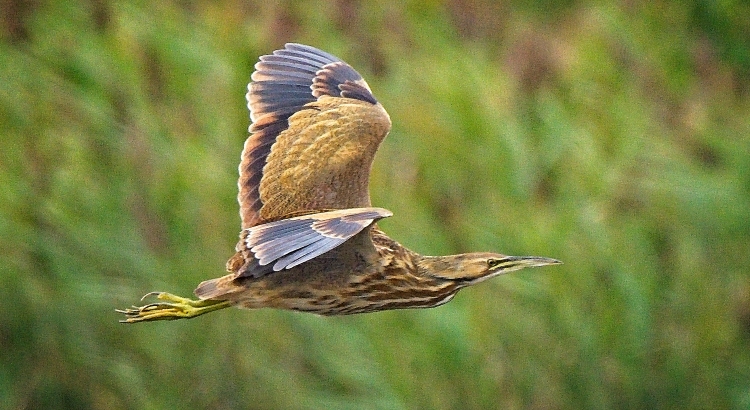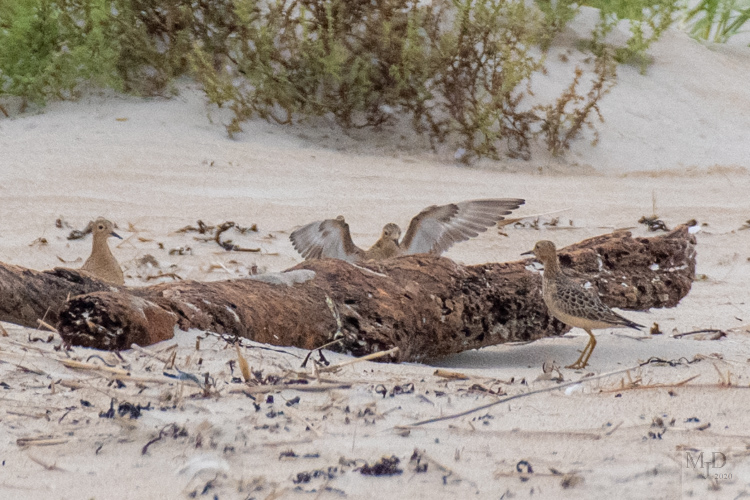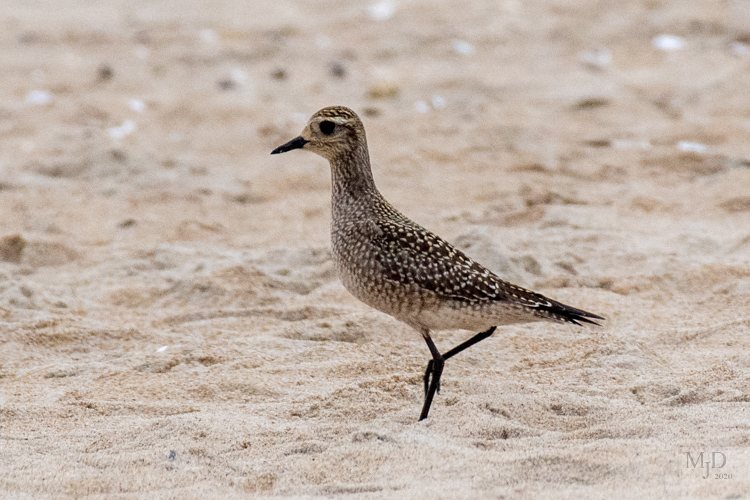 The Parker River National Wildlife Refuge and adjacent Sandy Point State Reservation are wicked hot birding right now. Let's have some fun and give some magical credit for our birdy good fortune to our new president, David O'Neill. He has instantly gained solid hold of the reins at this challenging and pivotal moment, he's moving forward with tremendous grace, and he should really be rewarded with something that just can't be disapproved; that he was very good luck for our birdwatching on the North Shore this week.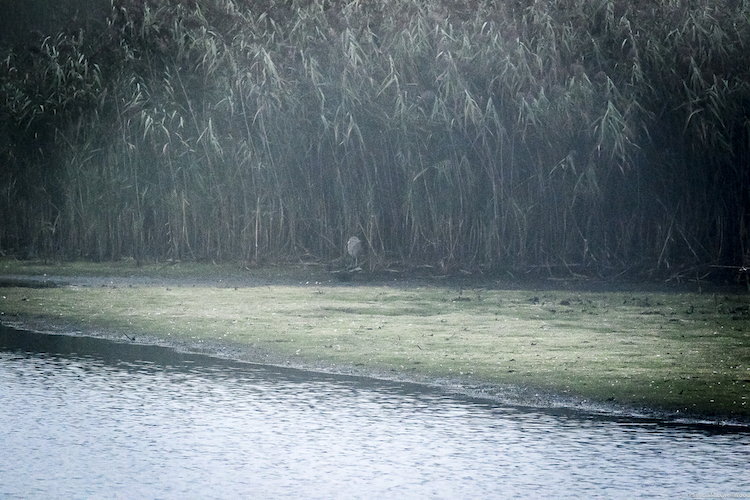 Here's something else to feel really good about: the new boardwalk at the Hellcat Wildlife Observation Area is very near completion. There will be a "soft opening" soon, which means that no announcement will be made when the fences come down. Stay tuned! We are very excited to share about the wonderful return to those beloved, upgraded paths through our favorite maritime forest, Black Gum swamp, marsh, and dunes.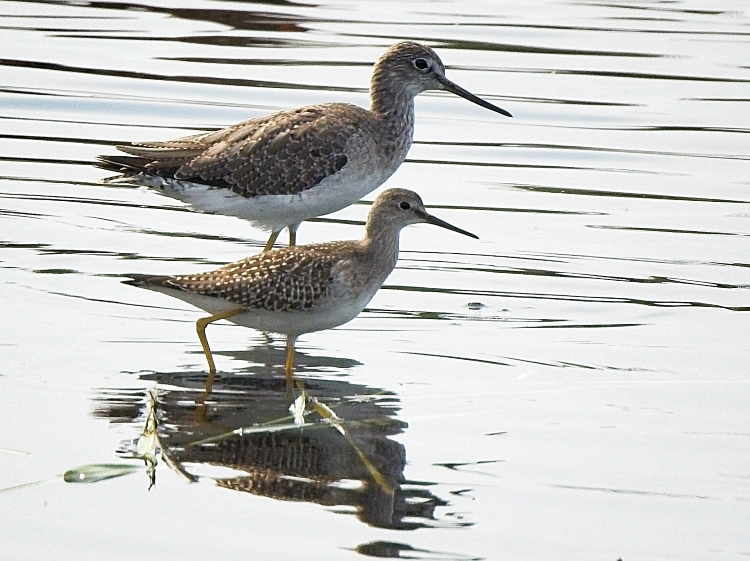 Our List: (key: 7:30 session/9:30 session)
Canada Goose 0/30
Gadwall 2/2
Mallard 20/20
American Black Duck 0/4 – North Pool Overlook (NPO).
Green-winged Teal 1/8
Pied-billed Grebe 0/1 – with Mallards, apparently feeding on their
scraps; Bill Forward Pool (BFP).
Mourning Dove 1/2
Clapper Rail 0/1
Black-bellied Plover 15/30 – BFP.
American Golden-Plover 1 (heard)/0
Killdeer 2/2 – all at NPO.
Semipalmated Plover 35/100s
Hudsonian Godwit 1/1 – BFP.
Least Sandpiper 0/2,2,2
Semipalmated Sandpiper 25/100s
Short-billed Dowitcher 6/25
Lesser Yellowlegs 0/2,2
Greater Yellowlegs 25/45
Ring-billed Gull 0/2
Herring Gull 5/6
Common Loon 0/1 – flyover BFP.
Double-crested Cormorant 5/7
American Bittern 0/3 – flying over Hellcat marsh & dike.
Great Blue Heron 1/2
Great Egret 20/35
Snowy Egret 2/7
Yellow-crowned Night-Heron 1/0 – NPO.
Osprey 0/2 pines
Belted Kingfisher 0/1 – NPO.
Eastern Kingbird 0/4 – NPO.
Tree Swallow 20/20
American Robin 4/4
Gray Catbird 2/2
European Starling 0/yes
American Goldfinch 0/1 – flyover.
Song Sparrow 3/4
Eastern Towhee 1/1
Red-winged Blackbird 0/1 – female.
Common Grackle 0/1 – NPO.
Common Yellowthroat 1/2