Hello Critter Card Fans! This past Tuesday, March 31st, we launched our first Critter Card, featuring the Red-winged Blackbird, a staple of our local ecosystem. Filling fields, meadows, marshes, and wetlands with a memorable "conk-a-ree" call, Red-winged Blackbirds are not a shy species. Even the females, though much softer in color, have unabashed sass and will sing in order to establish territory.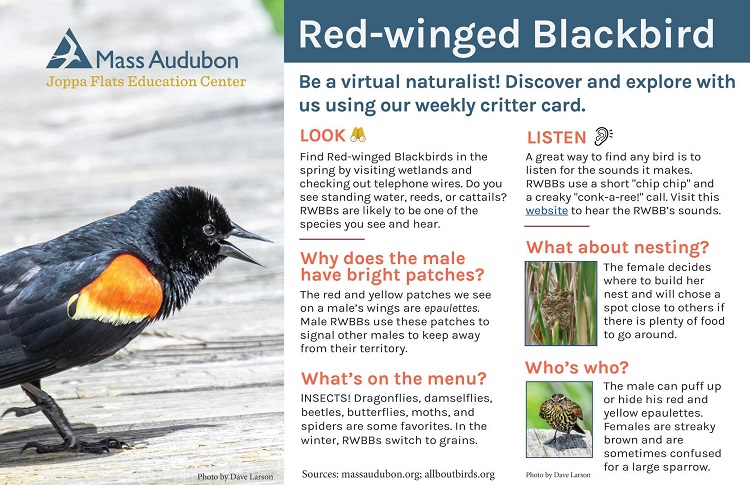 Aside from a couple technical learning curves, our first card went over beautifully. Find the links associated with the card here: More information from Mass Audubon; Calls by Cornell; Miss Lisa makes a Video.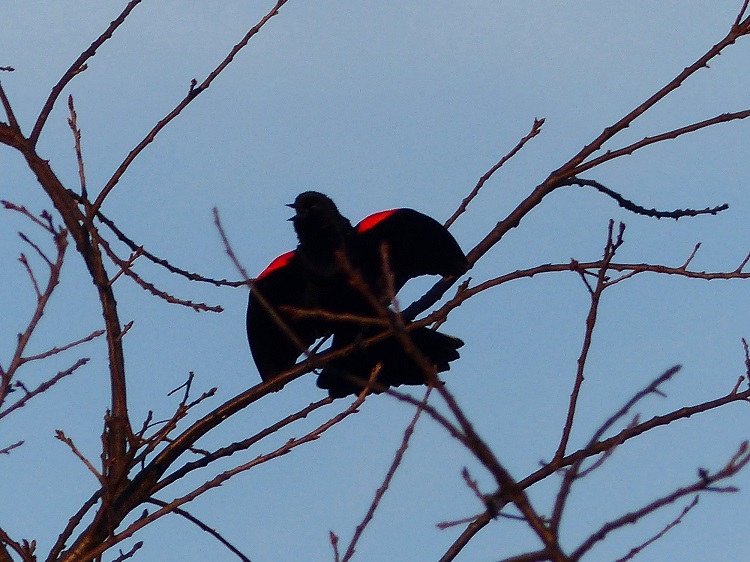 When we initially posted this Critter Card on Facebook we imaged an audience of children and we encouraged our followers and constituents to feel comfortable sharing, utilizing, and critiquing our new learning tool. Since then, we realized these cards can be utilized well beyond a youth age range, and we hope that many beginning and advanced adult birders will feel welcome to submit photos and art as well.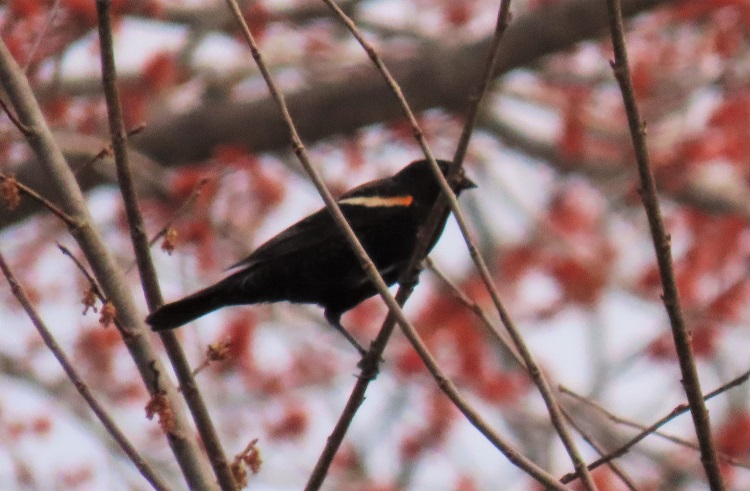 Speaking of critique and feedback, we would like to say a huge THANK YOU to our viewers for the outstanding support and love we've received! We are happy to have reached so many of you. From parents to toddlers, teenagers to teachers, "green" to seasoned birders. A shout out to the organizations and individuals that connected with us to spread the knowledge and love for nature: North Shore Montessori School, The ABC's of Plum Island, Plum Island Outdoors, Greater Newburyport Families Club, countless teachers and parents, professionals and nature-lovers. THANK YOU for that support. We are proud to be in this community with you all.
"This is a wonderful way to stay in touch with grandkids who will LOVE the Critter Cards! Thank you SO MUCH!!!" – Grandmother

"Could I share this on my classroom dojo with my 5th graders? We are going to start a birding project." – teacher

"These are amazing! Thank you! I'm so excited to get started on this with my class and daughter online!" – parent and teacher

"I took a look at this week's bird already, and I would be happy to share it with my family." – age 13
Submissions
We want to encourage you all to continue to submit your photos, artwork, poems, and so on!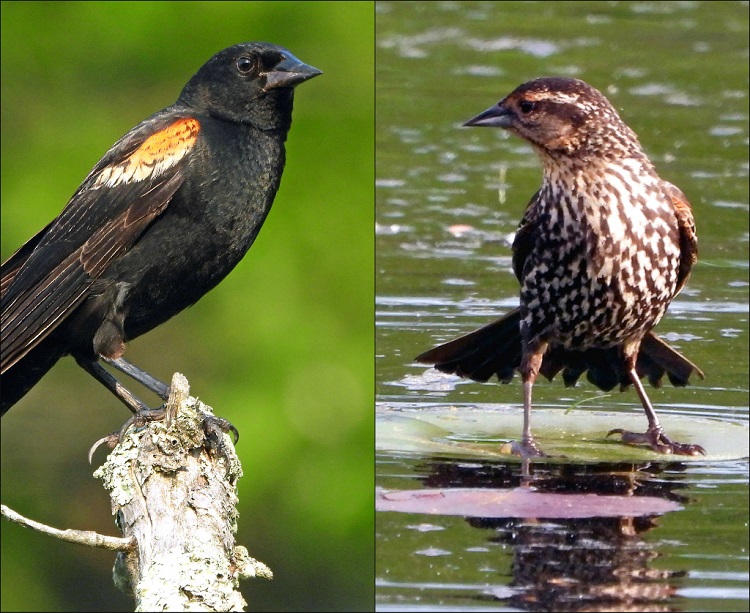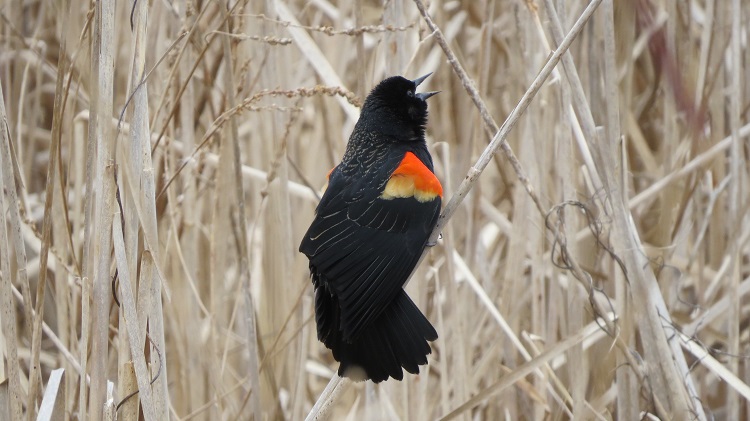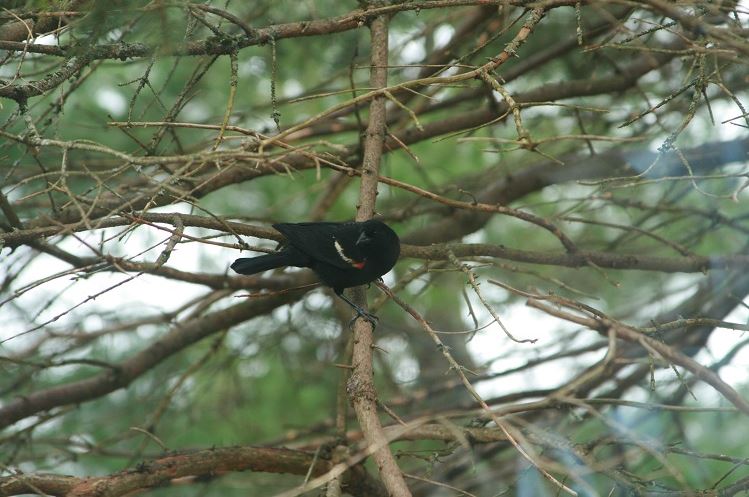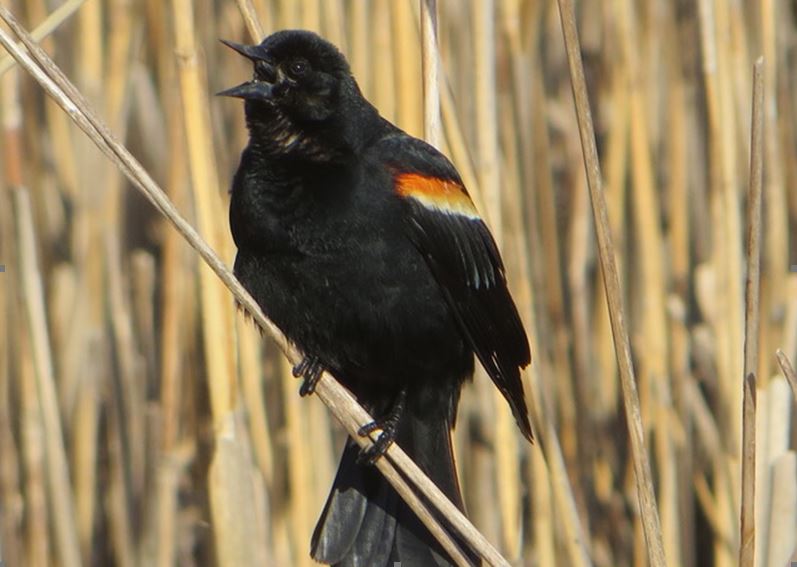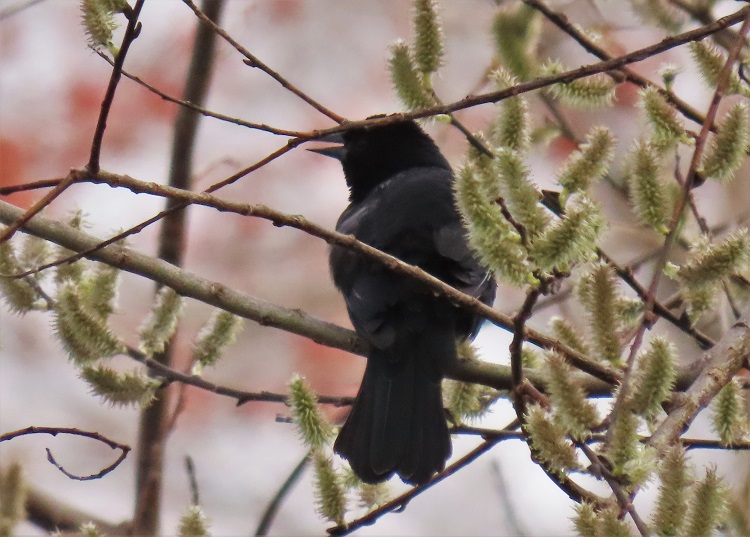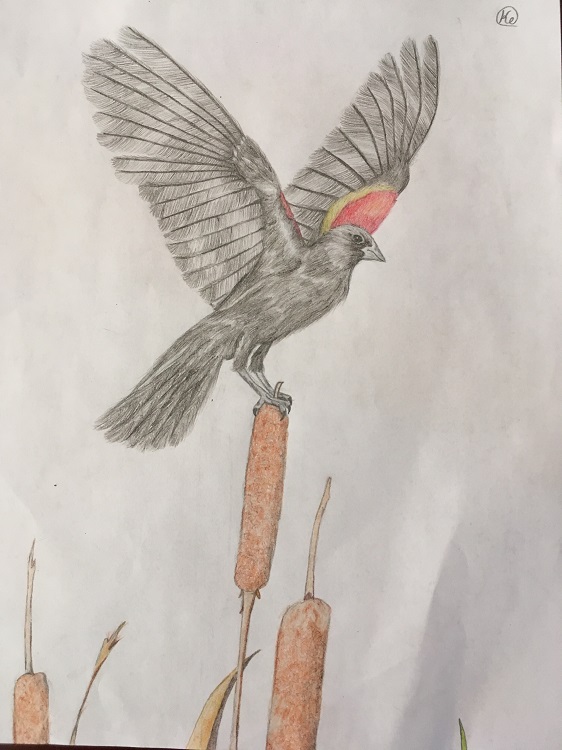 Try This
Here are two more at-home activities from Lisa Hutchings, School & Family Education Coordinator or "Miss Lisa" to some.
– Make a map of your "patch" (this is your yard and the surrounding area) to show where the birds are singing. Don't worry if you don't see any Red-winged Blackbirds, we want you to share what other wildlife you find as well! Use this sound map to get started. Here is a video of Laura from Mass Audubon Arcadia showing us how to make a map!

– Red-winged Blackbird lyrics challenge: How many songs can you come up with that have the words 'Blackbird', or 'Red-winged Blackbird', or even 'bird' in the title? Here is a song called Big Sky Country" with lyrics; "Red-winged Blackbird, sitting on a cattail's end, Red-winged Blackbird, sitting on a cattail's end, light enough to be there, but heavy enough to bend, Red-winged Blackbird, sitting on a cattail's end…"
What's Next?
What backyard wildlife would you like us to feature this spring? Can you guess the theme of our next Critter Card when we announce it on Tuesday 4/7?

For guesses, suggestions, and questions, email Lisa Hutchings at [email protected] For submissions of your Red-winged Blackbird art work, photos, and more, email Shelby Vance at [email protected] so we can add your work to our Critter Card compilation!

Thank you all for such strong and supportive engagement. Stay tuned for the next Critter Card coming to Facebook on Tuesday, April 7th.
More Community Support
"Leave it to the marvelous staff of Joppa to come up with this project and execute it so superbly! Even as a non-mom, non-teacher, and somewhat savvy birder, I really appreciate the Critter Card" – Mass Audubon Volunteer

"So great!!!" – The ABC's of Plum Island

"Thank you so much Lisa! [We] are excited to do this today!" – parent, children ages 3 and 6

Thank you so much for offering this! What a nice thing to do during this challenging time!! We really enjoyed the video and presentation. – parent

"Thanks so much Miss Lisa! We really appreciate it!" – parent, ages 3 and 6

"This is great!" – Mass Audubon employee

"Thanks so much! I will use this with my 6 yo this week" -parent, age 6

"[YOU] BRING out the [BEST] in out family." – parent, age 8

"Thanks so much for sending out these cool Critter Cards. Hope the bead art of a Red-winged Blackbird makes you smile. Can't wait to see next weeks Critter Card." – parent and 8 year old

"This is great!" – 1st grade teacher

"Thank you for all you do Miss Lisa" – parent

"Great job Lisa! Thanks for the videos!" – parent

"Thanks! [We] will be out listening and looking!" – parent