If possible, please participate in and support the Museum by donating to Our Bird-A-Thon team. We would love to have your support. Thank you!
Dogwood's flowering at the Museum of American Bird Art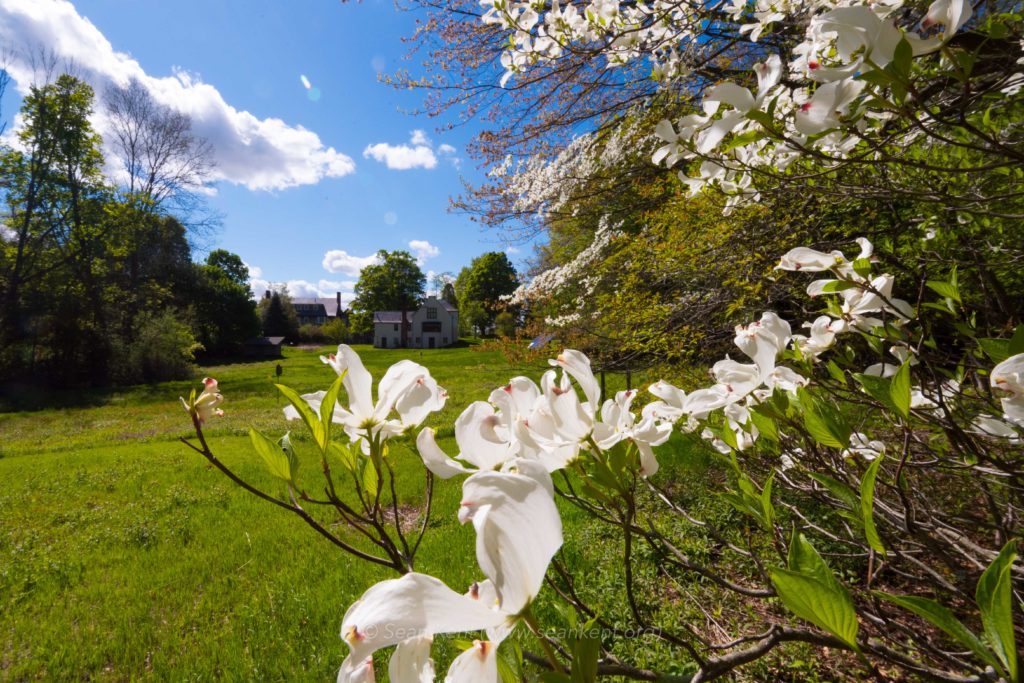 Ruby-throated Hummingbird
Check out the iridescent red throat of the ruby-throated hummingbird that turns dark depending on the direction of the light.
Anna's Hummingbird Building a Nest
Monarch Butterfly Overwintering Grounds in Mexico
Hi everybody, each week I (Sean Kent – MABA's education and camp director) deliver a live online illustrated lecture called Nature Notes for the residents of Orchard Cove in Canton. I love nature and am infinitely curious with what is going on natural world. I am an educator, naturalist, accomplished landscape and wildlife photographer, and field biologist with expertise in native bee biology, species interactions, and ecology in general.
This post contains additional resources that correspond with the lecture, but might also be of interest to readers of Taking Flight in addition to the residents of Orchard Cove. Please contact me ([email protected]) if you or your organization/residence might be interested in live online illustrated lectures, including lectures on The Secret Life of Backyard Birds and Native Bees and other Pollinators. Be well and safe.