Monarch Butterfly overwintering grounds in Mexico
This blog post complements a nature-based STEAM programming about butterflies and their life cycle.
Monarch Butterfly laying an egg on Common Milkweed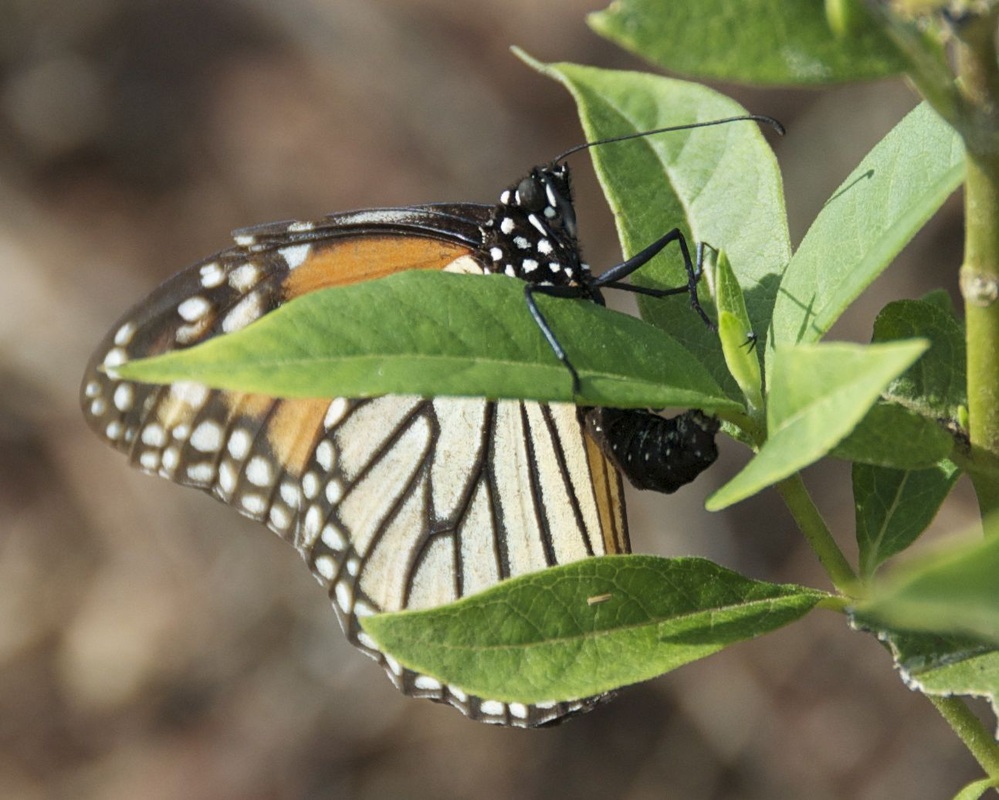 Monarch Caterpillar on it's host plant Common Milkweed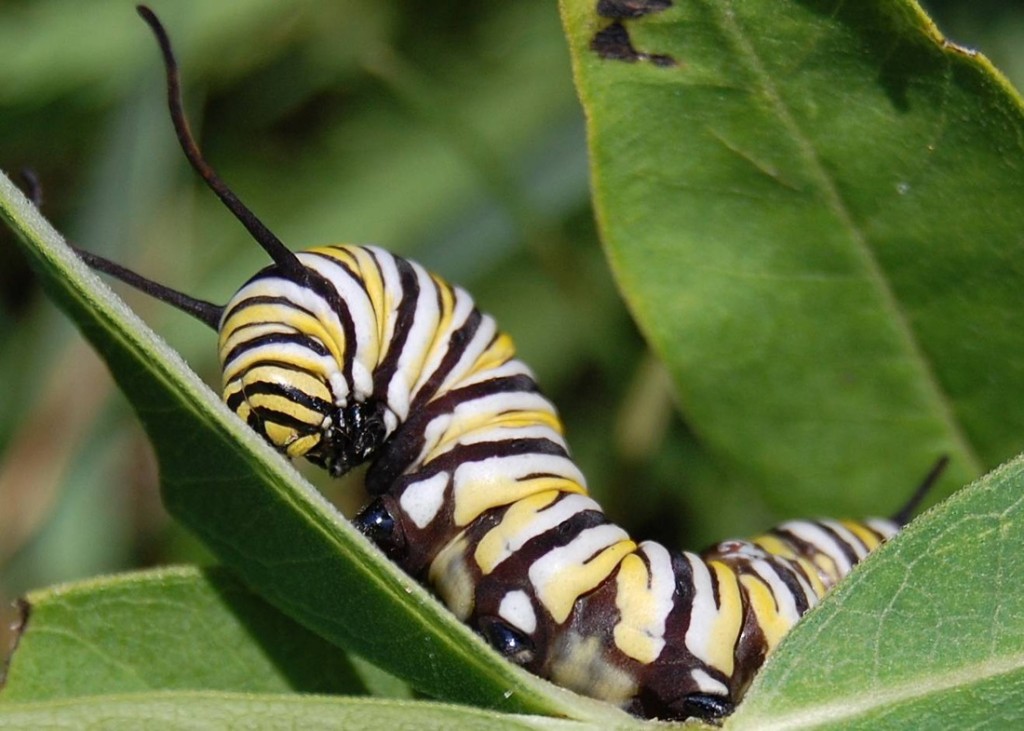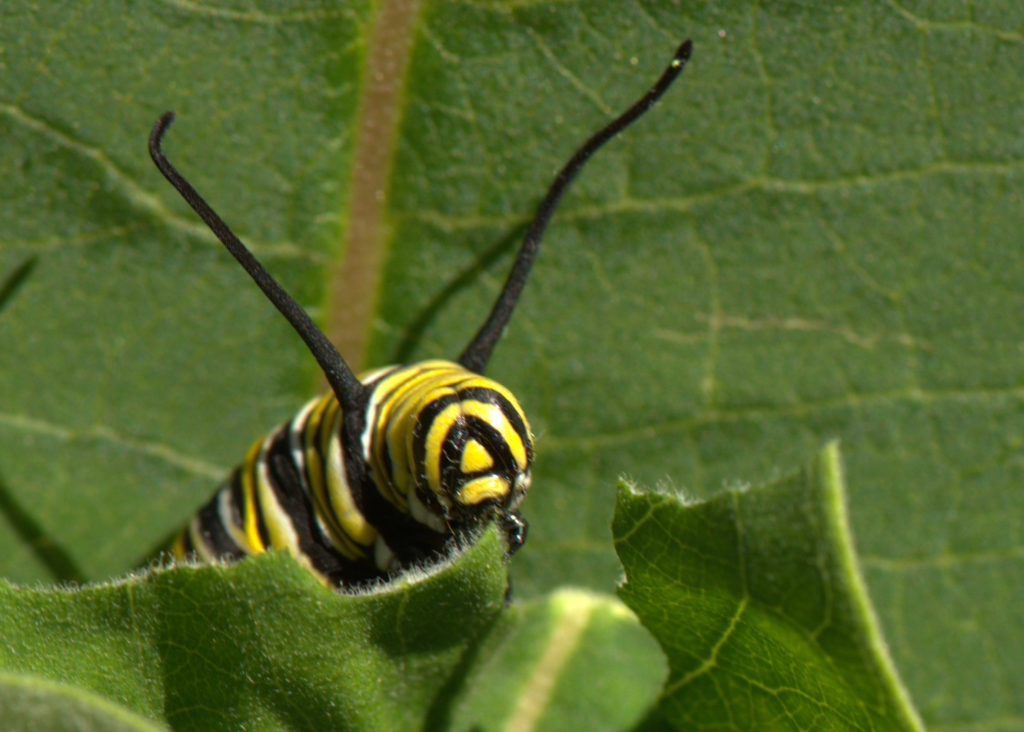 Engineer a Butterfly Habitat
To engineer a butterfly habitat, you need to think about and create a list of what a butterfly needs to survive during it's entire life cycle as an (i) egg, (ii) caterpillar, (iii) chrysalis, and (iv) butterfly. The following are a few things to think about when engineering a butterfly habitat.
Food

Host plants for caterpillars
Nectar

Water
Places to shelter or hide
After thinking about how to create a butterfly habitat, design your habitat to contain everything a butterfly needs and draw it on a piece of paper. After drawing your butterfly habitat, if you have a couple of pots for plants, a garden, or another area you could modify, you could engineer your own butterfly habitat.
To attract black swallowtail butterflies, you can plant parsley in your garden.
How to Create a Nature Journal
Get outdoors and record your nature observations in your very own nature journal. You can make one with materials you have at home!
Barry Van Dusen's Sketchbook Page of a Painted Lady Butterfly
If you'd like to learn about nature drawing, including drawing butterflies, enjoy this wonderful blog post by acclaimed artist Barry Van Dusen about Getting Started with Nature Journaling. Below is a sketch of painted lady butterflies.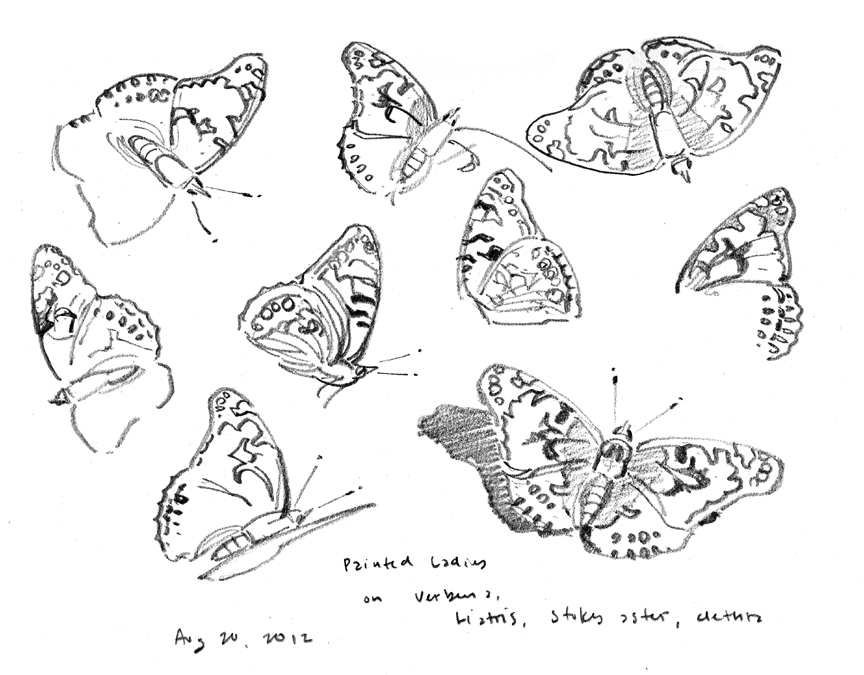 Barry Van Dusen's Sketchbook Page of a Monarch Butterfly
During his artist in residence, Barry Van Dusen visit …. and closely observed Monarch Butterflies. Here is an image of his sketchbook page from that day.
"On one liatris plant, I count eight Monarch butterflies – a phenomenal concentration of these handsome migratory insects, whose populations have been down in recent years. There's just time enough to do some sketches before I leave to catch the ferry at Vineyard Haven."

~ Barry Van Dusen in Martha's Vineyard