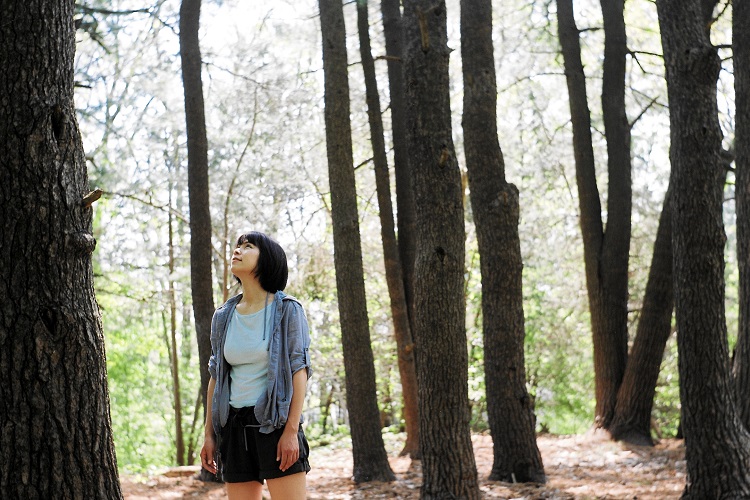 Last week the Massachusetts House passed our priority climate bill, An Act creating a 2050 roadmap to a clean and thriving Commonwealth (H.4912). The bill includes critical language highlighting the role of natural and working lands in reaching net zero emissions, as well as protections for frontline communities. This action brings us one step closer to making an equitable carbon neutral future a reality. Here's why:
We Don't Have to Wait for Technology
Climate solutions already exist all around us. Take a look outside your window, and you'll probably see a critical tool that'll help ensure we can reach net zero carbon emissions by 2050.
That's right. Nature is an indispensable ally in our collective climate fight. Not only does nature make us more resilient to climate impacts like heat, floods, and droughts, it also can help us prevent some of the worst impacts altogether.
Forests, farms, and wetlands, for example, soak up rampant carbon dioxide like a sponge – removing excess greenhouse gas emissions that cause climate change from our atmosphere. This removal process, along with limiting the burning of fossil fuels, is a climate mitigation strategy: it addresses the crisis at its roots by reducing the net amount of emissions that remain in the atmosphere.
Climate Mitigation and a Net Zero Carbon Future Go Hand in Hand
Natural climate solutions are crucial mitigation tools for reaching our 2050 net zero goal. It's up to us to make sure that we urgently utilize them to tackle climate change.
As amended, the 2050 Roadmap bill makes natural climate solutions a priority for achieving carbon neutrality statewide. It requires the state to measure the carbon stored by and released from natural and working lands across Massachusetts, and create a plan for increasing those absorption levels while reducing carbon emissions.
Safeguarding Our Future for People and Wildlife Alike
The amended 2050 Roadmap bill also formalizes a definition of environmental justice, which will help ensure equitable access to future environmental decision making. Environmental injustices and climate impacts are disproportionately harming low-income communities and communities of color, and the bill establishes long overdue protections to address these disparities.
We Have a Part to Play in our Collective Climate Fight
Mass Audubon is dedicated to boldly acting on climate change so that we can protect both our communities and our wildlife. As one of the largest conservation nonprofits in New England, we see the value of nature firsthand every day, especially in solving the climate crisis.
We've been advocating for the 2050 Roadmap bill all session, and we're excited to see it making progress. Right now, we're thanking legislators that supported it, and you can, too. Next, the bill will head to a conference committee where we'll continue pushing for its passage.
We don't have time to wait. Our future is one we must work to protect right now – and nature can help us pave the way towards equitable carbon neutrality.