Wonderful news! Based on declining reports of the mysterious avian disease in states to our south and the absence of confirmed cases in Massachusetts, we are following the lead of our neighbors and recommending it is safe to resume feeding birds.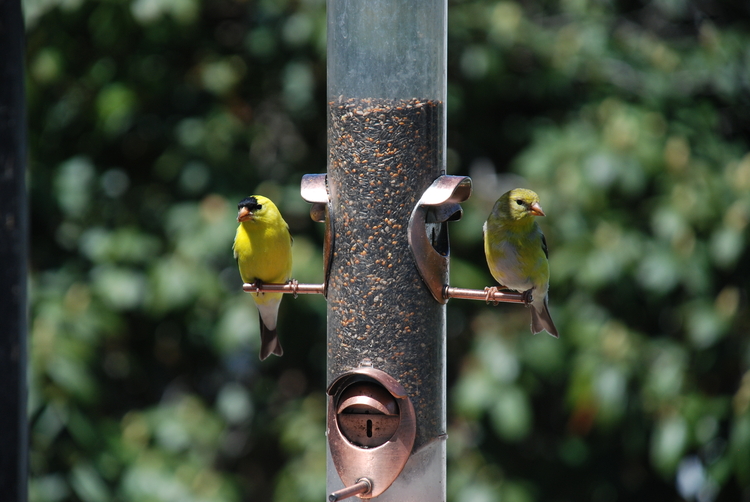 Remember to Clean Those Feeders
The cause of this avian disease is still unknown, but we do know that contagious avian diseases can spread at feeders. To protect birds, stay in the habit of cleaning feeders every 2 weeks using a solution of one part bleach to nine parts warm water. Soak the feeder in the solution for a few minutes, rinse, and air dry. Visit our website for more tips and FAQs on bird-feeding.
Thank You for Heeding the Call
Taking in feeders and birdbaths was an important precaution to keep birds safe during a period of uncertainty. We understand that this was a difficult step to take, and we appreciate the help and patience of everyone who played it safe with us.
Other threats to birds still persist. While disease outbreaks aren't uncommon, population-level bird declines are driven by habitat loss, climate change, and mortality from building strikes and outdoor cats. Mass Audubon is working to reduce these threats to birds through habitat management, land conservation, advocacy, and education.
To help us in this work, please support Bird Conservation at Mass Audubon.