Necropsies have begun on the sea turtles killed by cold-stunning last fall in Cape Cod Bay. Because there were fewer turtle strandings overall compared to previous years, the sanctuary will hold only two necropsy sessions at the Woods Hole Oceanographic Institution, which include our staff, volunteers, and outside researchers.
During our necropsies, we'll occasionally see evidence of the many man-made dangers that exist for sea turtles in the wild. Sometimes it's scars from vessel strikes or entanglement. Last year our necropsy team noted more visible plastics in turtles than in any previous years, including a turtle with a balloon ribbon running throughout its entire gastrointestinal tract. This year, sadly, another Kemp's ridley we examined had swallowed a ribbon, this time with several balloons attached.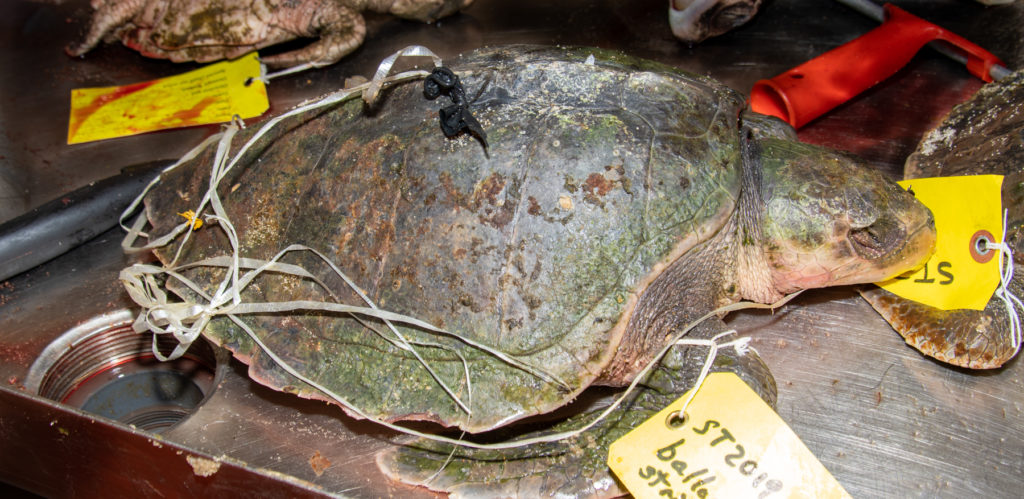 As with last year's turtle, the balloon string ran from the turtle's mouth all the way through the GI tract and out the cloacal vent.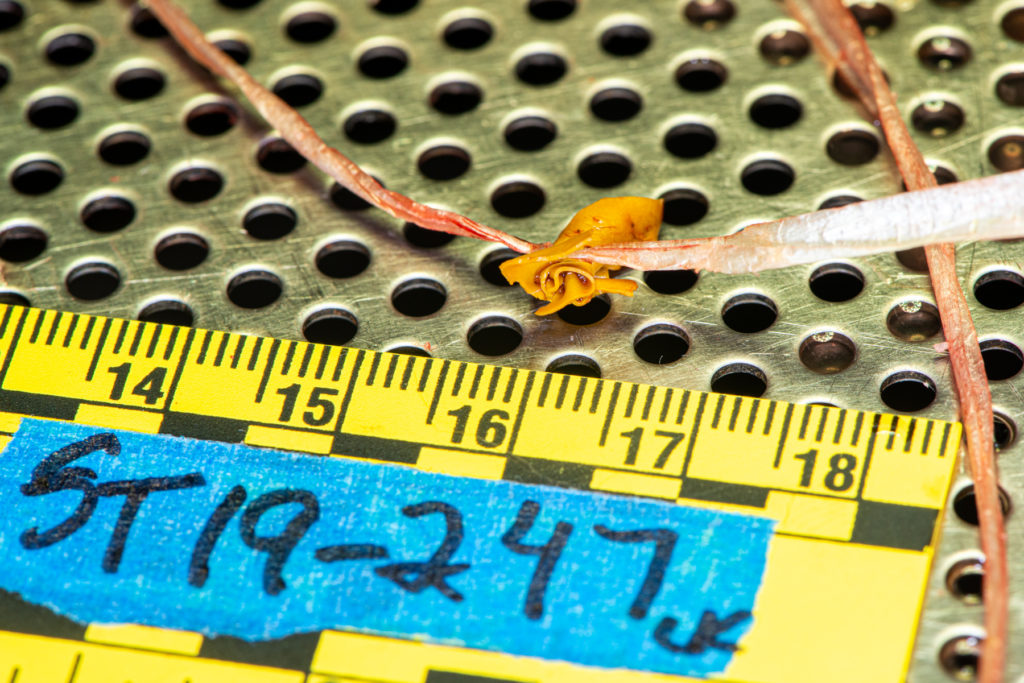 A third balloon–an off-white color–was found in the animal's small intestine.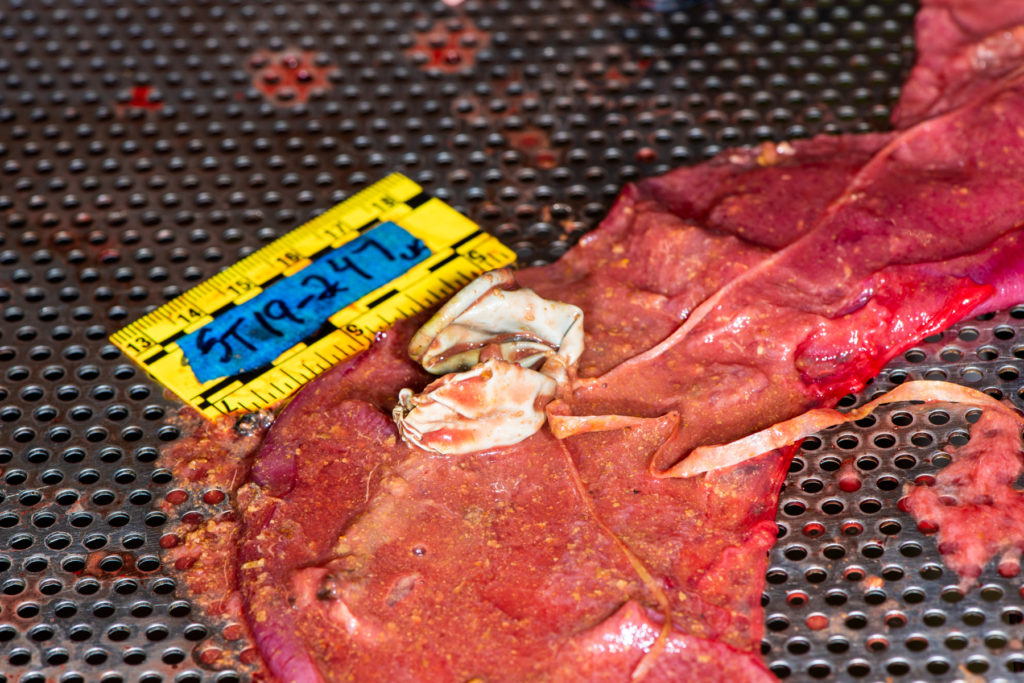 In the case of both sea turtles the cold waters of Cape Cod Bay was the cause of death. But had it been summer, the balloons they mistook for food very likely would have killed them. We hope more folks will think carefully about any plastics they use and that our necropsy team won't find any more ingested balloons in a sea turtle any time soon.