This winter we were excited to discover Eastern Screech Owls roosting in a nest box installed in a wooded area not far from the Discovery Center.
Although lots of people put up boxes for screech owls, it can take months or years before the owls find them, and often squirrels or mice find them first. In the case of our nest box, it had previously been occupied by a Northern Saw-whet Owl, breeding Wood Ducks, and even a honey bee colony!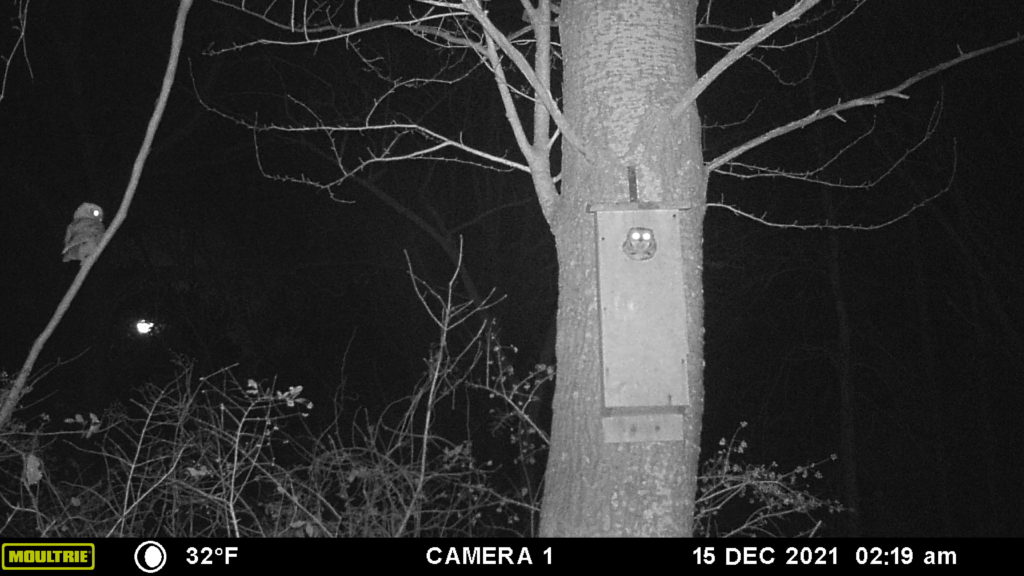 Inspired by our recent screech owl activity, plans were made to try to attract a far less common species to the sanctuary—the Barn Owl.
Barn Owls are pretty rare in Massachusetts. They're listed as a Species as Special Concern, mostly because of the loss of farms and open fields. Their known breeding range is generally limited to the Vineyard and Nantucket. Last year a pair of Barn Owls in Yarmouth lost their nest when a barn's roof collapsed. One of two owlets survived and was released last September after undergoing three months of rehabilitation at Cape Wildlife Center.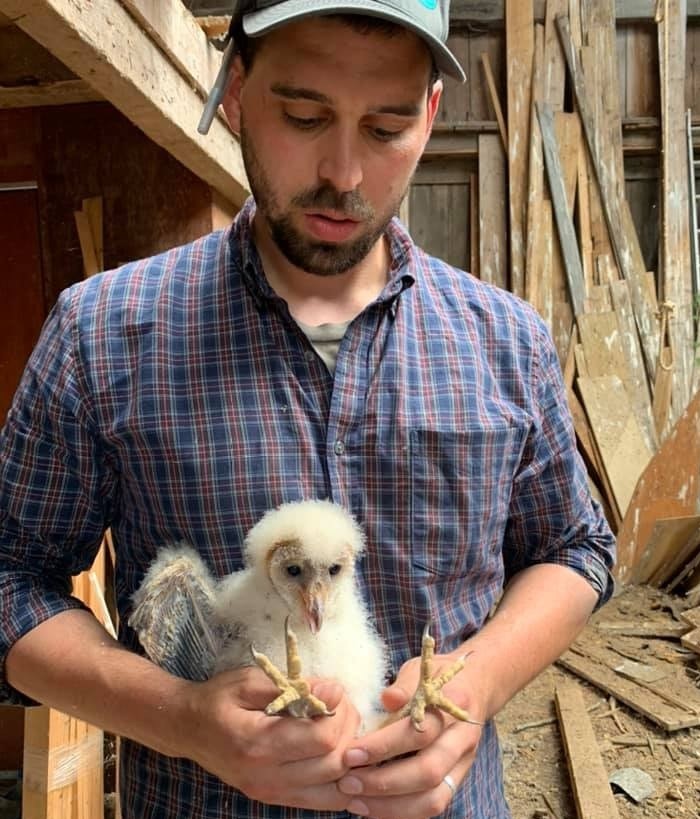 It's our hope that the new nest box at Long Pasture will draw any Barn Owls that may be scouting out a new nest site or looking for a roosting space next winter.
Putting up a free-standing nest box isn't complicated, but it does require many helping hands. Our Barn Owl box was built and painted by Long Pasture volunteers Rick Hamel, Lee Hawkins, Mike Poissant, Jeff Keffer, David Winther, and John Richtarik. It was installed with the assistance of students from Upper Cape Cod Regional Technical School in Bourne, who helped lug the hefty box and its three 20-foot-long posts across an open field. Then, very carefully, they raised it.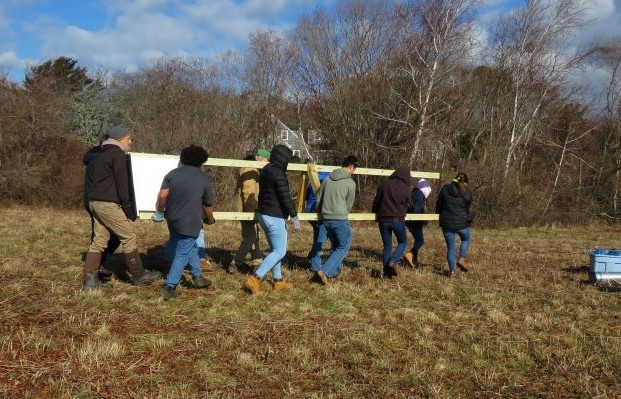 Once the owl box was raised and secured, metal flashing was applied to each post to deter climbing predators, like raccoons.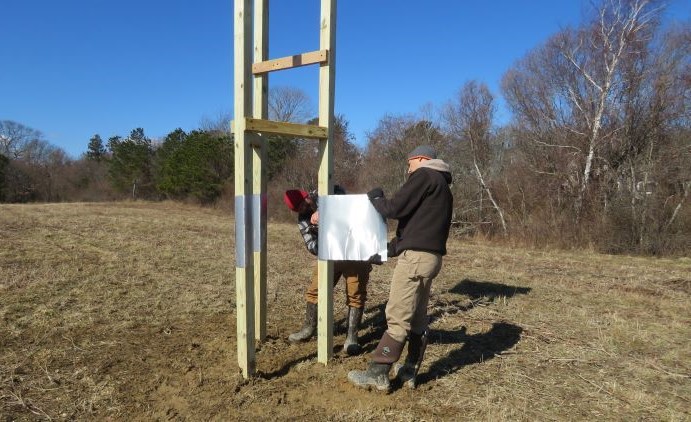 We also applied flashing to the tree where our screech owl box is located after the game camera caught this photo last fall.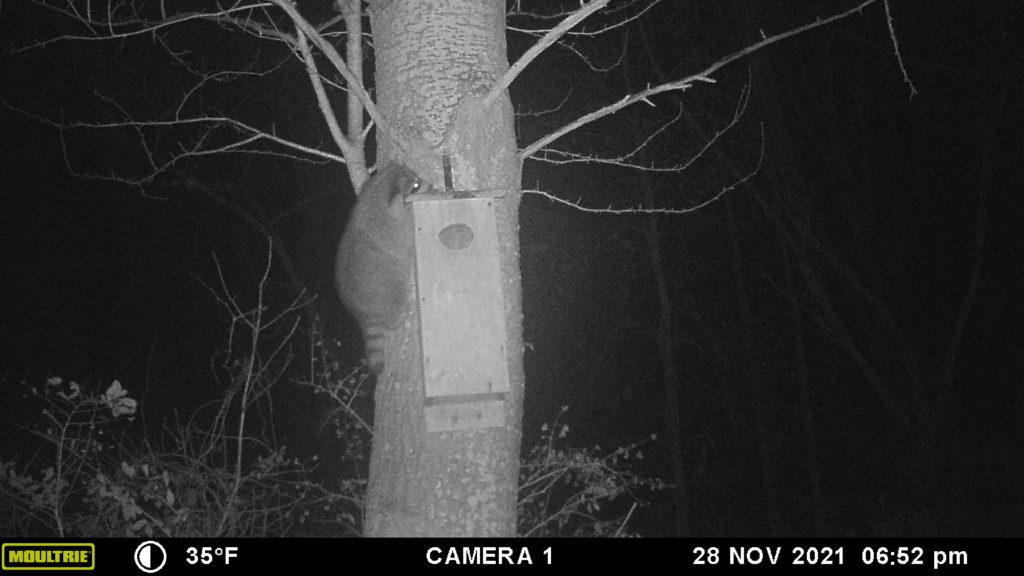 We hope Long Pasture visitors will keep an eye on the Barn Owl box. As we've learned, you never know who's going to move in!