"I'm going to lay out the entire length of this turtle's gastrointestinal tract on the table," Wellfleet Bay sanctuary director Bob Prescott told a very quiet room of Wayland seventh graders.
The students were getting the rare chance to observe the necropsy of a Kemp's ridley sea turtle as part of a new curriculum on marine plastics pollution developed by Wellfleet Bay education and science staff.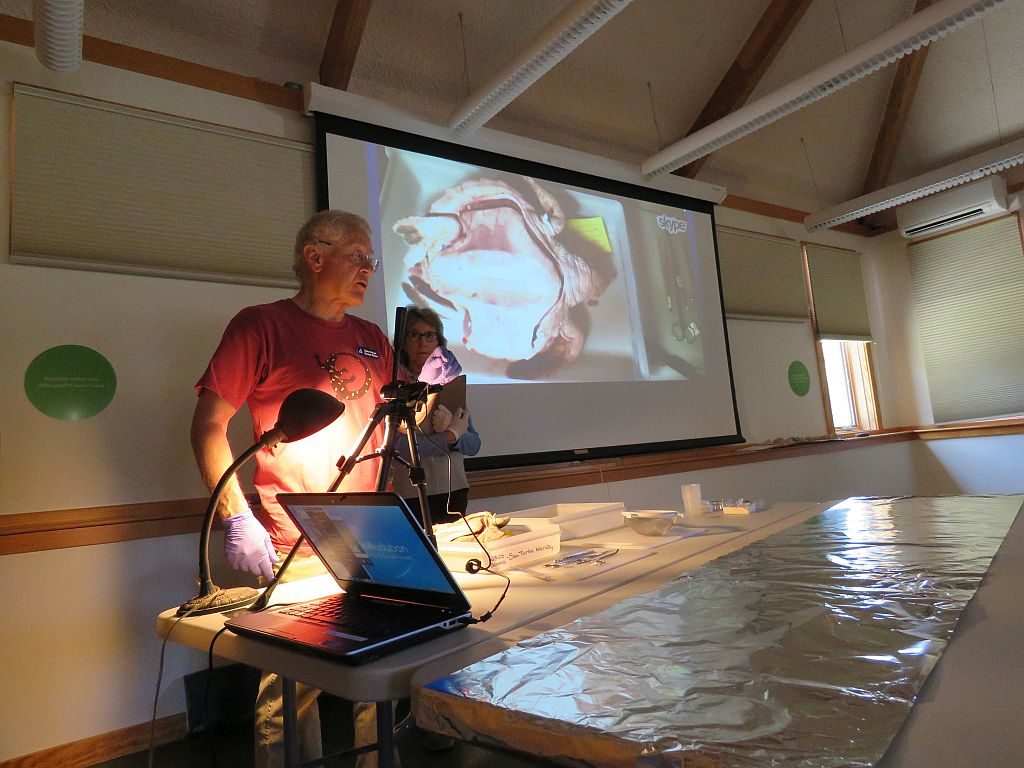 Educator Morgan Peck says schools and students are increasingly concerned about the impact of plastic and other ocean debris on marine animals, especially endangered and threatened sea turtles. "The fact we found so many macro-plastics during our winter necropsies this year provided the perfect platform to explore this topic," she notes.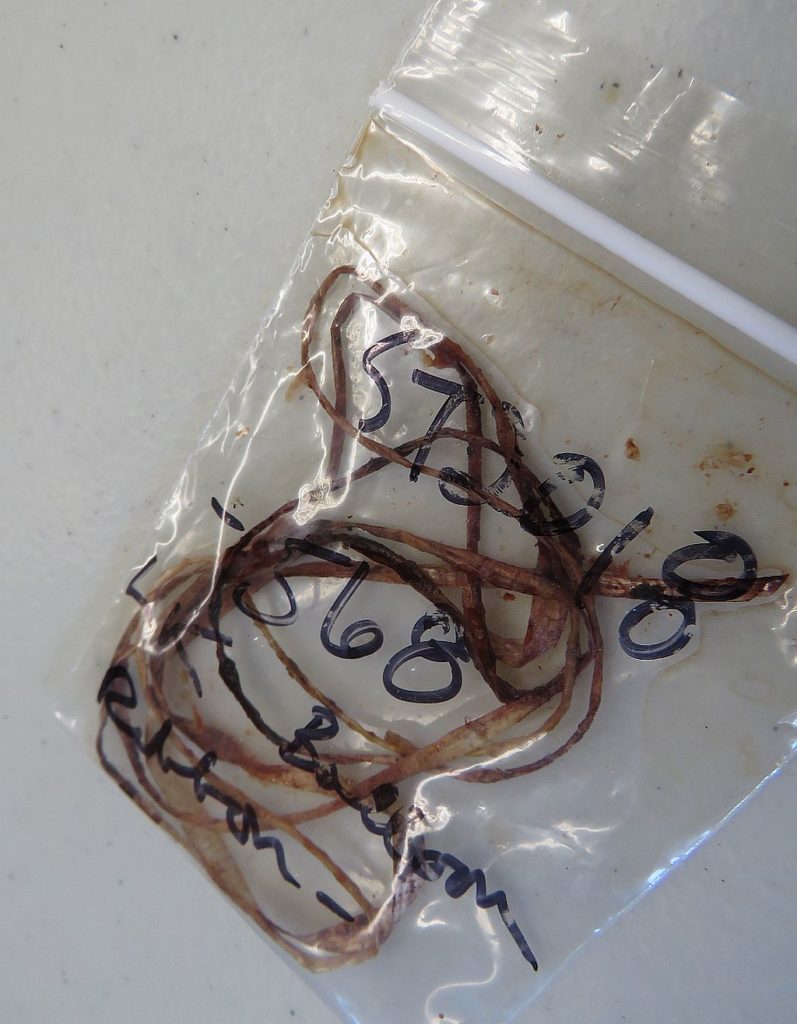 The sanctuary's sea turtle conservation program includes a series of necropsies each winter at the Woods Hole Oceanographic Institution on turtles that wash in dead. "The cold-stun phenomenon provides a pretty rare chance for sea turtle researchers to have access to young turtles that simply aren't seen very often," Morgan says, "so this is an amazing opportunity for students."
Bob says this year more marine plastics were found in necropsied turtles than in all previous years combined.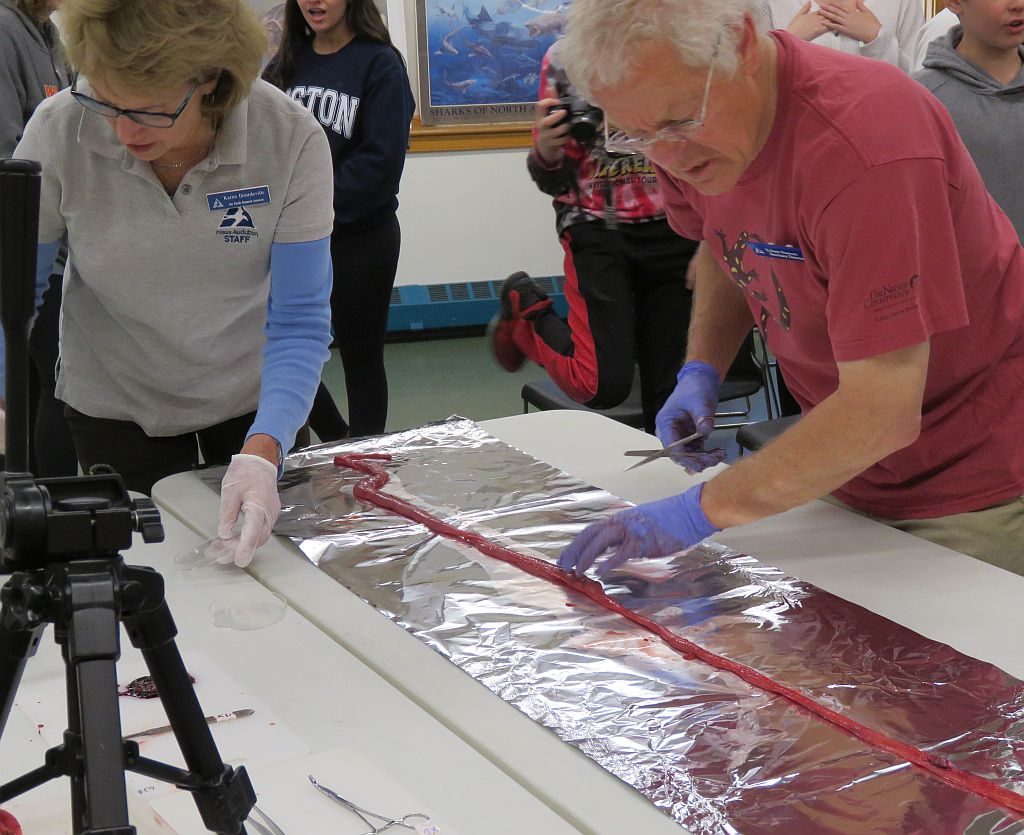 As promised, Bob deftly removed the GI tract of a Kemp's ridley turtle that died in last year's cold-stunning event on the Cape and laid it out, starting with the turtle's esophagus, which is lined with backward-pointing papillae and direct food to a turtle's stomach.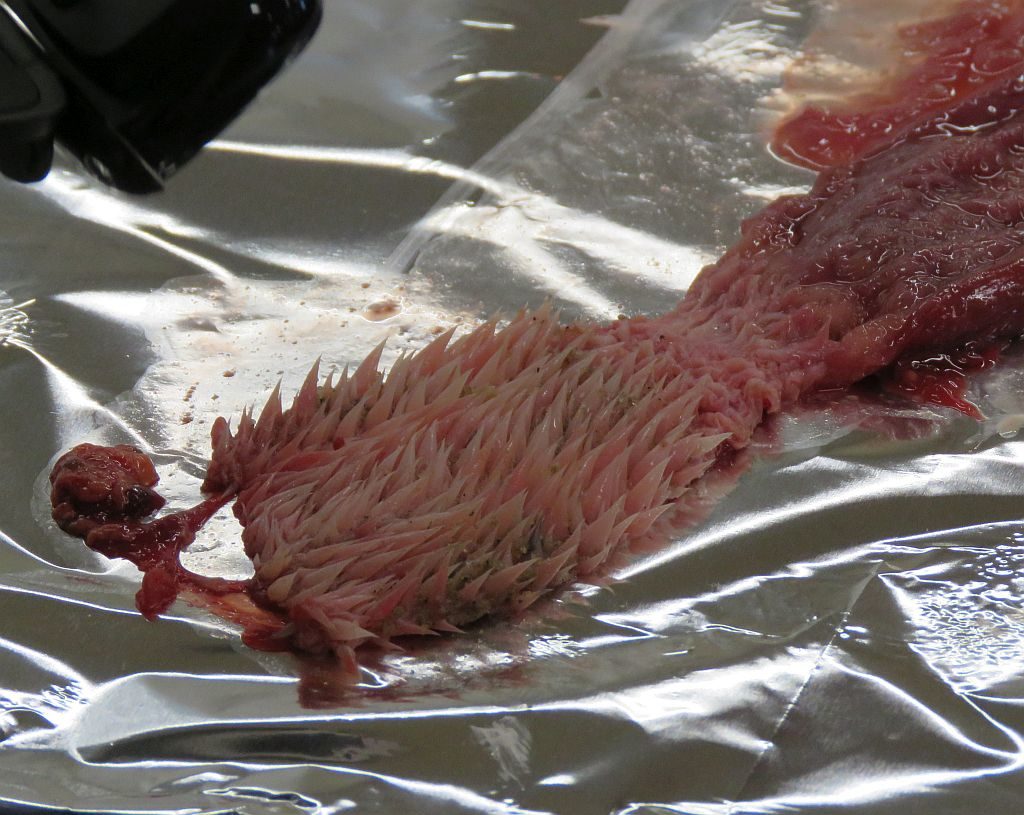 "If a sea turtle consumes plastic or other marine debris, it can't regurgitate. The object either passes through and gets excreted, or it remains stuck inside the turtle where eventually it can kill the animal," Bob explained.
Along with seeing samples of macro-plastics recovered from previous necropsies, the Wayland students looked at tissue samples under microscopes to search for very thin fibers, which is how some micro-plastics appear.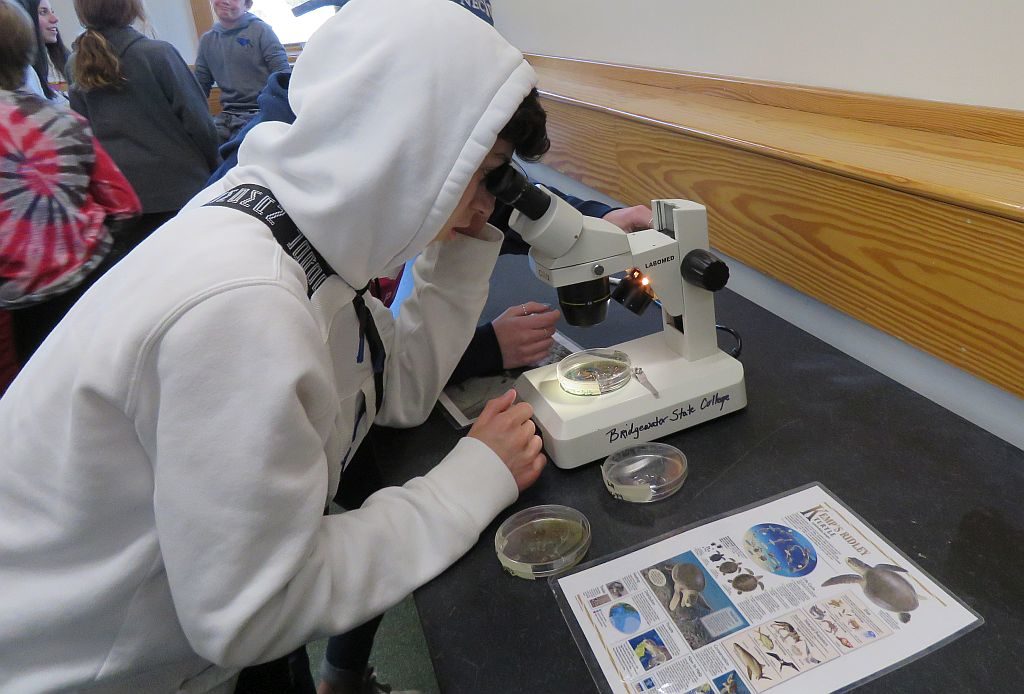 Morgan reminded the students that, although the idea of tackling the plastics problem is daunting, they have power as consumers and citizens to urge companies and policymakers to make changes in the production and disposal of single-use plastics.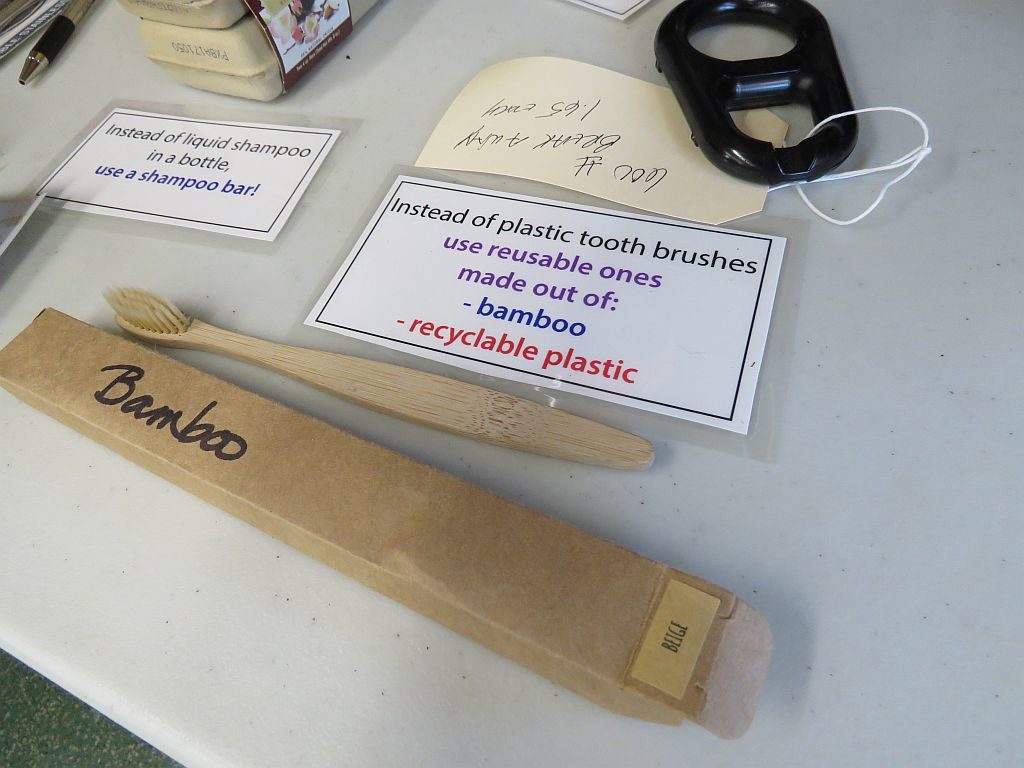 If your school is interested in learning more about Wellfleet Bay's marine plastics program, contact Morgan Peck at mpeck@massaudubon.org