Good thing we didn't give up on the flower patch when we learned that selling ornamental flowers wouldn't be permitted at Union Square during the pandemic. Volunteer Sheila continued seeding them in the greenhouse, the farm team kept up with the transplanting, and community volunteers and camp kids went after the weeds in the patch. Last week we learned that the rules had changed and we would once again be able to sell all types of flowers. Hooray! Volunteer Coordinator Pam had already arranged for volunteers to help us cut edible flower stems on Friday evenings, so we were in good position to ramp up and start cutting the previously underutilized zinnias, dahlias, cosmos, celosia, strawflower, gomphrena, rudbeckia, statice, amaranth, ageratum, grasses, and all the other flowers we have come to love growing. The flower work went on well into Friday evening, and the stage was set for a successful day of sales both at the farm and in Somerville.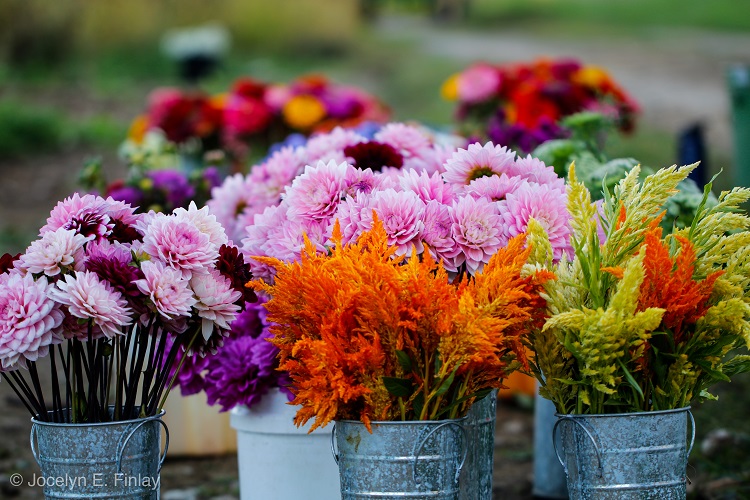 In addition to the moment of the full blooming of the flower patch, we've reached those magical few weeks when our fields are producing several summer favorites at once: melons, corn, and tomatoes. By next week, we'll have harvested the last sweet corn of the season.  
Many thanks to Jill, Margaret, Jack, Highsmith, and Avril (plus more market volunteers!) for creating such beautiful displays at the farmer's market, and for selecting and bagging the items for each customer. Pre-COVID, customers would wander around under the tents, pick out their own produce, and our work mostly involved ringing people up, restocking, bagging greens, and shifting the display as items sold out or needed more visibility. Despite our fears that the new system would hurt sales, weekly totals are now outpacing last season's.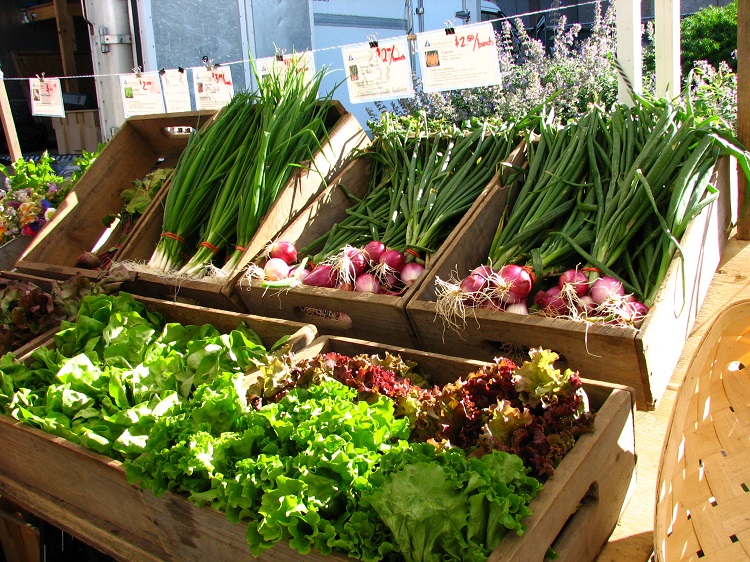 On Saturday, back at the farm, Paige, Nina and I worked with the second volunteer group of the year from the Appalachian Mountain Club (AMC). Once again it was hot out there, and the dry soil felt like sand. Together we finished this year's onion harvest before planting lettuce, fennel, and the last summer squash succession of the season. Volunteers Kate and Lesley stayed late to help us get the last plants in the ground. Thanks AMC for the much-needed help! The unexpected rain that came on Sunday afternoon helped water-in those seedlings, and it would have hurt the keeping quality of those last onions—so, double bonus. That Sunday rain also arrived just after I finished seeding some fall turnips, beets, and carrots in anticipation of a potential soaking from the remnants of hurricane Isaias later tomorrow. We hope that still happens as all this sunny, 90 degree weather is rapidly drying out the soil.
Your Farmers