Looking for farm-fresh produce in the city? Look no further than our booth at the Union Square Farmers Market in Somerville. On Saturdays in the summer and in the early fall, we sell a selection of our sustainably grown veggies (and flowers!).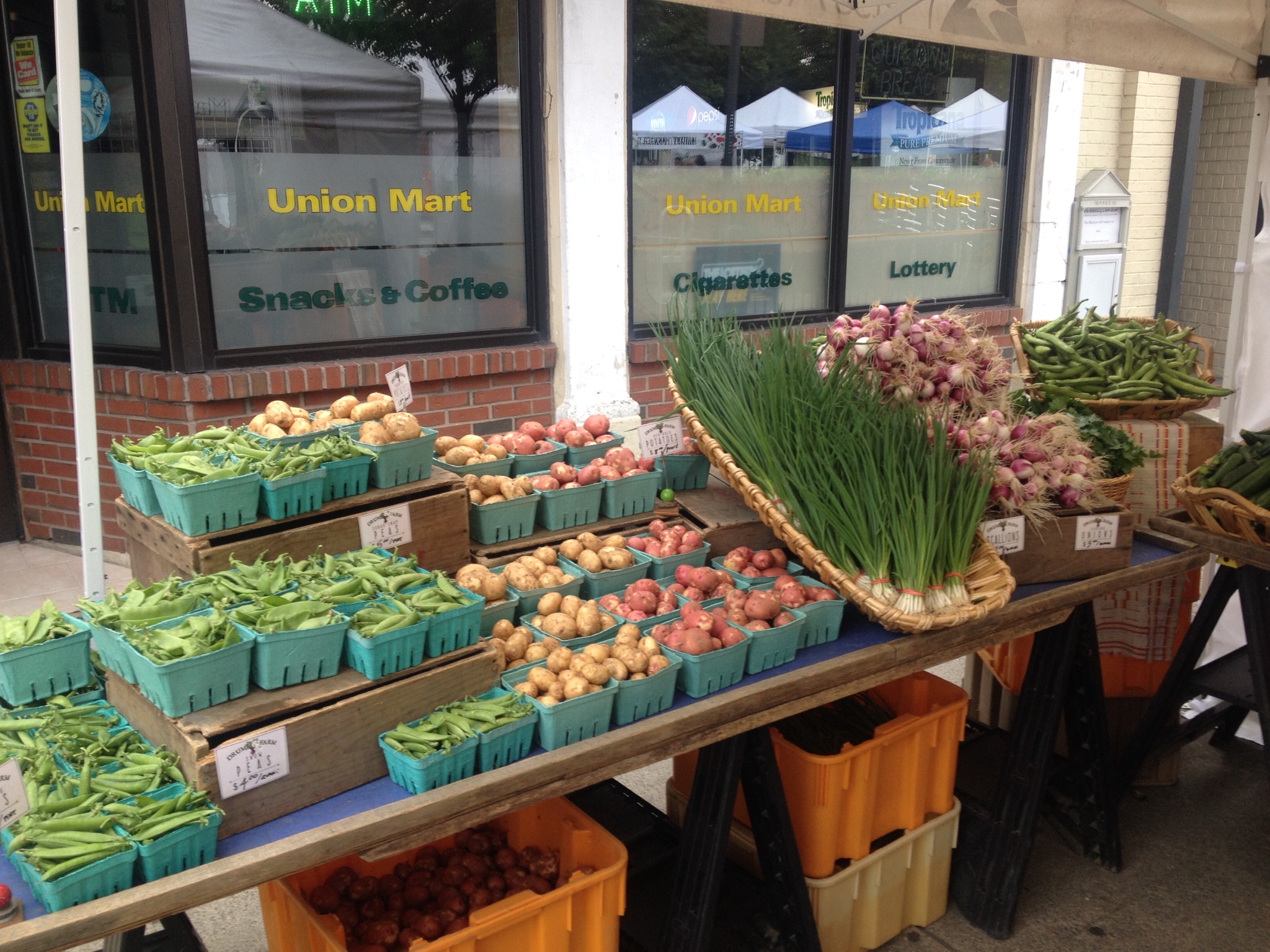 Right now you'll find sweet corn, fava beans, lettuce, cut greens, radish, Swiss chard, beets, carrots, cabbage, summer squash, peppers, potatoes, onions, scallions, herbs (cilantro, dill, basil, parsley, mint, lavender, lemon balm), and the last of the season's peas (snow and shell).
You can also grab fresh-cut flowers to create a vibrant table arrangement or bouquet. (Or, use them to add color to a dish—we've learned from our restaurant partners that many of our flowers are also edible!) Favorites include snapdragons, strawflower, sunflowers, yarrow, and celosia, among others.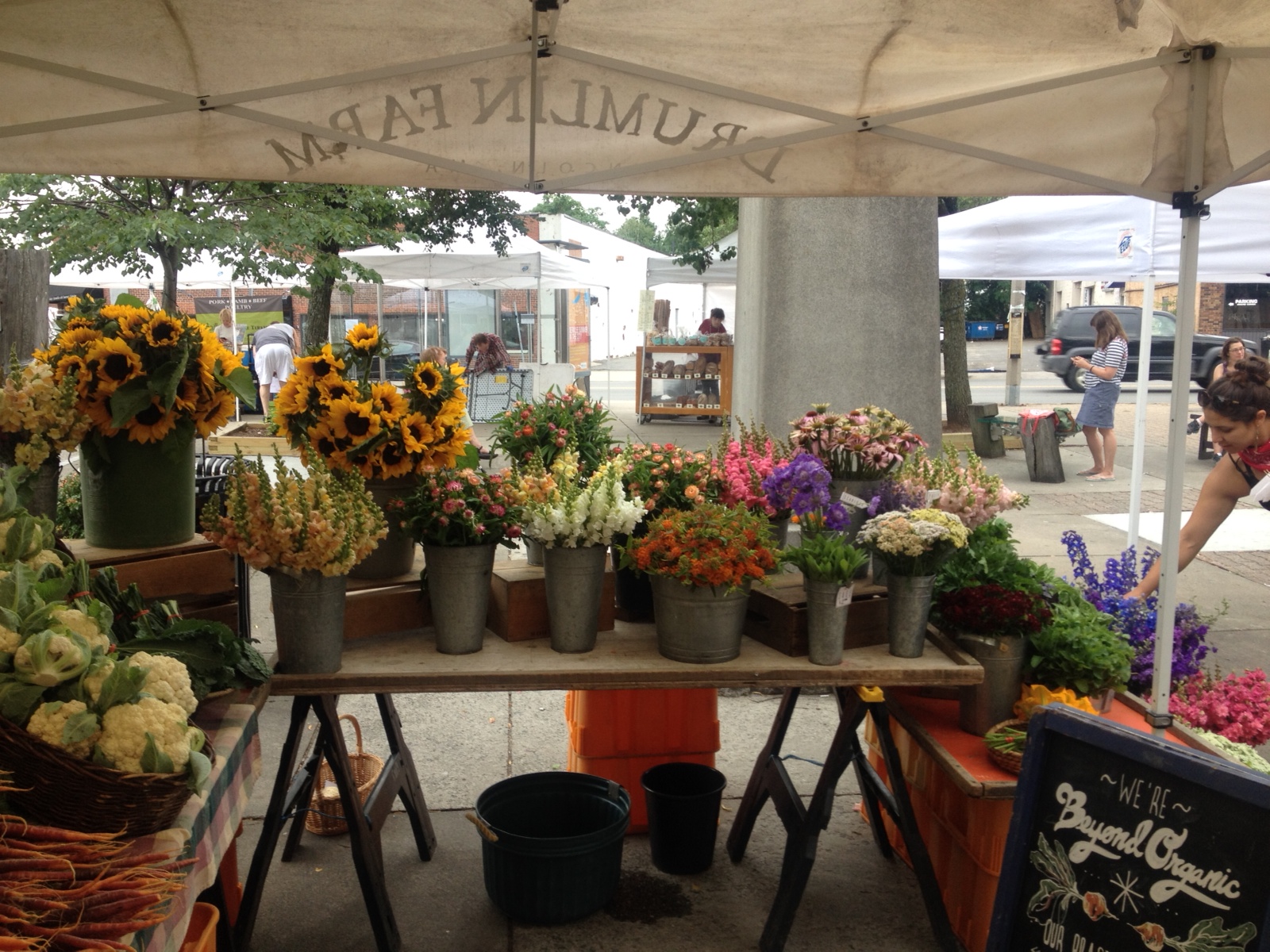 New this year: Our booth at the Watertown Farmers Market at Arsenal on the Charles, Thursdays from 2–6 pm. Stop by and check out our new digs!
Can't get enough farm-fresh goodness? We can't say we blame you. Learn more about our CSA program, farmstand and restaurant partners, and food and farm programs.