Crops Updates are written by Drumlin Farm Crops Manager Matt Celona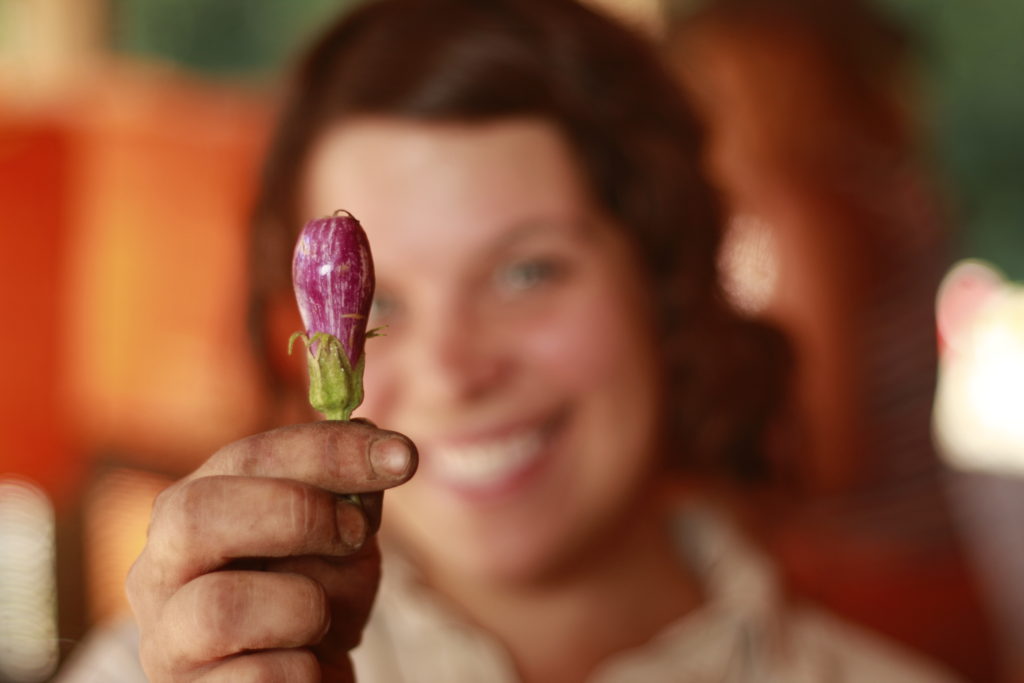 Mighty Crops
It's surprising that any plants are thriving under these hot and dry conditions. But the soil retains some moisture, and we've had a great melon and tomato season. We are reaching the end of our sweet corn harvest. We have white corn available at the stand today and perhaps for a few days more. We're also beginning to harvest our last watermelon variety of the season—little baby flower. It's red-fleshed and meant to be small or personal-sized. You can find a bunch at the farm stand.
The Greenhouse
During last Friday's quick shower of .15 inches, we sheltered in the greenhouse and seeded the next round of lettuce while waiting it out. Lettuce and bok choi are the only crops we're still starting in the greenhouse at this point in the season. The greenhouse is now primarily a place of storage for winter squash, pumpkins and sweet potatoes. Feel free to step inside and take a look during your next visit.
Keeping Up with Demand
Mid-August through September is the busiest time at Union Square Farmers Market. People are back from vacation and eager to buy all the summer favorites. Each Saturday, we mount an intricate and large display under three tents, including a whole table devoted to cut flowers. Farmers Sarah, Jessica, Katie, Cara, and Erin have been doing a great job keeping up with long lines of customers on some scorching days on the pavement in the city. Thanks to you all and to the market volunteers for doing such a good job representing the farm and Mass Audubon!
See you in the field,
Your Farmers