The mill pond bridge welcomes visitors to explore trails along the water.
The nature center will welcome visitors when it reopens on Saturday, November 2.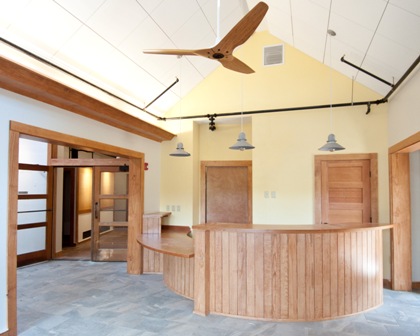 Finishing touches to the outside make the building envelope tight and energy efficient.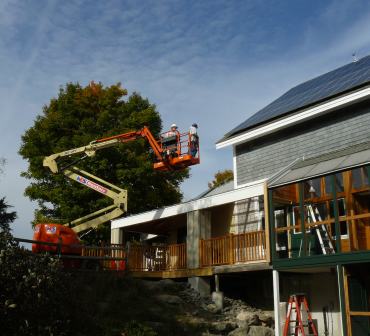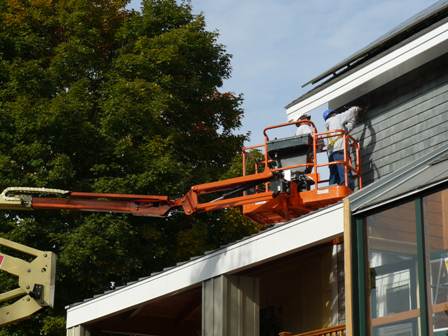 Signs of fall include mowing Indian Brook field.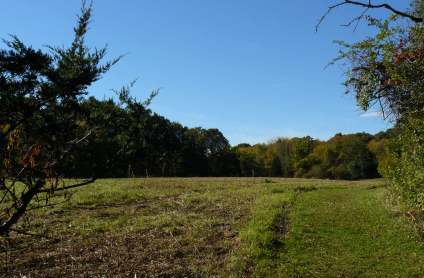 An autumn surprise, low bush blueberries in flower.  As days get shorter some plants get "fooled" into flowering as they do on short spring days.