The count down is on until the nature center grand reopening Saturday, November 2.  Doors to the welcome center addition frame the visitor desk in the background.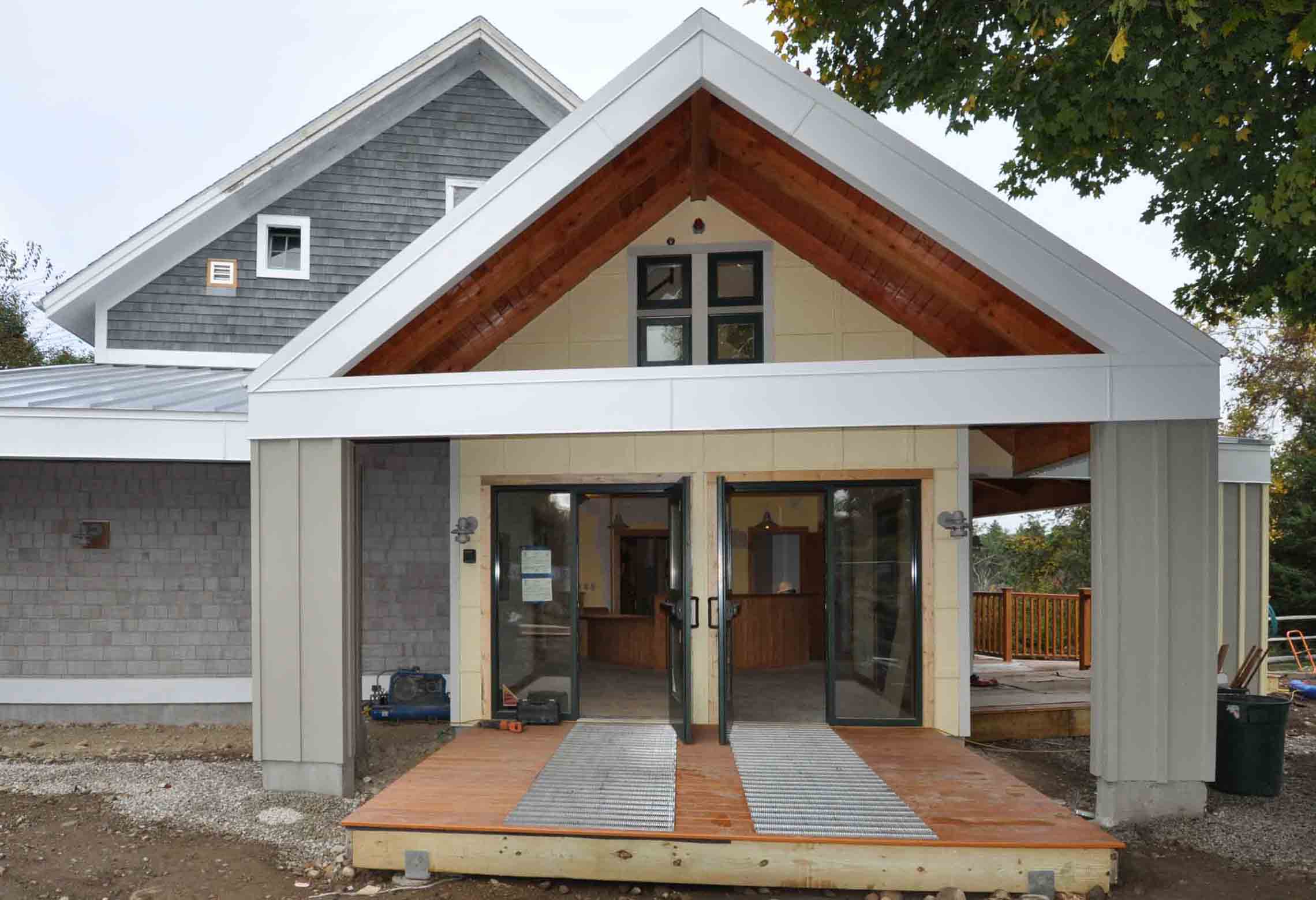 Mornings are atmospheric these shorter days.  The observation deck over the Wildlife Pond is a magical place in the mist.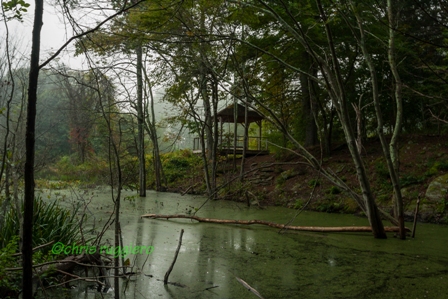 Red maples are starting to turn color along the wildlife pond.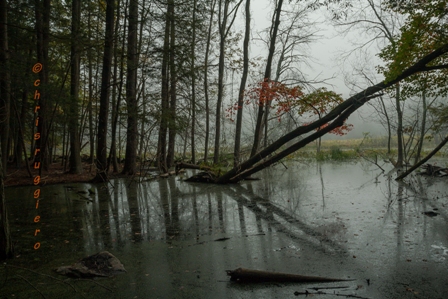 New England Aster is in bloom in the field with sugar maple turning orange in the background.