Frost has formed in low hollows some mornings.  Little Bluestem grass has beautiful seeds glistening with dew and birch leaves have turned yellow along Old Orchard Trail.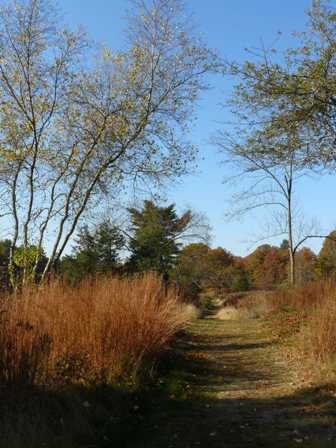 Crabapple trees are laden with fruit and the birds that eat them especially American Robins.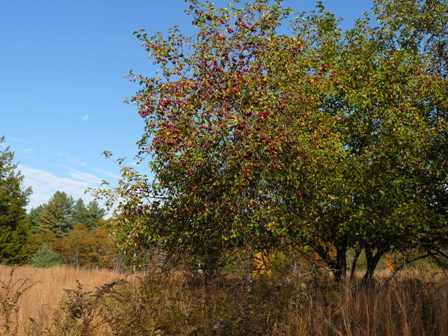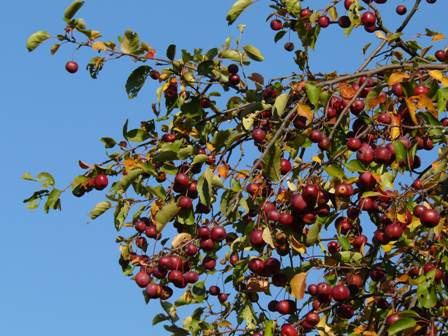 The Parker Pavilion on the left frames the welcome center addition on the right, almost ready for the Gran Re-opening Saturday, November 2.  Ribbon-cutting will be at 1 pm with MassAudubon president Henry Tepper doing the honors.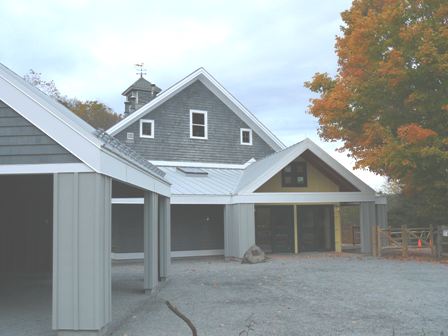 The south porch of the new addition has an accessible ramp directly to the trails.