The nature center grand reopening is this Saturday, November 2, with ribbon-cutting at 1 pm.  Join us for nature center tours,  refreshments and programs for the whole family from 1 – 4 pm.
The trailer that was our office and visitor center for the past seven months has gone away.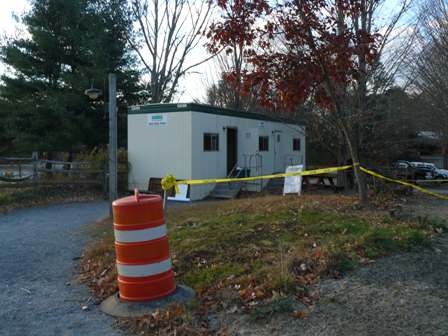 See how unhappy the Broadmoor core staff looks as we think about moving to our new offices in the nature center.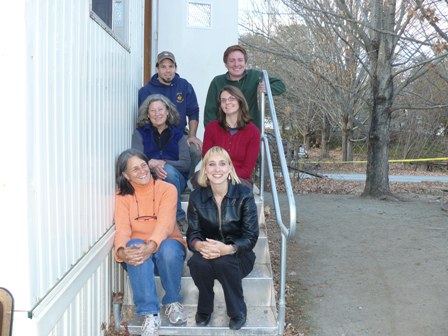 Oaks and Norway maples still sport a beautiful array of leaves.  Come and see for yourself.