Berries, seeds and nuts are ripening in the fields and woods.  And the nature center renovation is coming to fruition.  Office manager Dan Cannata tries out the visitor services desk.  The low section on the left is designed for wheelchair and child-friendly accessibility.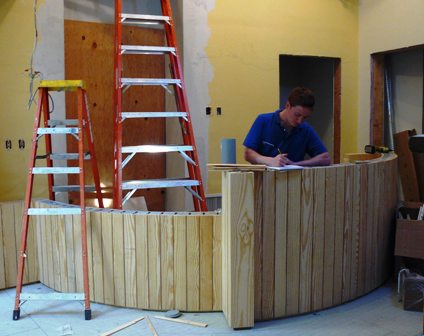 Windows in the sunspace have been removed.  They will be replaced and sealed to improve air heating.  The sunspace is the primary source of heat for the nature center in winter.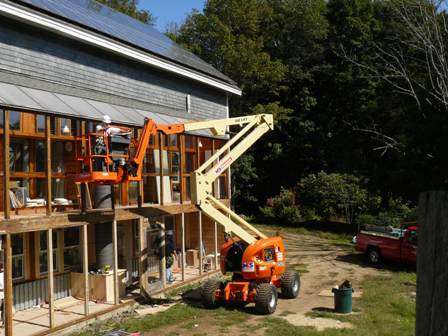 Walk along the main trail and take a deep breathe.  Grapes are in bloom, a favorite food of foxes.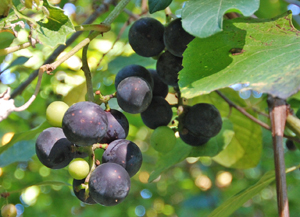 In the marsh, Water marigold is blooming.  The flowers look like small sunflowers but the seeds are "stick tights" that will hitch a ride on passing animals.  They are in the Beggar's tick family.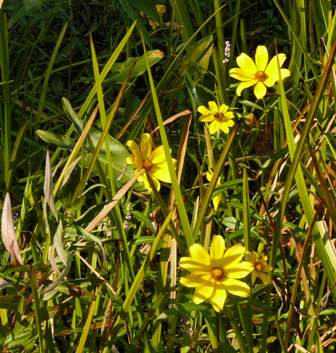 Pokeweed ( Phytolacca americana) has juicy purple fruits loved by Gray Catbirds, Cedar Waxwings and others.  Look for purple stains around fence posts after birds have been feeding.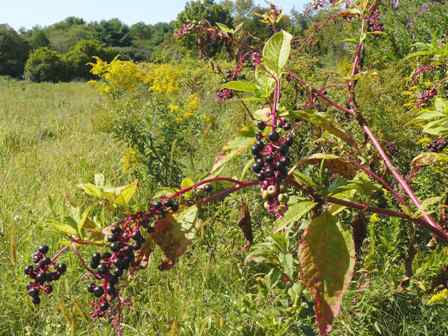 Winterberry Holly (Ilex verticillata) has beautiful red berries even after leaves drop.  But hungry birds can strip the berries in minutes during the winter.