The following post was contributed by Wellfleet Bay's Leader-in-Training program leader, Ellen Minichiello
What to do in summer with teenagers who are too old for day camp but too young for most summer jobs?
This question led to the formation of Wellfleet Bay's Leader- in-Training program. The LIT program gives 14–17 year olds a chance to return to a day camp setting but with new challenges. LITs get to participate in all the research and conservation projects the sanctuary does in the summer as well as work with day camp counselors to help prepare lessons and programs for campers.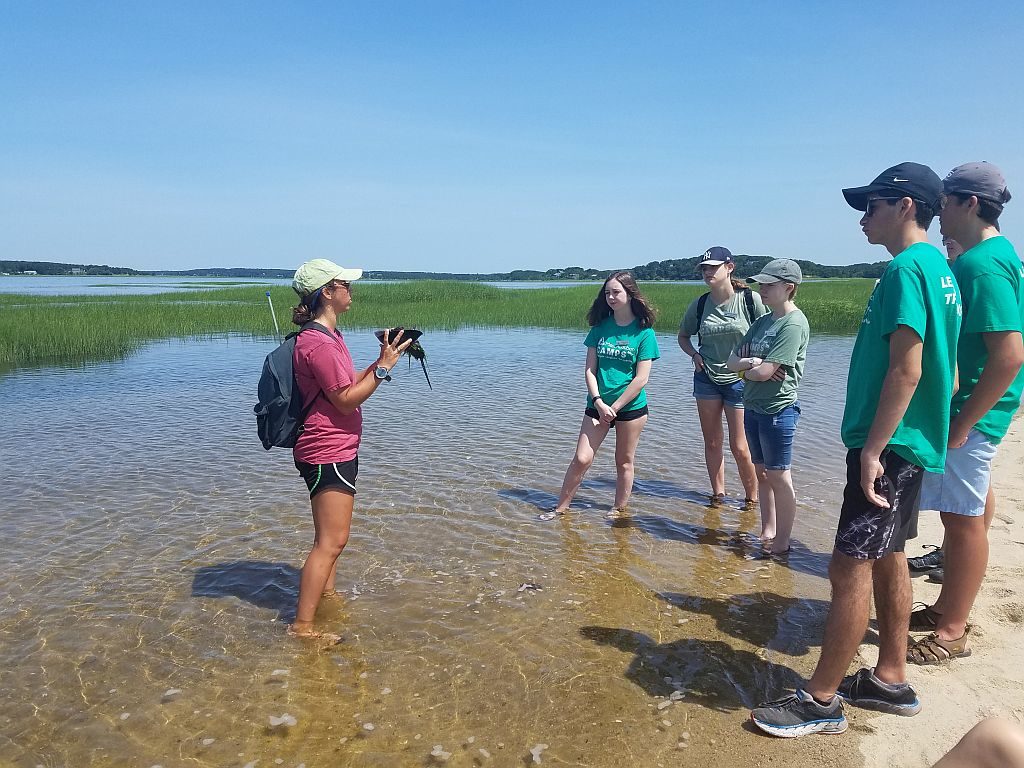 As a longtime environmental educator and naturalist, I was assigned to work with our LITS this summer. I had no idea how fulfilling it would be to work with this age group.
The season started like this. Sarah, from New Jersey, who visits her grandparents on the Cape, told me she wants to be a green building architect. She clearly feels deeply about it! She told me that all buildings constructed today should green.
I'm blown away. My computer reads Sarah is just under 15 years old but my personal interaction with her says the computer must be wrong. So, how can I help Sarah reach her goals?
I pulled out a guide to the sanctuary's green building tour, which started back in 2006. We've added many more solar panels since then, plus a new electric vehicle charging station. I suggested to Sarah that she update the green building material. It was wonderful to watch her map out our building, count solar panels, update our green building scavenger hunt, and deliver a mini-tour to the other LITs. That's not easy to do when your peers aren't exactly into the same topic.
Then, there's Alexander.
It's a thrill to have a teenager tell me he is interested in birds! He showed up with a camera strapped around his neck every day. We both wanted to improve on our identification of shorebirds this summer. I decided to introduce him to someone on our education staff so he would have a direct connection, a face—a fellow birder to talk to.
Alexander lives locally and has a long history as a camper. He might even work here someday!
I asked Alexander if he would like to lead a bird walk for the other LITs, a great opportunity to practice in our safe environment and build public speaking and teaching skills. He seemed excited about the idea, scouted the sanctuary for hot spots, and led his first birding program!
Not all LITs have discovered their special interests. But what they have in common is Wellfleet Bay and a shared sense of place. Many of them were at camp together for a number of years. These teens could have spent their summers anywhere but they choose to be here.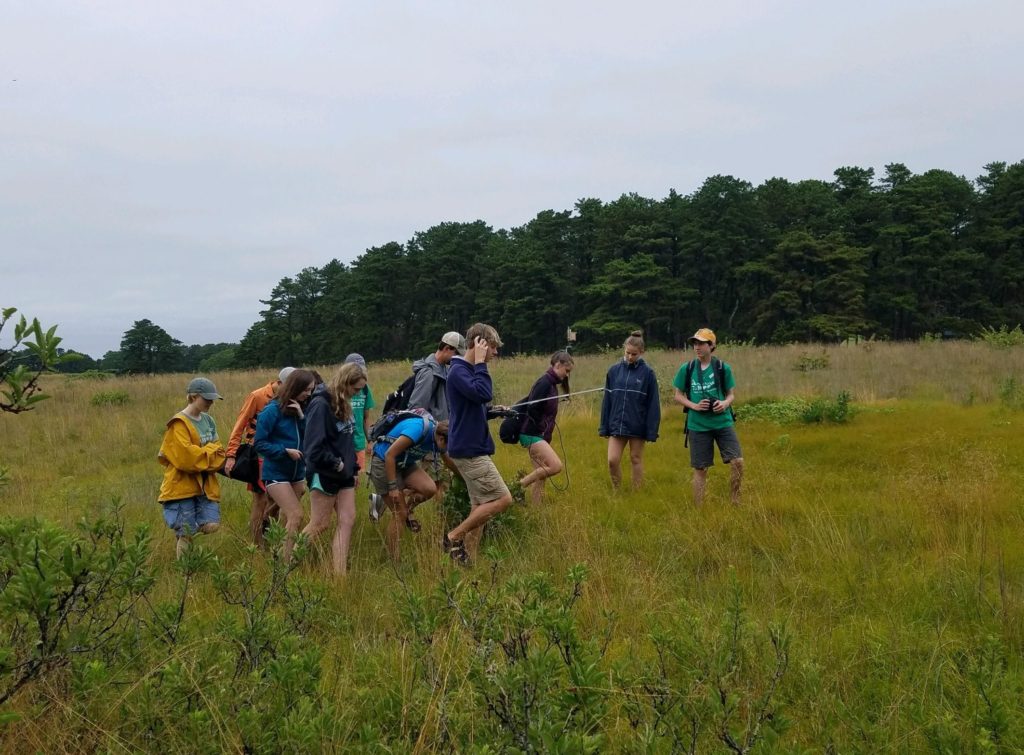 Kids will always make friends at camp and have fun being outside exploring. But as they grow, will they feel confident enough to advocate for themselves and our natural world? If an adult doesn't ask them to think about their passion, maybe they won't. I just want to make sure our LITs know they belong here. And that we don't have to "age out of camp", ever. And I'm living proof!