Like the birds they've banded since September, assistant bird banders Nancy Ransom and Lila Fried are moving on to their overwintering locations.
Both young women worked under the direction of master bander, James Junda, who oversees the sanctuary's banding station as well as a station on South Monomoy in Chatham. The two split their time at both sites with James and his wife and banding partner Valerie Bourdeau.
"Coming back to Wellfleet after living on an uninhabited island was very different," Nancy says. "On Monomoy, it was just us and the birds. When we returned to Wellfleet, there were schools and groups and public programs…it was like returning to family."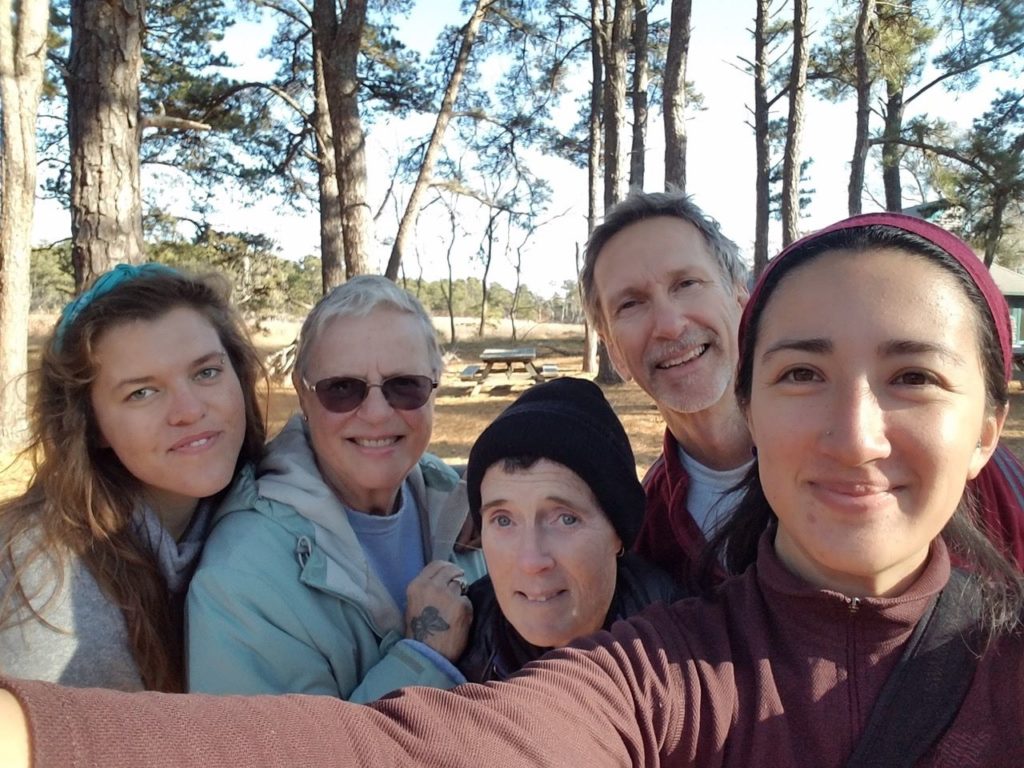 Working with school groups was a favorite part of the job for both banders. "Kids never lack for enthusiasm and always ask great question," Lila notes. "It was especially fun to see their reactions when we showed them a Sharp-shinned Hawk, a very unusual capture for us. What kid doesn't think raptors are cool?"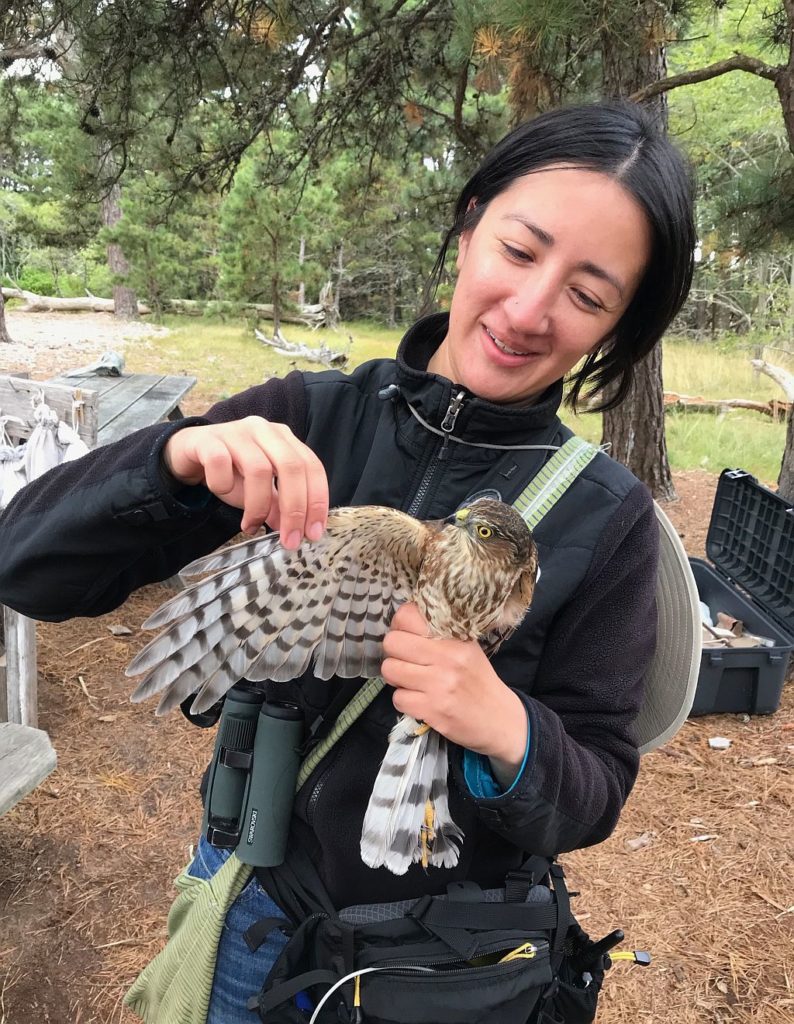 The fall was professionally satisfying to both women, who got to see some special birds in the hand—a Dicksissel, for instance.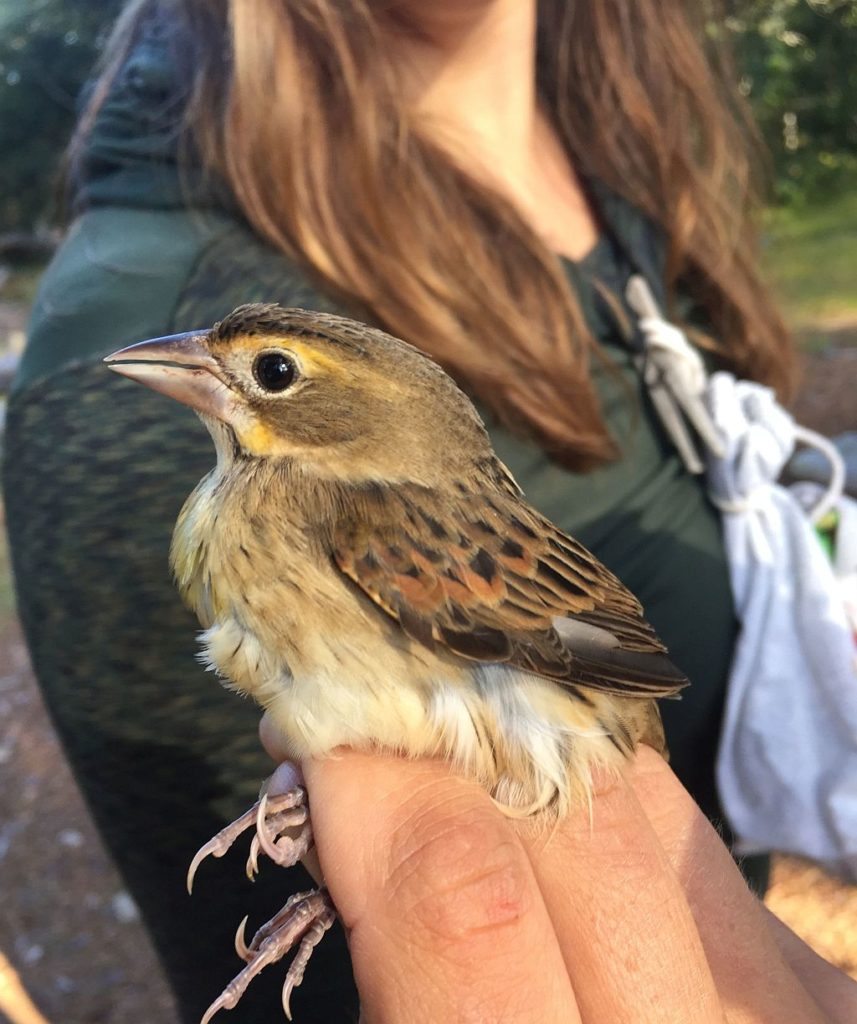 " Lila and I had an amazing time ogling this bird!" Nancy recalls. Lila says she was struck by a Brown Creeper which apparently was born without a leg. "After we banded and released it, I watched in awe as the bird continued its normal creeping behavior up a tree trunk. A great example of the amazing adaptability of birds!"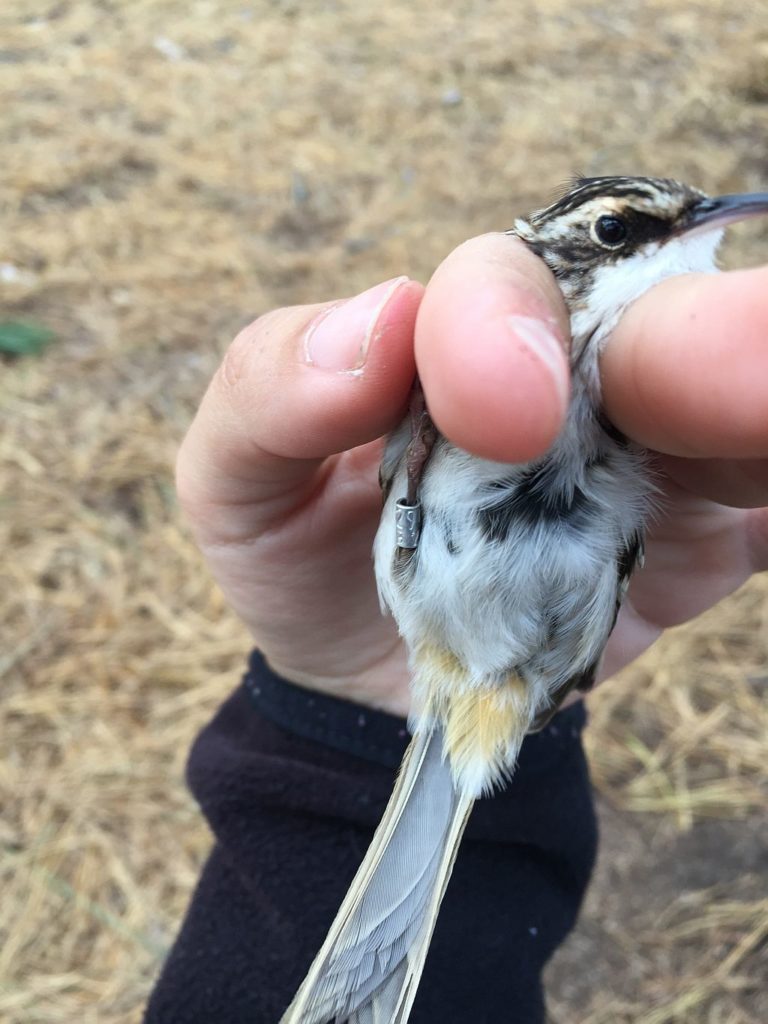 Both Lila and Nancy enjoy field research and have done it in some far flung locations—the Arctic National Wildlife Refuge, Hawaii and American Samoa. Nancy will be in Ecuador this winter where she'll study molt patterns in birds, which she calls "invigorating".
"Molt patterns (the timing and replacement of certain feathers) are bio-indicators," she explains. "A bird's molt pattern can be affected by how late in the breeding season it was born, nutrition, or other environmental factors."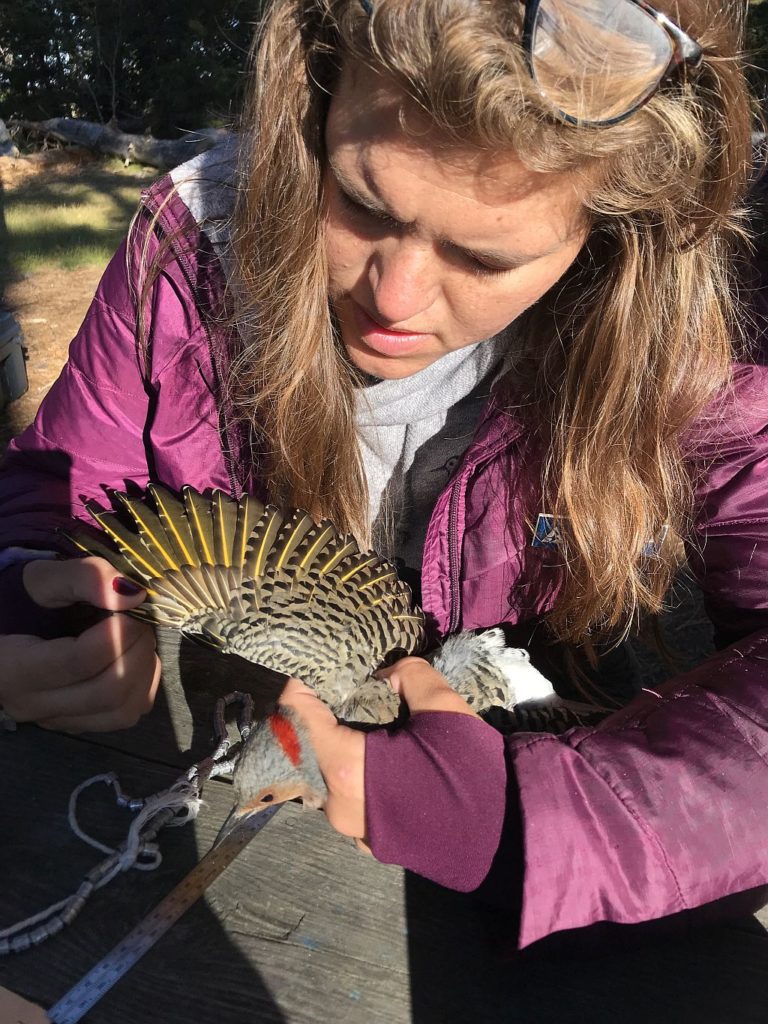 Both women note that the independence they were given at both Wellfleet and Monomoy was almost like running their own banding station, something each hopes to do eventually. And Lila says having her parents attend a public banding program was a definite personal highlight.
"I think it helped assure them that I am a professional in my field and that, yes, I can forge a career out of essentially being a bird bum!"