The following post was contributed by Wellfleet Bay's special programs coordinator, Jim Sweeney.
Winter birding on Cape Cod isn't just good, it's exceptional!
Early winter weather conditions on Cape Cod can be more like late fall in other parts of the Commonwealth. Because of this delayed onset of wintry weather, some species that vacate other regions of the state by November will linger on Cape Cod for a month or two longer.
Birders making the trip to Cape Cod in winter eagerly anticipate late lingering waterfowl like Green-winged Teal and Wood Ducks, semi-hardy species like Gray Catbirds, Hermit Thrushes, and Eastern Towhees, and species that are at the northern limit of their winter range on the Cape such as Black-bellied Plovers and Ruddy Turnstones. These species are anticipated and regularly turn up on the tallies of Christmas Bird Counts (CBCs) on the Cape.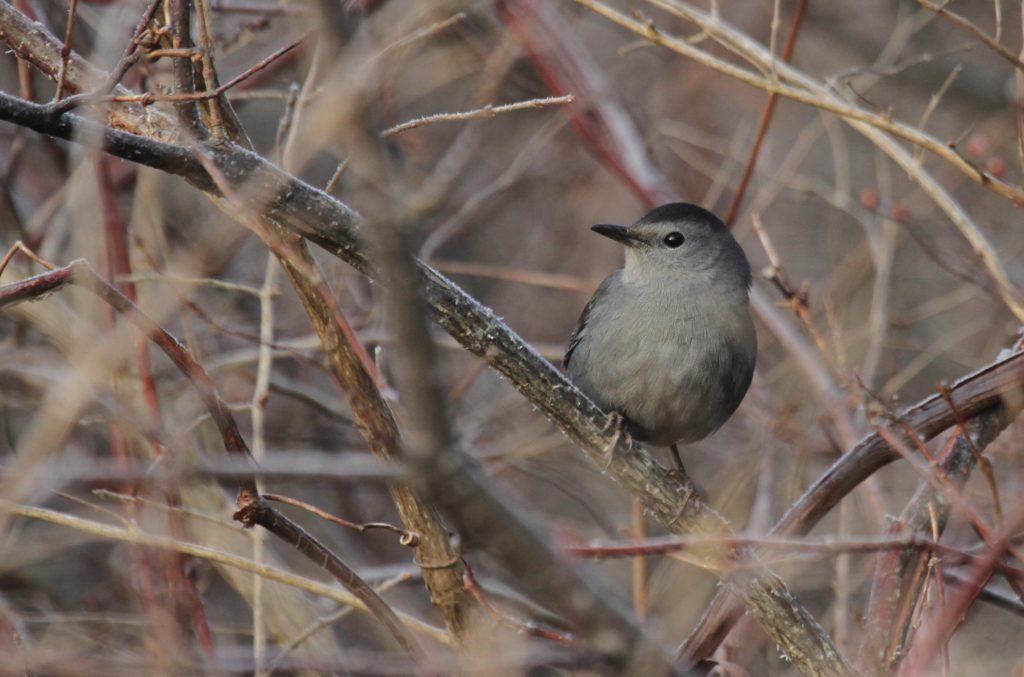 Cape Cod's coastal thickets also host the occasional Yellow-breasted Chat, an anomalous species that has confounded taxonomists for many years. Historically, this odd bird was considered an aberrant species of warbler, but recently it has been placed in its own family – Icteriidae (not to be confused with Icteridae, the blackbird family).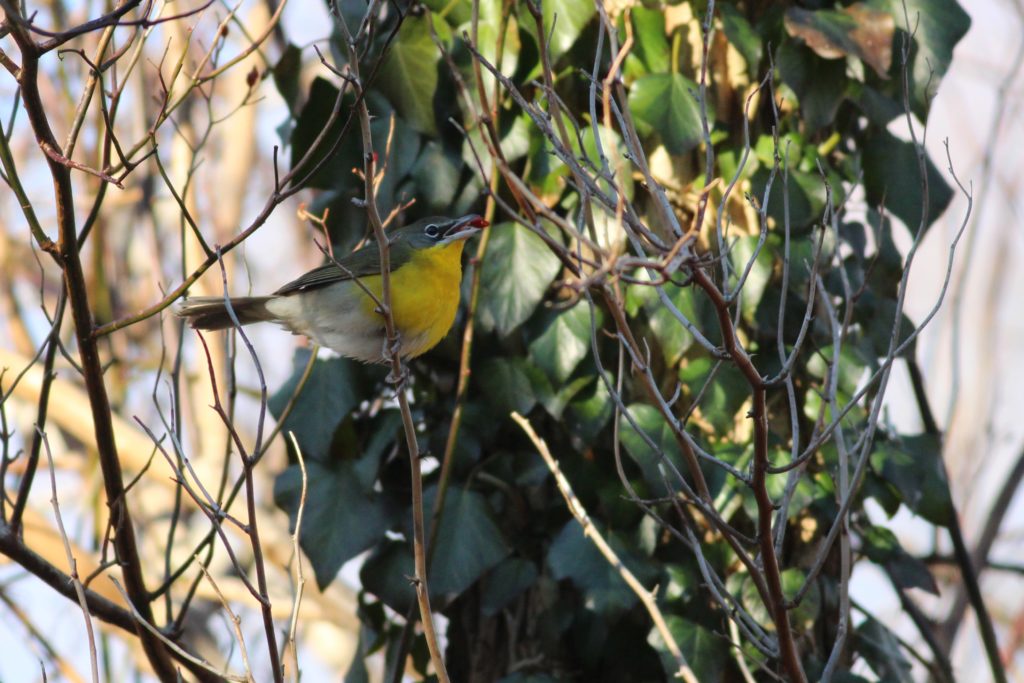 Yellow-breasted Chats do not usually breed in Massachusetts, but some individuals arrive in the southeastern part of the state in the fall and frequently stay until the CBC season begins (sometimes longer, depending on the severity of the winter).
Birds like chats and catbirds are always fun to find during the winter season on Cape Cod, but it's the truly unexpected avian phenomena – from rarities to memorable encounters – that reinforce and compel one to endure the biting wind and plummeting temperatures of the season.
Take the CBC in December of 2007: Our group started the day at Fort Hill in Eastham and immediately recorded several target species. Things appeared to be unfolding as planned until we returned to our vehicles to drive to our next stop. As we faced the east from the upper parking lot, we observed a large flock of starling-like birds descend and alight on the tops of trees about 100 yards ahead of us. When we raised our optics to investigate the flock (they weren't quite right for starlings, after all), we simultaneously realized we were observing a large flock of Bohemian Waxwings!
Bohemian Waxwings breed in the boreal forest from Alaska to southern British Columbia and eastward to northwest Ontario, but they occasionally irrupt into southern New England in response to food availability. This species is similar in appearance to the Cedar Waxwing, a species that breeds locally, but it is much larger and grayer with russet undertail coverts. The collective vocalizations of the flock reminded me of the high pitched metallic sound that my mother's 1980 Cutlass Supreme used to make!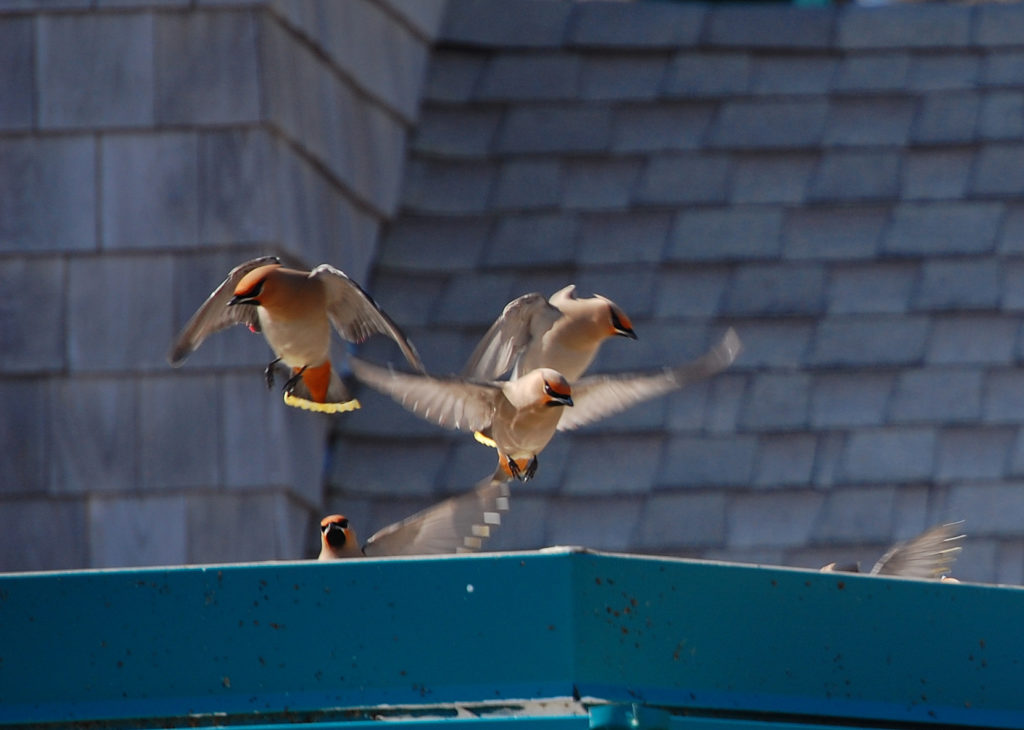 There had been no recent reports of Bohemian Waxwings in eastern Massachusetts, so this observation was a complete surprise. However, what was even more surprising was the staggering number of Bohemian Waxwings recorded by all parties participating in the CBC that day. The final count was more than 900 birds! Although Bohemian Waxwings have subsequently been sighted on Cape Cod in much smaller numbers, I haven't had the good fortune to see this species on the Cape since then.
In March of 2016, A Yellow-billed Loon was discovered at Race Point by a dedicated sea watcher who alerted the birding community immediately. After establishing that this rare visitor from the Arctic had been consistently observed for some time, a friend and I decided to make the trip to see it. It was a challenging walk in deep sand and strong winds, but we were rewarded by sightings of many Iceland Gulls and a pair of Common Ravens along the way. Eventually we crossed paths with a pair of birders who pointed to the general direction where they had recently seen the loon. After a brief search we were looking at a "state bird", a species that had never been recorded in Massachusetts before!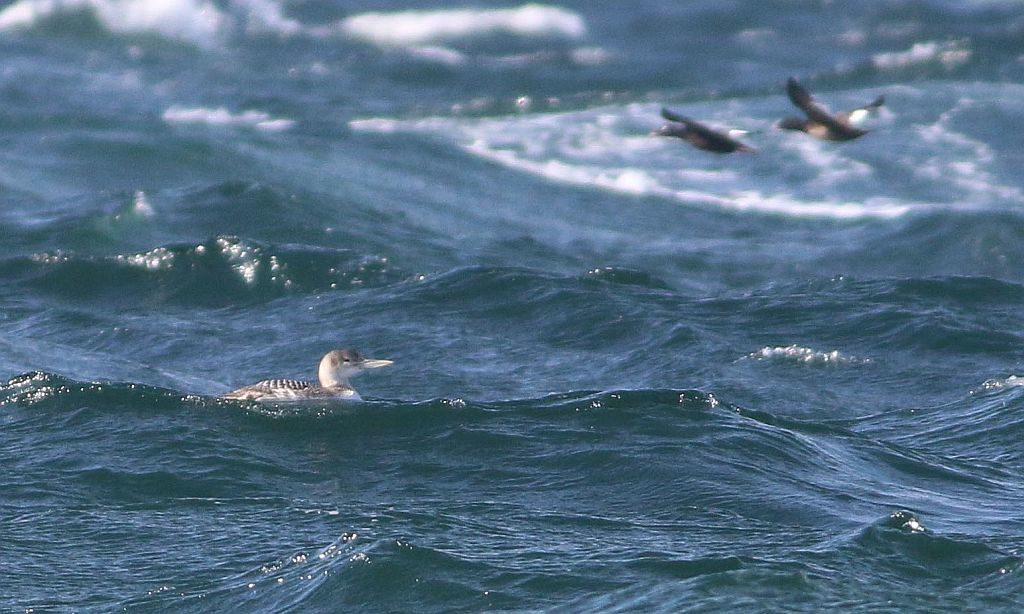 A few years ago, I took a solitary stroll along Coast Guard Beach in search of the large and pale subspecies of sparrow known as the "Ipswich" Savannah Sparrow. This subspecies is about 10% larger than the typical Savannah Sparrow and has a pinkish bill and fine chestnut colored streaks on its sides. This subspecies looks like a Savannah Sparrow that has been stuffed with a golf ball and dipped in bleach for a few minutes!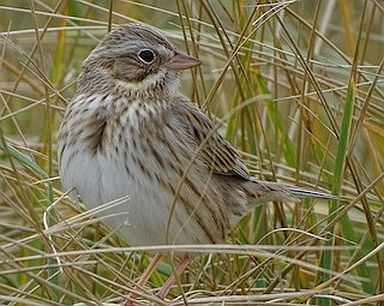 The subspecies was named for the town of Ipswich where it was first found by Massachusetts ornithologist C.J. Maynard in 1872. At first, the ornithological community believed the bird to be a Baird's Sparrow. After consulting with several ornithologists and comparing the bird to museum specimens, it was determined to be a subspecies of Savannah Sparrow. This distinctive subspecies breeds on Sable Island, Nova Scotia (and a few sites on the Nova Scotia mainland) and winters in coastal dune habitat along the eastern seaboard from Nova Scotia to South Carolina.
I was lucky to have several "Ipswich" Savannah Sparrows hanging out with a single Song Sparrow as I was walking the beach that day. I was surprised by one individual that approached me quite closely. I even managed to get a few images of this bird, which is normally skittish and easily flushed. My goal was to see how many "Ipswich" Savannah Sparrows were present in the dunes on that winter day. Instead I was rewarded with my closest encounter and finest photos of this subspecies to date.
Every time I visit a Cape Cod birding hotspot in winter, I am reminded of interesting observations and encounters I have had with birds over the years. Although I am content to see common birds and observe typical avian behavior at this season, I am motivated by the belief that each visit has the potential to create another memory of something extraordinary.