Sowbugs are not bugs. You heard that right. Sowbugs, those harmless little critters you find under logs, stones, bricks, or even in your garage, aren't actually insects. They are land-dwelling crustaceans which are a type of Isopod. Isopods are invertebrates with an exoskeleton; they breathe air and can be found on land, in freshwater, or in the sea. This means Sowbugs are more closely related to shrimp, crabs, and lobsters than they are to bugs; they even have gills!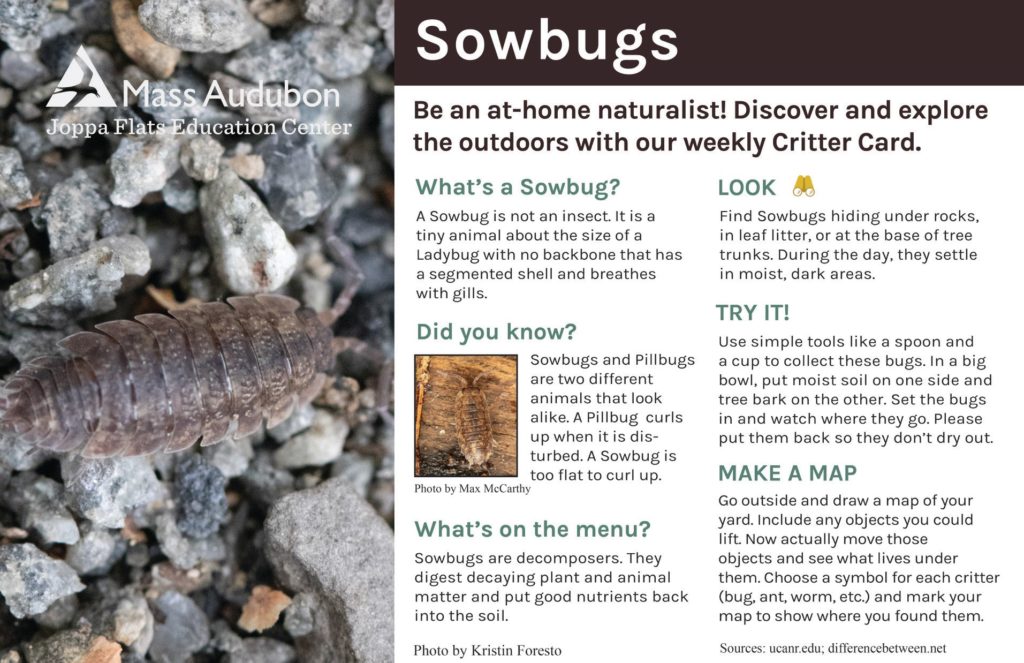 Sowbugs are often confused with Pillbugs, or "Roly-Polies." Pillbugs and Sowbugs look very similar, but there are two distinct differences to help you identify them. Sowbugs have prominent rear appendages that look like two little tails and they are flat enough that they can't curl into a ball. Pillbugs, on the other hand, have no rear appendages, and curl up into a tight ball when disturbed. Neither can bite, sting, or harm you, and they prefer to just quickly scuttle away to take shelter in their burrows.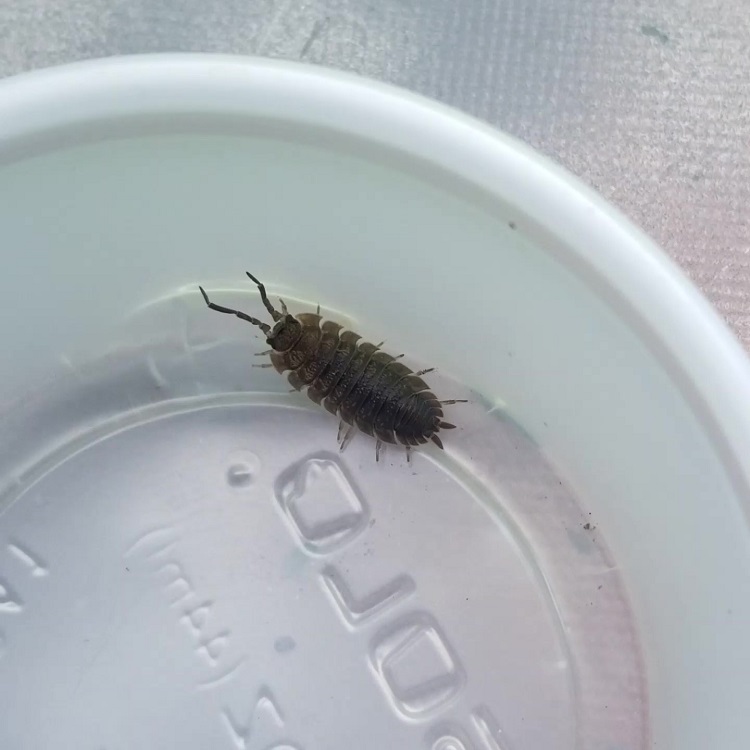 Sowbugs and Pillbugs alike are important species to have around, because they play a critical role in the food-web and ecosystem. These little "wood shrimp" help break down the decomposing material on the ground, which in turn puts nutrients back into the earth. In this way they are similar to worms, centipedes, and other natural "recyclers" that we all love to find in our gardens.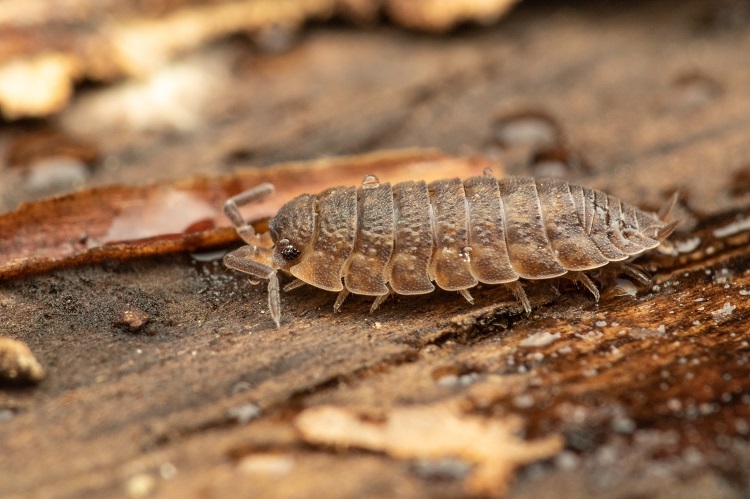 Thank you for your continued support!
"I have all my kids outside doing a daily almanac/nature journal/ personal diary activity. I've been attaching your critter cards and links to my daily Google Classroom stream. Thanks for all you do and your support. This is a wonderful opportunity to give these kids some space to experience Earth Science in a meaningful way." – teacher

"We are loving these cards and activities. It's great to have a purpose while venturing out and searching for these critters is definitely fitting the bill! Thank for all your work and we look forward to seeing more!" – parent

"You are compassionate educators sharing your vast knowledge with teachers like me who want to give my third graders science information to learn about nature which they are truly interested in.Thank you so much for the photos, too, which prove that a picture is worth 1000 words!" – 3rd grade teacher

"20 out of 10! My pillbug labs were one of my favorite 4th grade classes when I taught elementary school. What's next?" – David Moon, Joppa Flats Sanctuary Director
Looking for More Resources?
Watch our Sowbug video featuring Lisa Hutchings, School and Family Education Coordinator. (Can't view this? Email [email protected] to receive a link).

Explore this Citizens Science Project. Look at the iNaturalist map that shows all the sightings of Isopods in Essex County. If you have a smart phone you can even add to the list!

Read these 15 Fascination Facts about Sowbugs.

Watch Deep Look's video explaining that Sowbugs came from the sea!
Submissions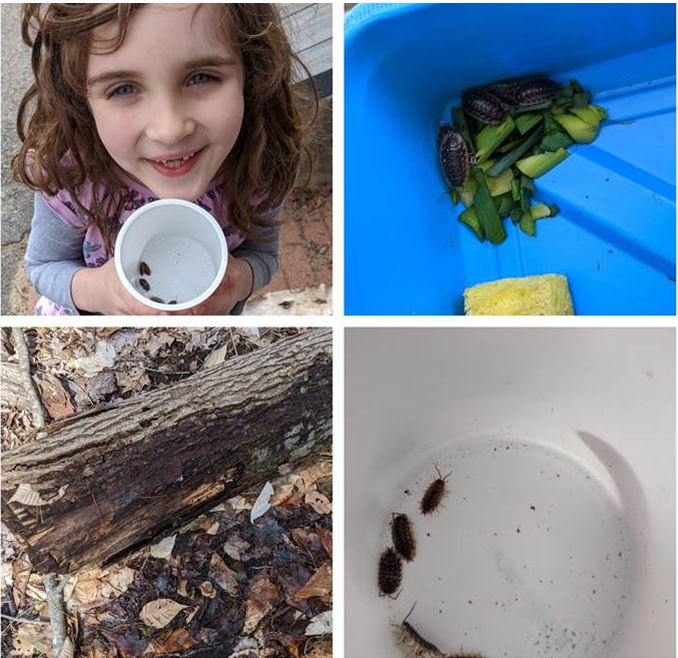 Question: Well! Now you have me curious. How many different species of Sowbugs are there? And more specifically, do you have any idea which species can be found in the Pacific Northwest?

Answer: Globally there are over 10,000 species of Isopods, and about 5,000 of them are found on land. The number of species in Oniscidea (the suborder that includes Sowbugs and Pillbugs) is estimated between 5,000 and 7,000 worldwide. Adaptation for land-living allowed for incredible diversity with these crustaceans, and that takes a long time to compile and sort (especially when your subjects are so small). In the Pacific Northwest you're likely to find many of the species we have here, such as the European Sowbug, Common Rough Sowbug, and the Common Pillbug.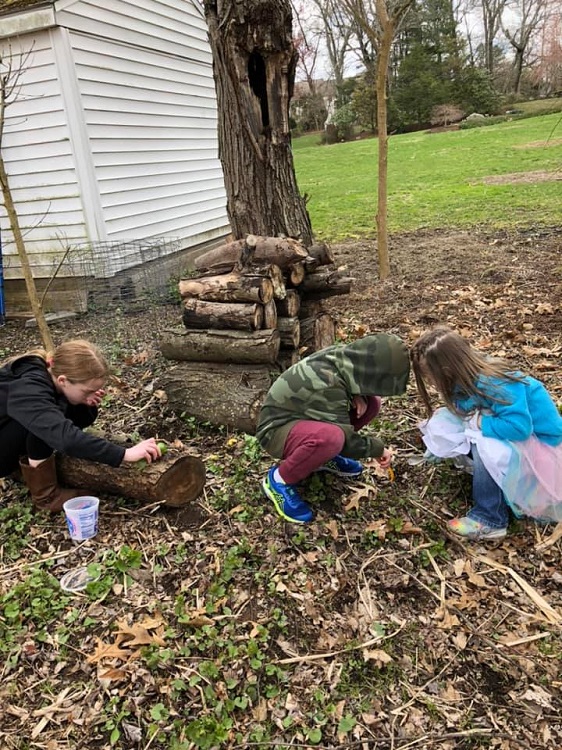 Want More Activities?
Learn how to make your own Sowbug Habitat at home with this instructional video.

Download this kid-friendly Sowbug worksheet and quiz.

Sowbugs in Songs: Tuck & Roll from a Bug's Life and The Roly Poly Song from Mother Goose Club Playhouse.

Create this Roly Poly Paper Craft using materials in your home.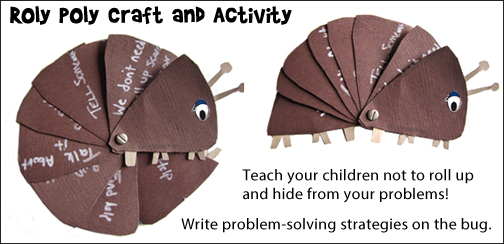 What's Next?
What would you like to learn about from your backyard?

Stay tuned for the next Critter Card coming out on Tuesday, April 21th, by email and Facebook.
Connect With Us
Would you like to be added to Lisa Hutchings' VIP email list? Receive special resources such as nature slideshows and educational tools for at-home learning. Send an email to [email protected] requesting to be added to the VIP list.
Thanks to our Critter Card Fans
"I can't wait to show these to them! My older one loves learning things about creatures of any kind. It's wonderful to see them loving nature and learning so much from it!" – a mother of two girls, ages 9 and 10

"Thank you for the resource, and for all the wonderful work you do! The Joppa staff work miracles!" – Joppa Flats fan

"I appreciate your educational emails and shared them with my son for his kids. Thanks!" – a grandmother

"My class is really enjoying the Critter Cards and other resources you have been sharing. Thank you!" – 4th grade teacher

"Hey thanks! I never knew what they were. They have gills! That's amazing!" – Facebook fan

"Extremely interesting… I thought they were insects and happy to know they are a useful part of the environment. Thank you!" – Facebook fan