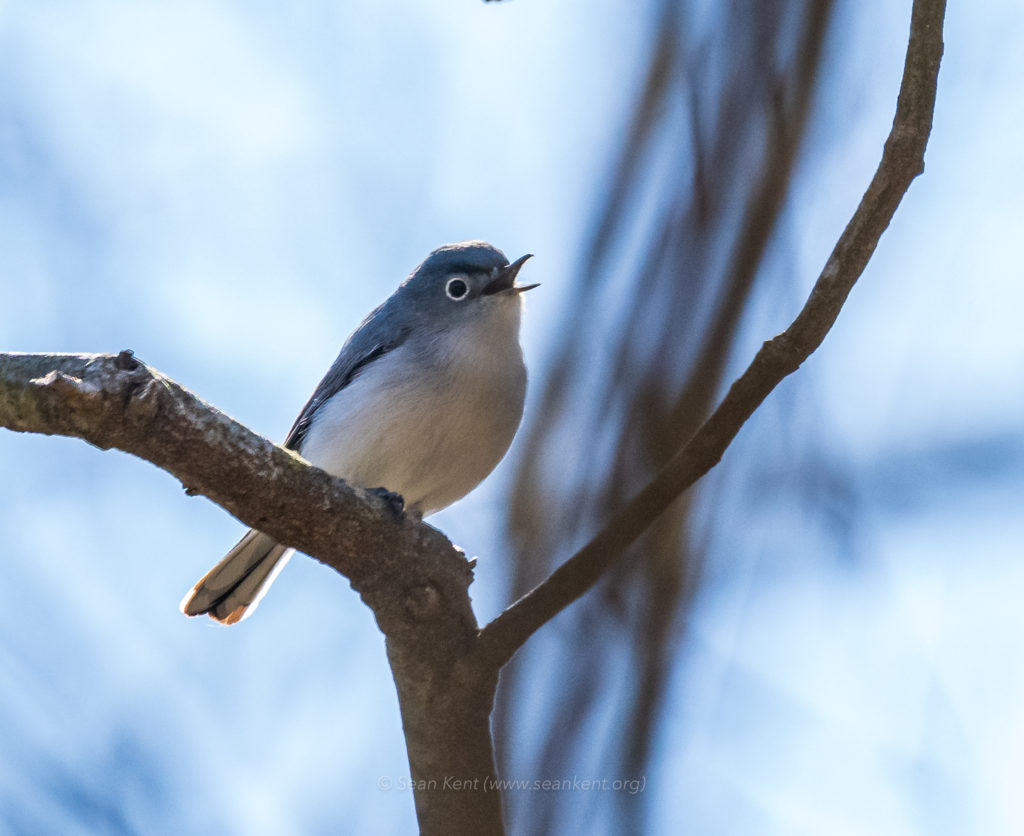 Catching its breath in between catching gnats this Blue-gray Gnatcatcher catches a few rays from the sun. Migrants are returning to Massachusetts. This Blue-gray Gnatcatcher was photographed in Easton on April 6, 2020.
Blue-gray Gnatcatchers spend most of their time in broadleaf and mixed forests with a healthy understory, especially those with streams and wetlands. They eat small insects, arthropods, spiders, and other small invertebrates. Check out their nests in the video below, amazing to see how it is camouflaged with lichens and built so naturally right on the branch.
A nesting Blue-gray Gnatcatcher
Barry Van Dusen spends some time with Blue-gray Gnatcatchers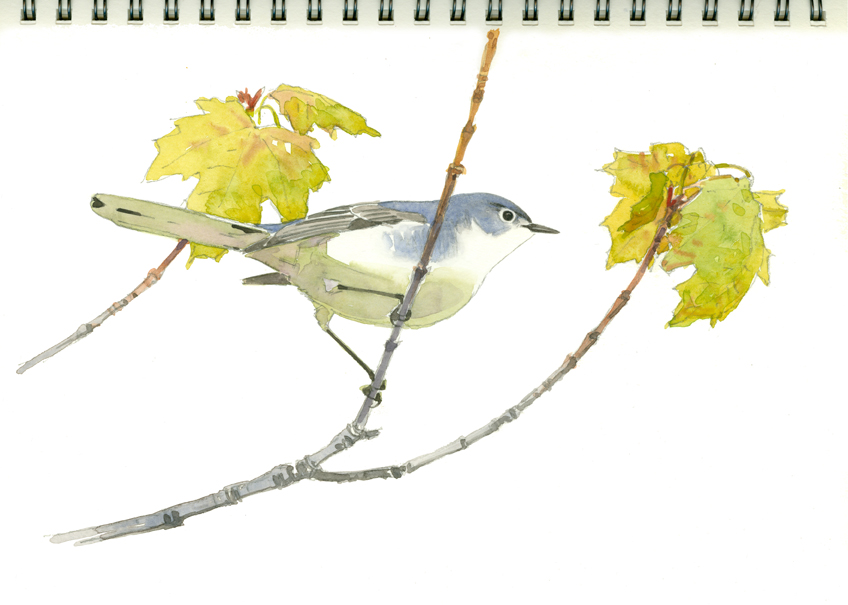 Enjoy Barry Van Dusen's blog post about Blue-gray Gnatcatchers when he visited Mass Audubon's Eagle Lake Wildlife Sanctuary, Holden, MA on May 11, 2015 during his residency at MABA.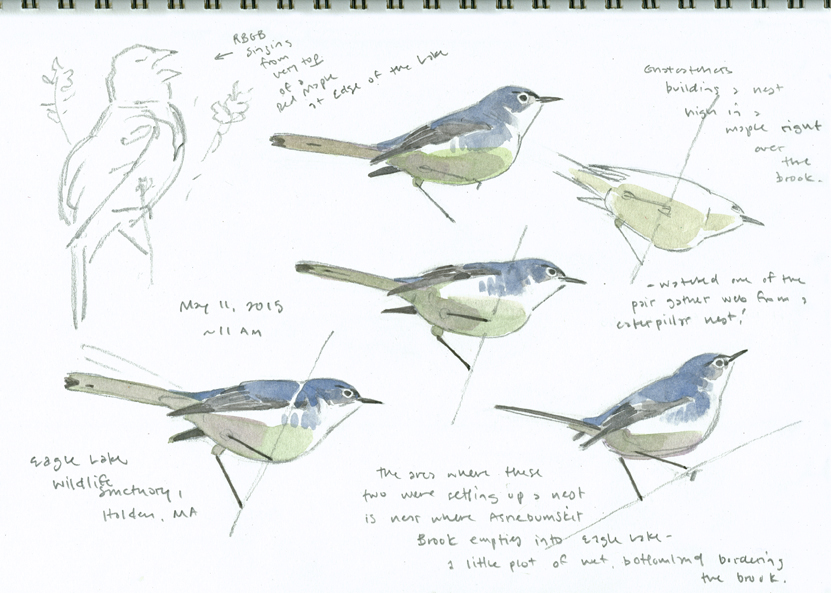 SUPPORT OUR WORK and Donate to the Museum of American Bird Art