This is a guest blog post by Julianne Mehegan, a wonderful friend of MABA, birder, and naturalist
Look for this small green plant when you are walking in the woods. These plants evolved about 410 million years ago. They are found throughout Massachusetts.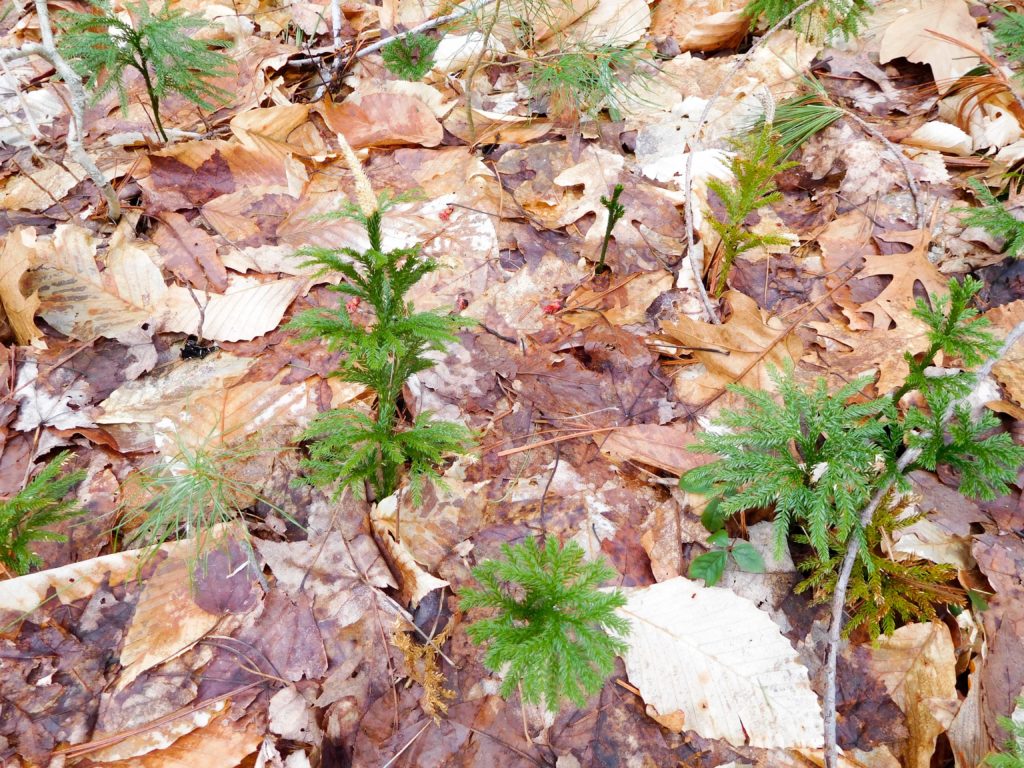 Running Cedar Wompatuck State Park, Hingham April 4, 2020  J. Mehegan
The common name of this plant is Running cedar. It looks like a small cedar tree and it "runs" along the ground. The scientific name is Lycopodium digitatum. Running cedar is in the family of plants called clubmosses. It reproduces by spores instead of seeds. The spikey, yellowish top of the plant in the center of the photo is the part of the plant that has the spores.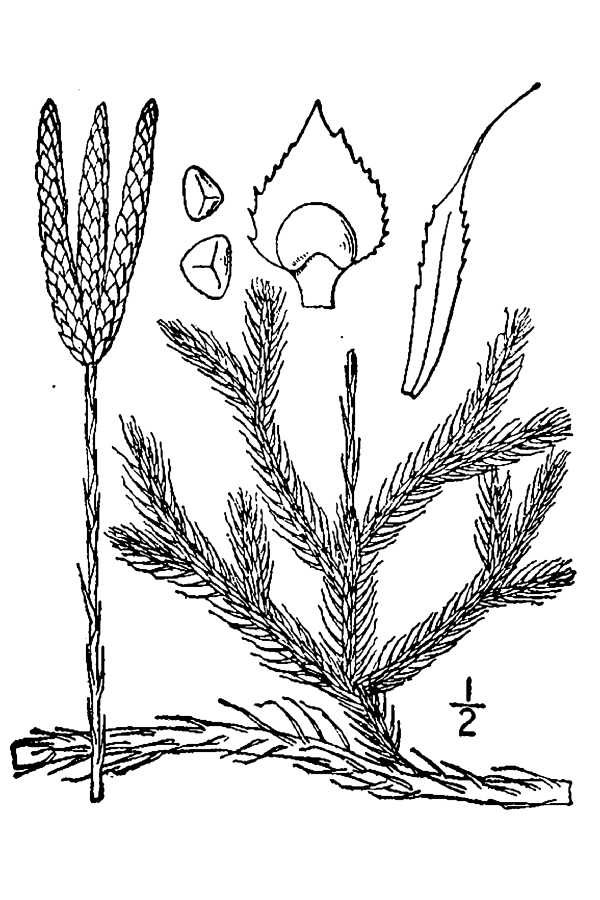 Source: USDA.gov