This is a guest blog post by Julianne Mehegan, a wonderful friend of MABA, birder, and naturalist.
Skunk cabbage is a plant with super powers. It grows in wetland areas. In winter skunk cabbage can warm the mud up to 70 degrees. The flowers push up through the warm mud and attract pollinators before any other plants come up.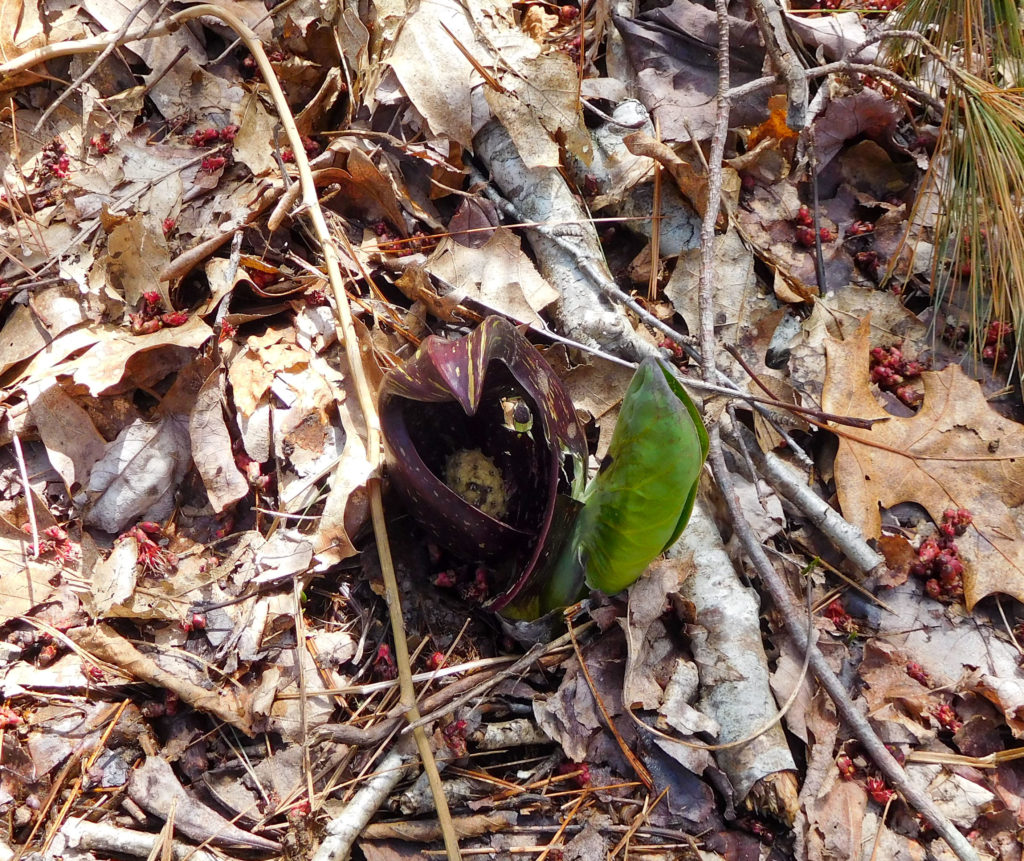 A few days later the leaves appear. They are bright green and resemble cabbage. When crushed the leaves give off an unpleasant odor, like a skunk. That's how this plant got it's common name skunk cabbage.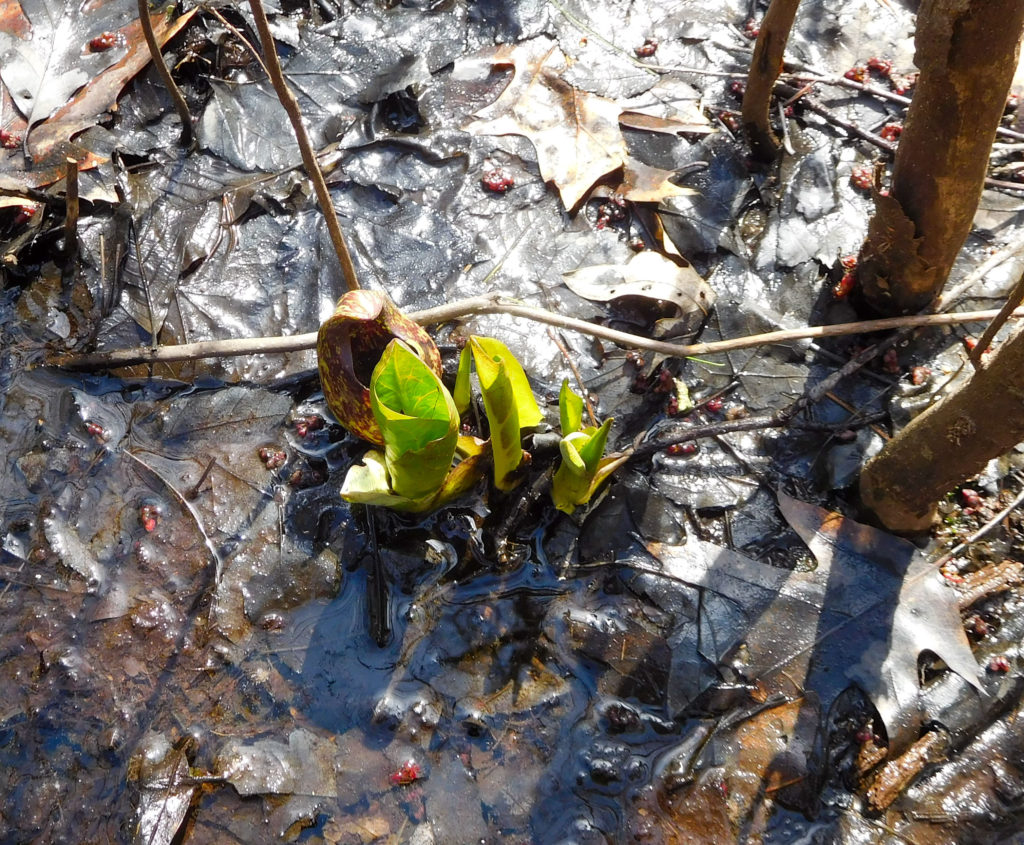 In early spring as you walk in wetland areas, look for Skunk cabbage growing in the mud. Look closely at the flower and the leaves. Skunk cabbage loses its leaves every year but the plant can live up to 20 years. The scientific name is Symplocarpus foetidus. In Latin foetidus means foul smelling.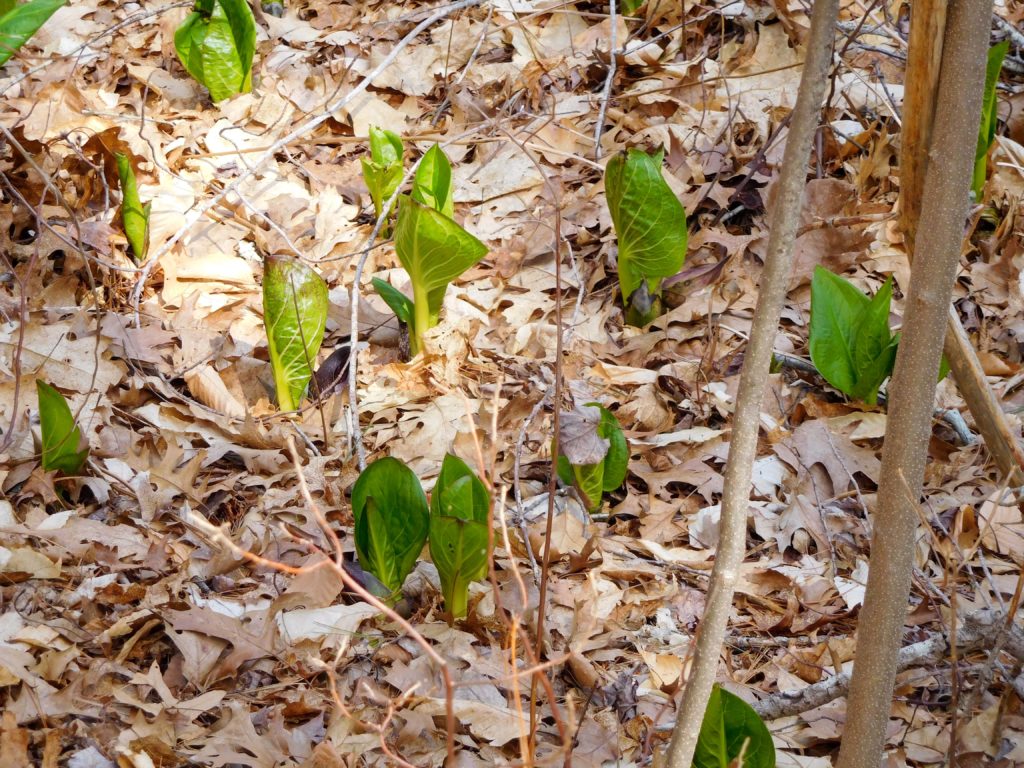 A Moment of Zen
Skunk Cabbage at the Pequit Brook at MABA
Barry Van Dusen visits Habitat and finds Skunk Cabbage, Owls, and much more
When Barry Van Dusen was MABA's artist in residence, he wrote a nice blog post about skunk cabbage while he was at the Habitat – a Mass Audubon Wildlife Sanctuary and Education Center in Belmont Massachusetts.