SUPPORT OUR WORK and Donate to the Museum of American Bird Art
Hi everybody, each week I (Sean Kent – MABA's education and camp director) deliver a live online illustrated lecture called Nature Notes for the residents of Orchard Cove in Canton. I love nature and am infinitely curious with what is going on natural world. I am an educator, naturalist, accomplished landscape and wildlife photographer, and field biologist with expertise in native bee biology, species interactions, and ecology in general.
This post contains additional resources that correspond with the lecture, but might also be of interest to readers of Taking Flight in addition to the residents of Orchard Cove. Please contact me ([email protected]) if you or your organization/residence might be interested in live online illustrated lectures, including lectures on The Secret Life of Backyard Birds and Native Bees and other Pollinators. Be well and safe.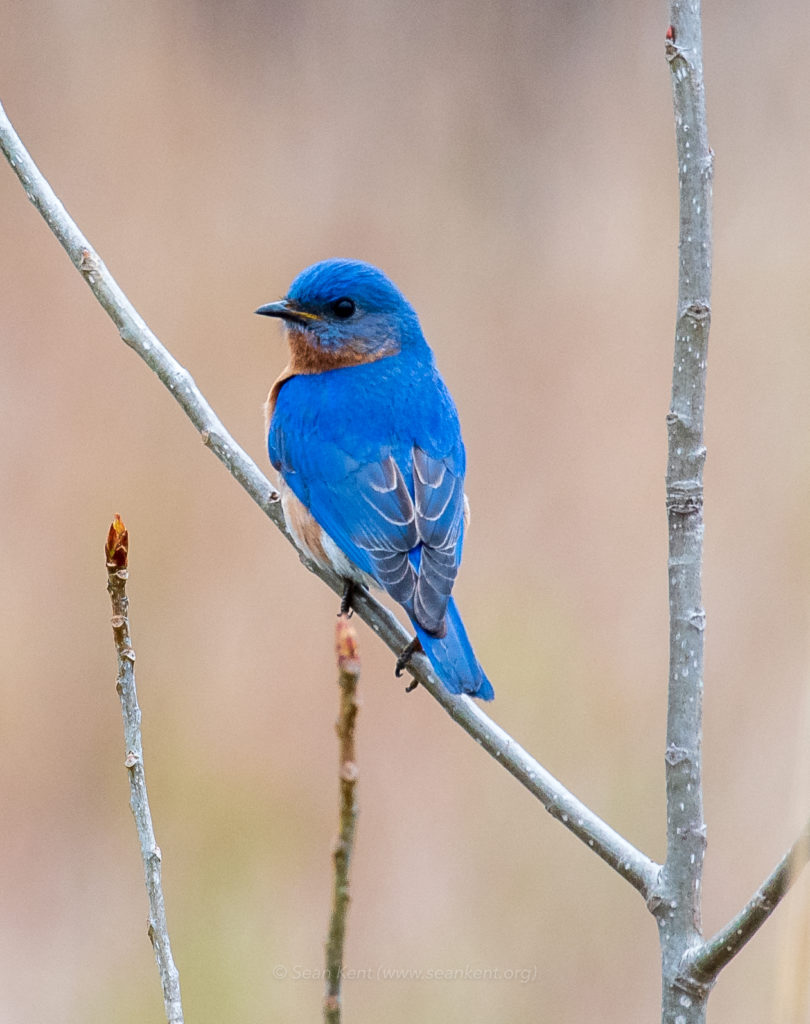 Learning and Understanding Bird Songs
During our Nature Notes from April 10, several participants in the lecture expressed interest in learning more about how to identify bird songs. Here are a few references that will help with to learn bird songs this spring.
How To Listen To Bird Song—Tips And Examples From The Warbler Guide from the Cornell Lab of Ornithology. This article contains the three questions to ask about a song: (1) What Is The Sound Quality Of The Song?, (2) What Is The Pitch Of The Song?, and (3) How Many Sections Does The Song Have? It's a really great introduction to learning bird songs along with great visualizations of bird songs.
How to Start Identifying Birds by Their Songs and Calls from National Audubon
Start Using Spectrograms to 'Read' Bird Songs and Calls by National Audubon
Buzzy Song – Prairie Warbler
For more bird songs and visualizations, please go to the bottom of the page.
Lyrid Meteor Shower
The Lyrid Meteor Shower will peak on April 21 and April 22. Here is more information from NASA.
Osprey
Enjoy our Nature in a Minute about an Osprey catching lunch.
Osprey Eggs laid at the end of March 2020
Live Osprey Camera from Savannah, Georgia
Bird of the Day from Mass Audubon: American Robin
Bird of the Day from Mass Audubon: The Northern Cardinal
Eastern Phoebe Natural History
Eastern Phoebe Sonogram
Eastern Towhee
Eastern Towhee Song
SUPPORT OUR WORK and Donate to the Museum of American Bird Art