SUPPORT OUR WORK and Donate to the Museum of American Bird Art
As migration begins to kick into high gear, many birds are returning to Massachusetts and their summer breeding grounds. In particular, this past week many Osprey have returned. They are setting up territories, returning and rebuilding their nests, and fishing.
"…True to the season, o'er our sea-beat shore,
The sailing osprey high is seen to soar,
With broad unmoving wing, and, circling slow,
Marks each loose straggler in the deep below;
Sweeps down like lightning! plunges with a roar!
And bears his struggling victim to the shore.
The long-housed fisherman beholds with joy
The well-known signals of his rough employ;
And as he bears his nets and oars along,
Thus hails the welcome season with a song."
~ The Fish-Hawk by T.A. Conrad
On April 16, 2020, I was walking with my three daughters at Wheaton Farm Conservation Land in Easton, Massachusetts. Each day we go exploring near our neighborhood and find peace with nature. As we were walking down the trail, I noticed a large bird circling overhead and realized it was an Osprey. We moved a little quicker to the pond and moved into a full run when I realized that it was hovering, ready to go fishing. Running full speed with a strolled while taking a camera out is a new skill that I'm well on my way to perfecting. Enjoy the photos of this amazing natural history moment.
Soaring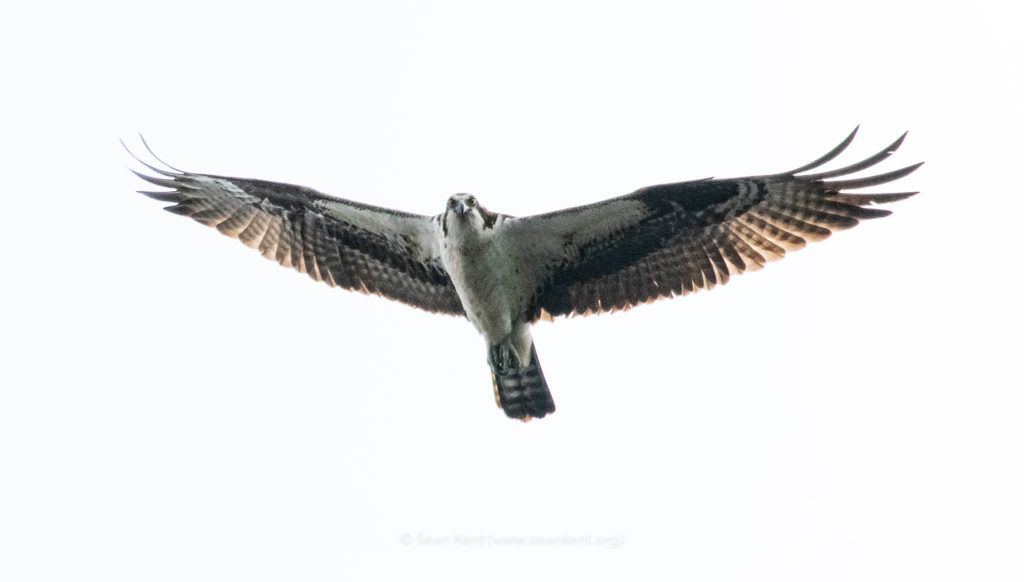 The Hover Begins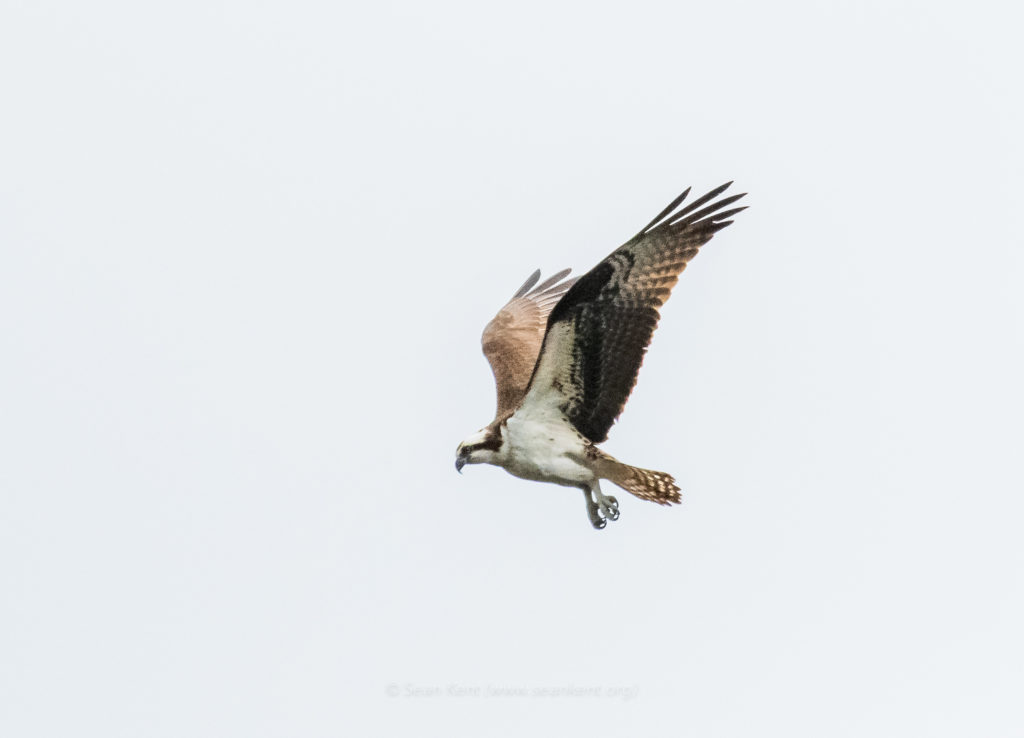 Full Speed Ahead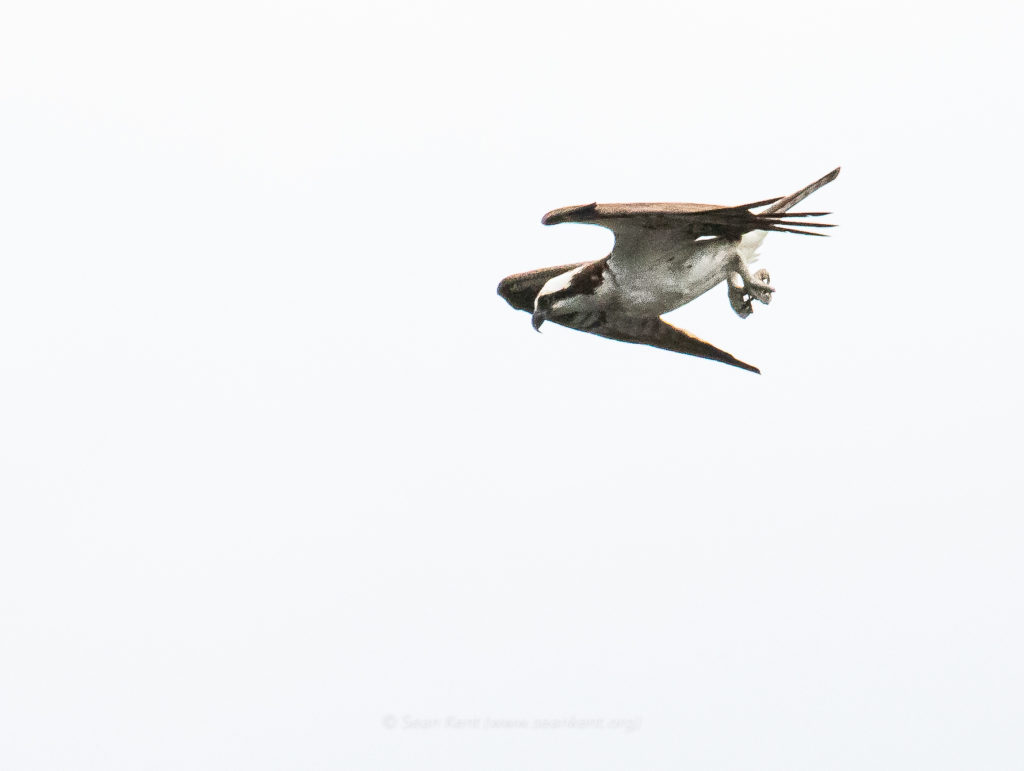 Ready for Splashdown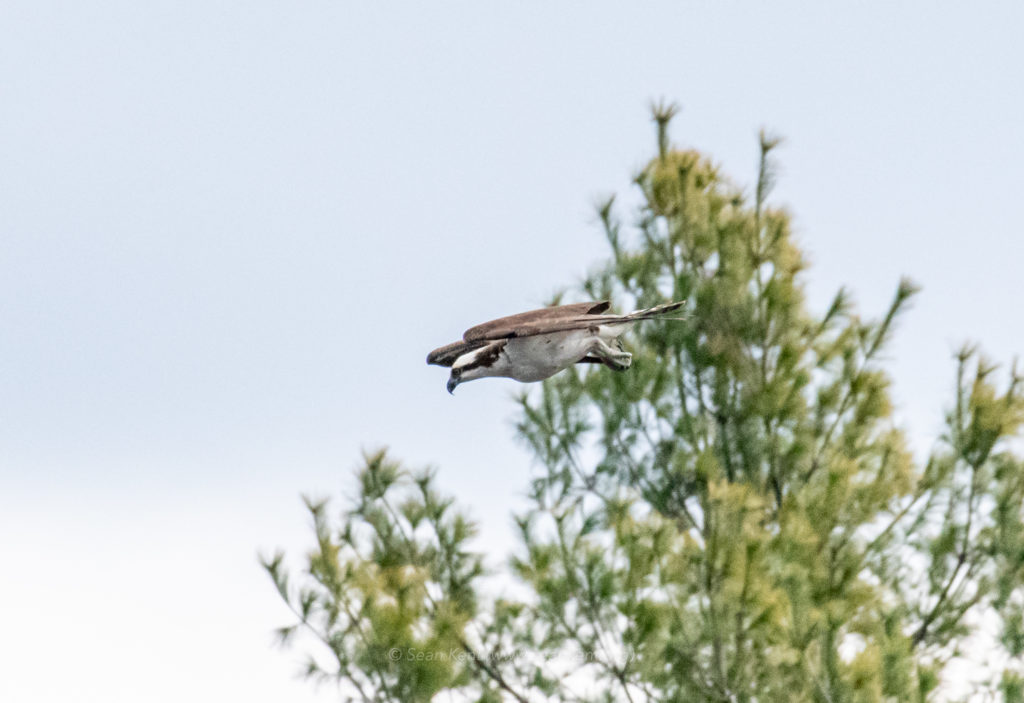 Splashdown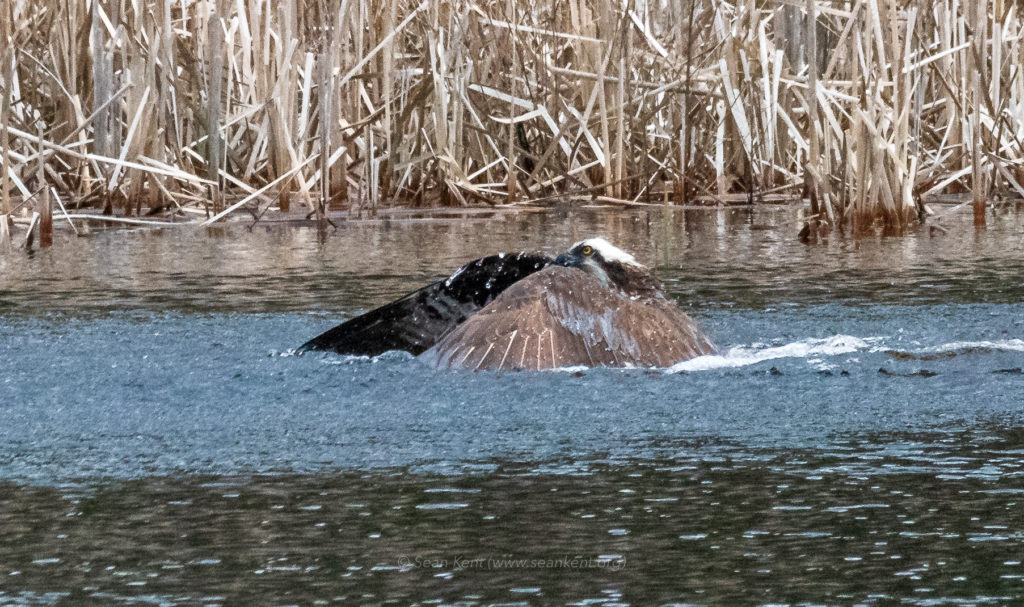 Powering up for Liftoff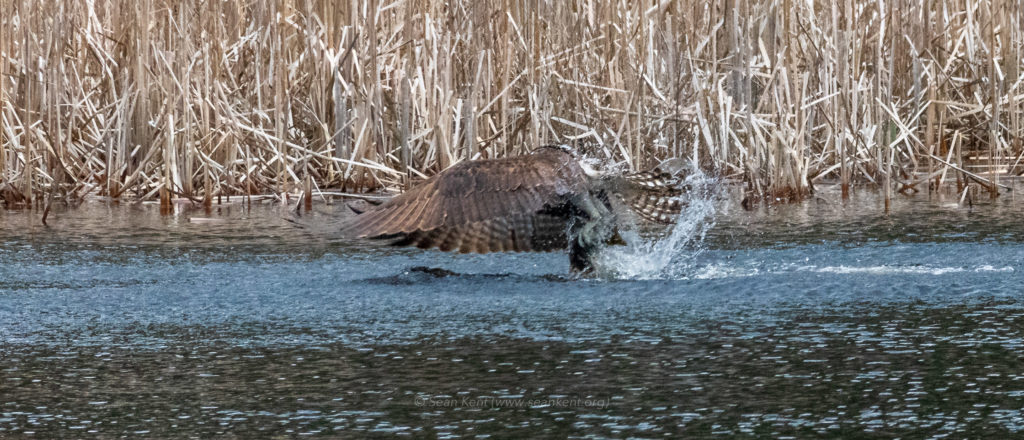 Success!!! The Osprey landed Lunch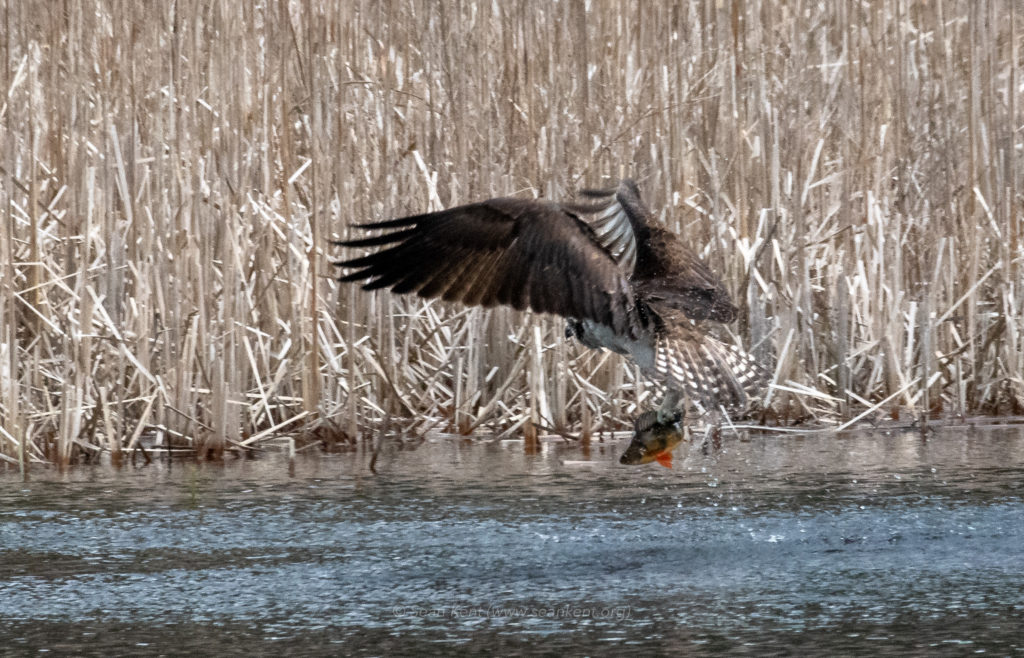 Cleared for Takeoff (or is it Takeout?)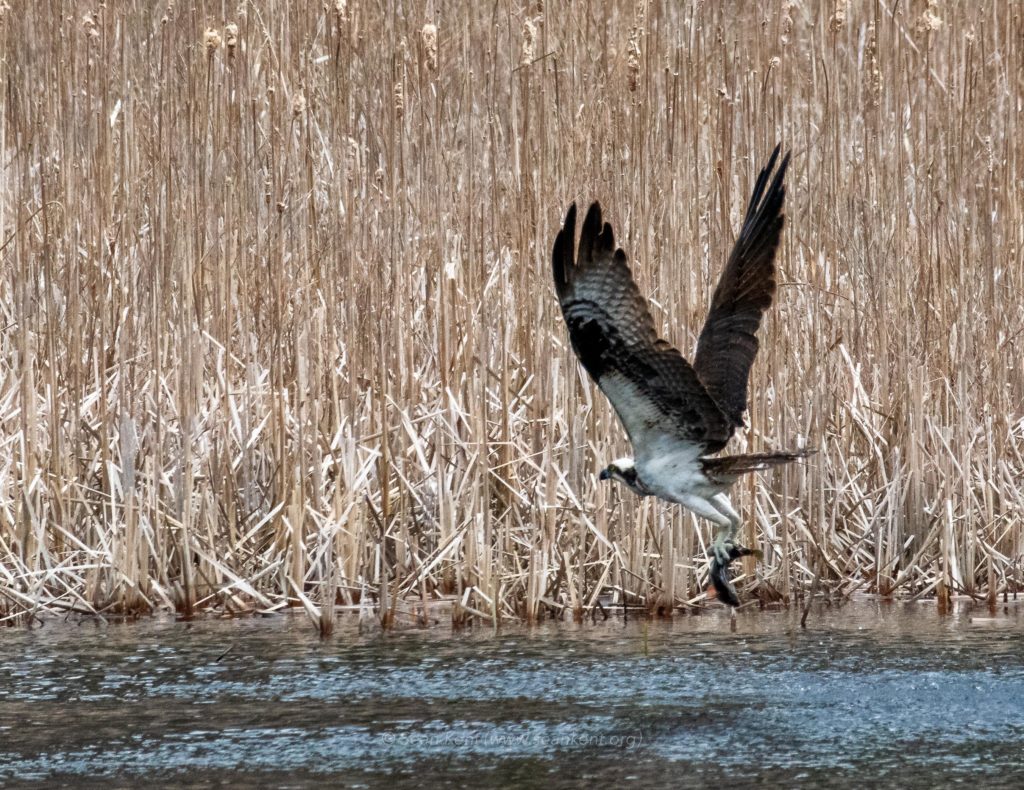 Heading Out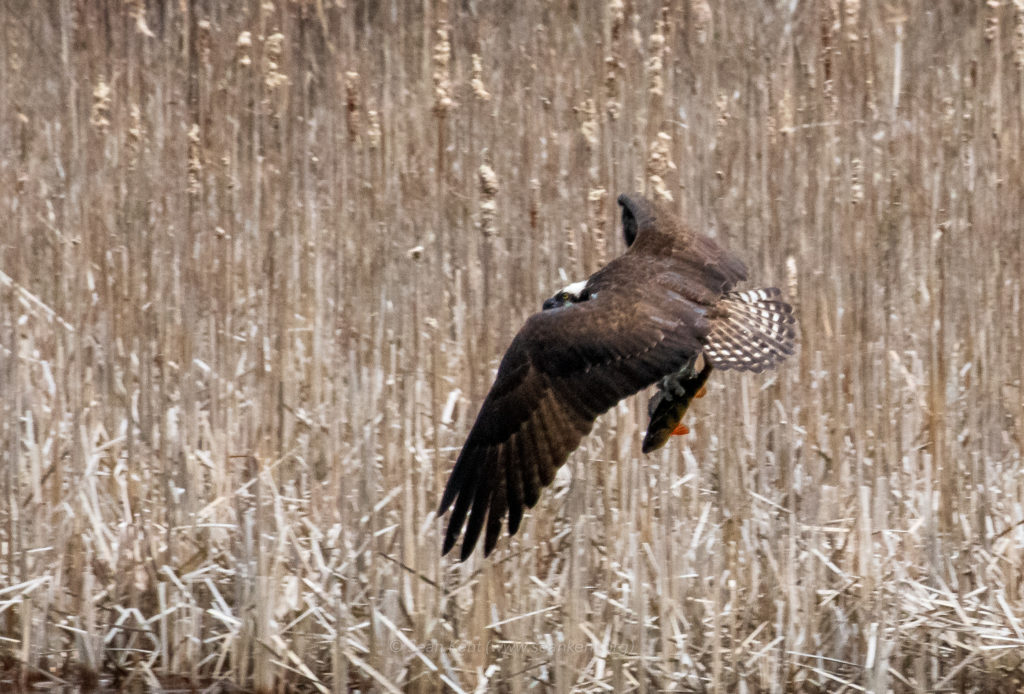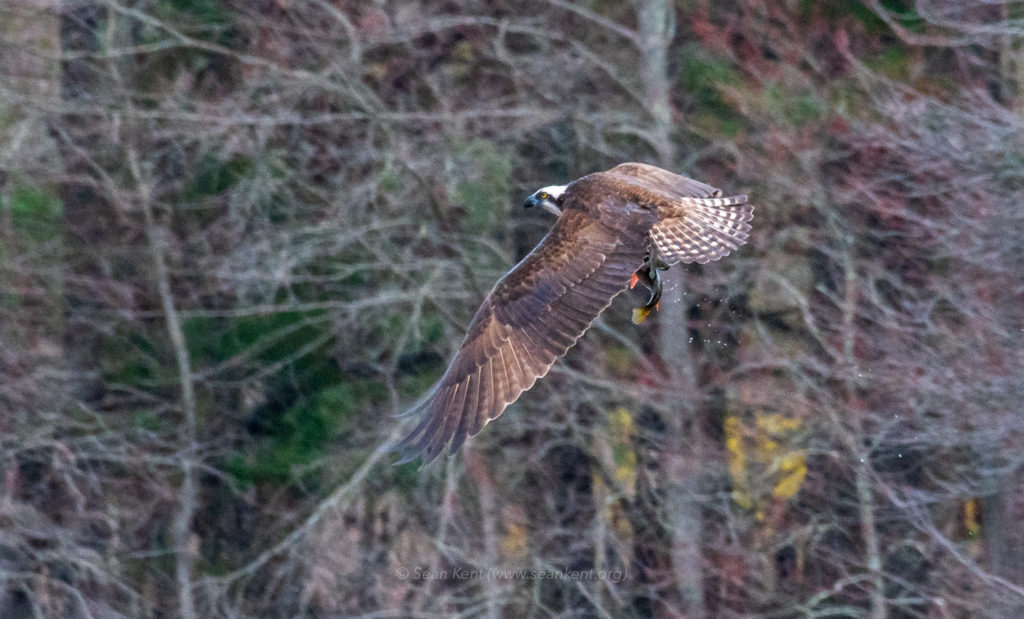 Flying Away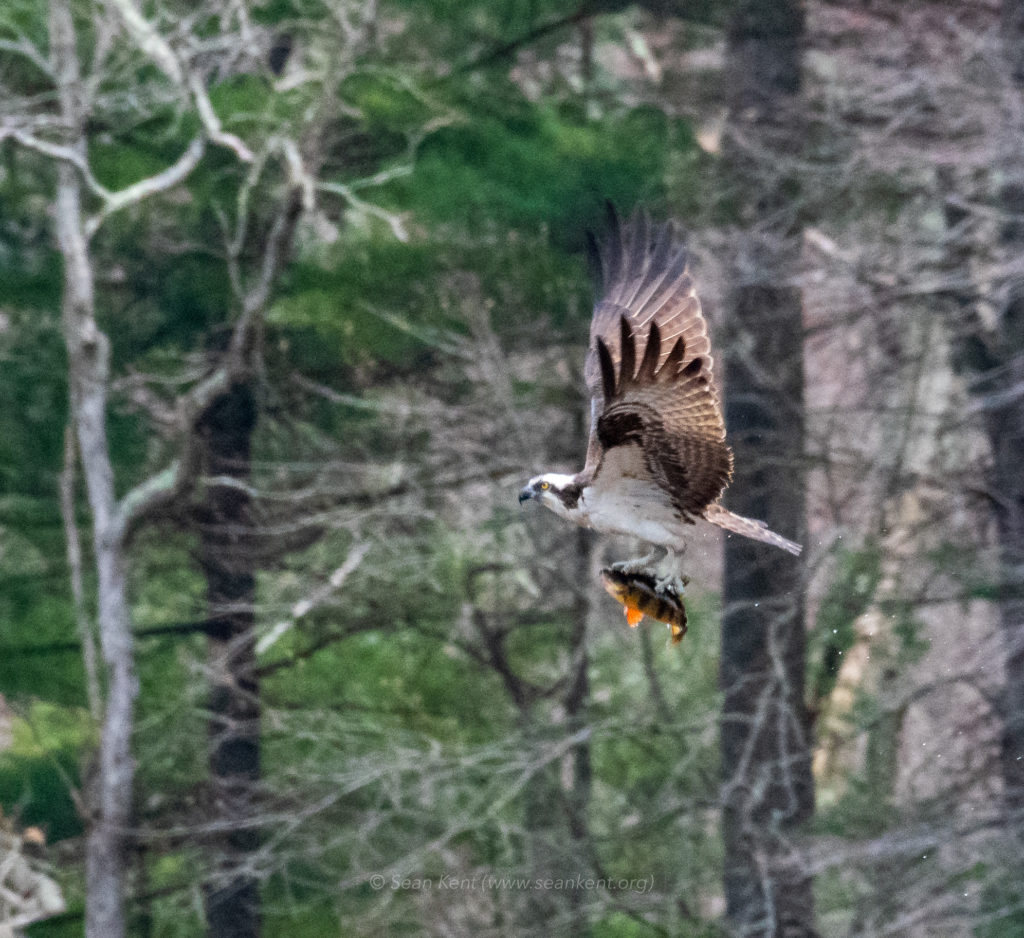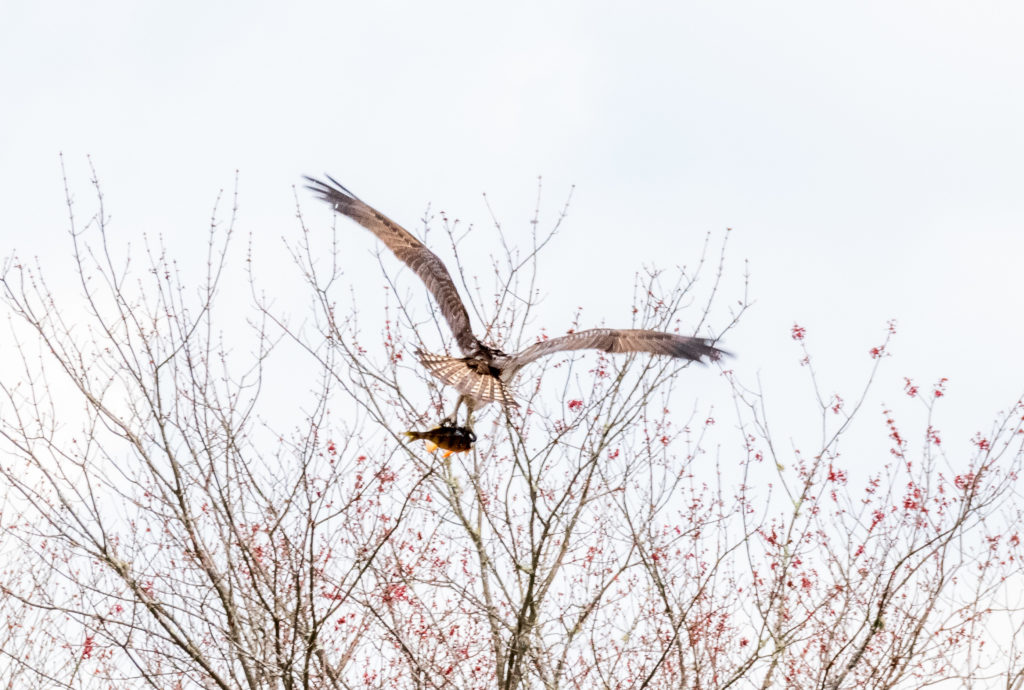 A View from Below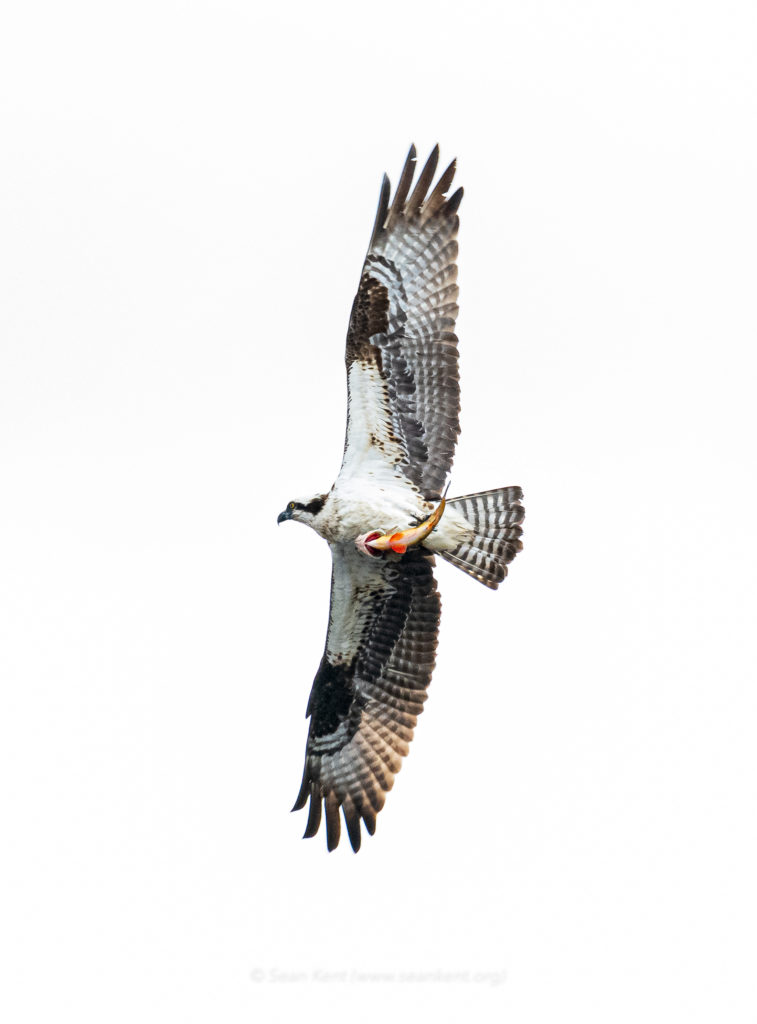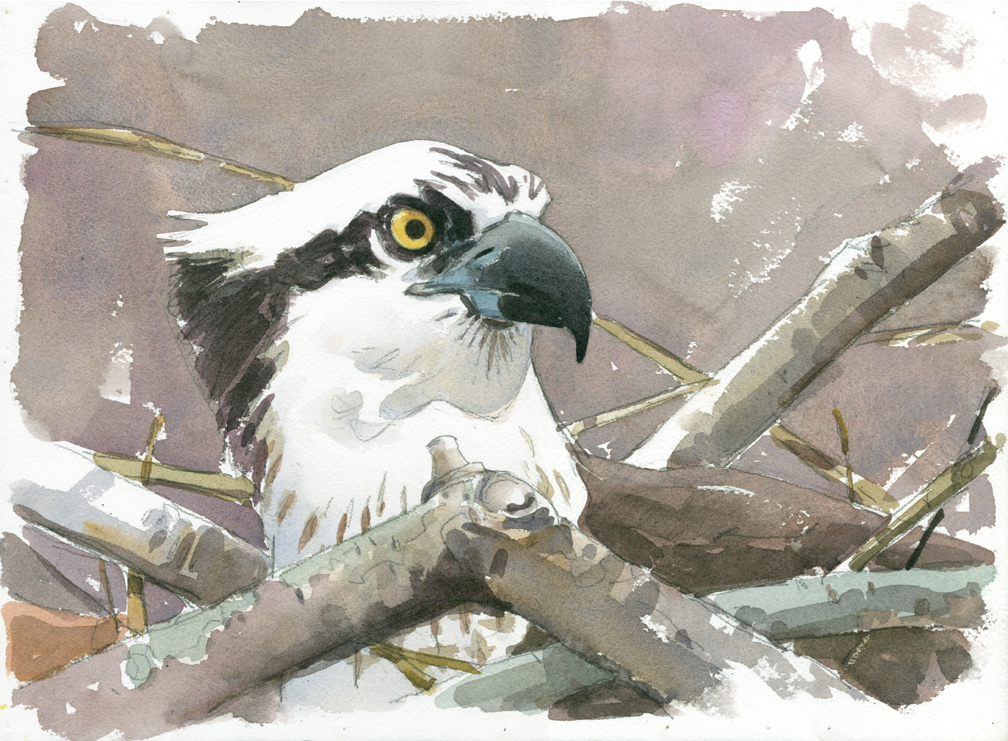 SUPPORT OUR WORK and Donate to the Museum of American Bird Art