"Of all the exquisite designs I see in nature, I am most powerfully drawn to the shapes, colors, and patterns of birds. I simply marvel at their perfection. I will see something in the field that stirs my blood so deeply that I cannot help but respond artistically in an effort to better and more fully
understand what I have seen. I want to hold onto that image as long as I can and somehow make it mine. Art is my way of taking possession of the beauty I see in the natural world. While I have always used art to further the relationship I enjoy with birds, I've come to realize that birds have been my means of exploring art, and art, in and of itself, is just as important to me as birds. Each has enhanced my understanding of the other and in my work the two become one." – LARRY BARTH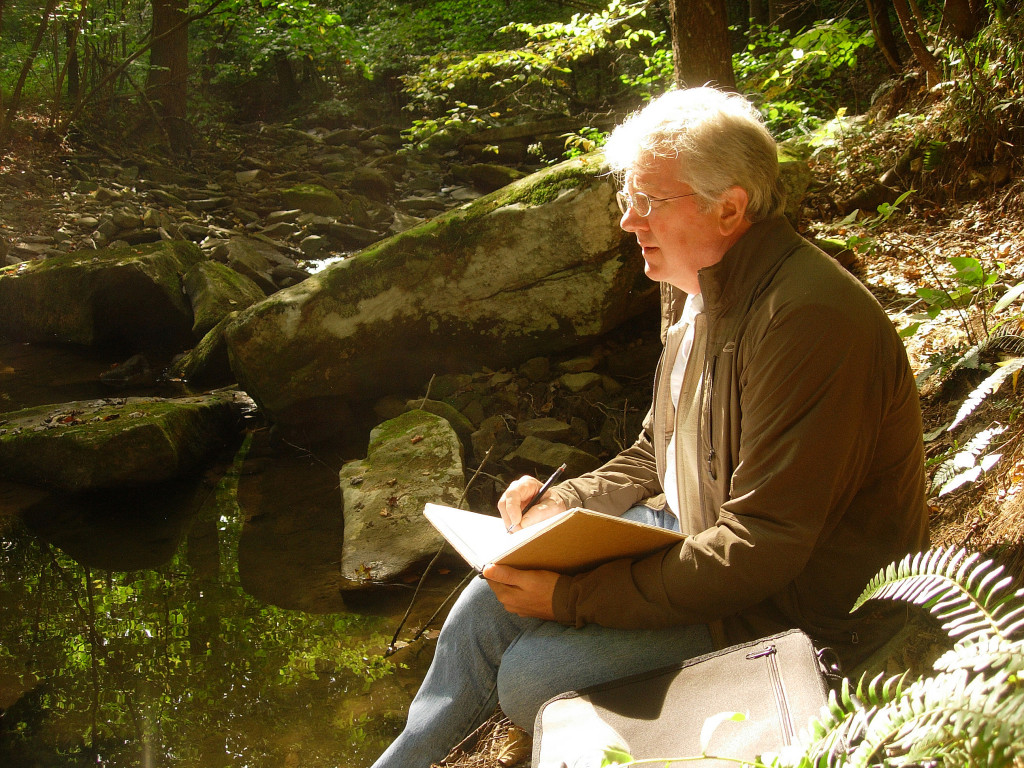 Larry Barth is widely recognized as the preeminent living sculptor of birds—the consequence
of his extraordinary sense of design, keen eye for ornithological detail, and remarkable
technical skills. This exhibition, Birds, Art & Design, was organized in conjunction
with Barth's much-anticipated new book of the same title. It presents a comprehensive gathering of his recent work, on loan from collectors and museums across North America.
A lifelong fascination with birds led him from his sketchpad and paints to his father's workshop
where, at age fourteen, he carved his first bird. After high school he enrolled at Carnegie
Mellon University where he developed his own curriculum, studying birds and art. He graduated with honors in 1979 with a degree in Fine Arts in the field of design.
Since then he has been carving full time. He has been a consistent
winner at the Ward World Championship Wildfowl Carving Competition, where he has won an unprecedented sixteen world championships in the decorative lifesize division.
His work has been included in the prestigious Leigh Yawkey Woodson Art Museum's Birds in Art exhibition every year since 1980. In recognition of his artistry, Barth was awarded the Master Wildlife Artist medallion from the Woodson in 1991. He has exhibited at the Academy of Natural
Sciences in Philadelphia, the Smithsonian Institution's National Museum of Natural History, the National Geographic Society's Explorer's Hall, and the American Museum of Natural
History in New York City. The Museum of American Bird Art at Mass Audubon (then known as the Mass Audubon Visual Arts Center) presented his first solo exhibition in 2003.
Barth has taught and lectured widely throughout the United States, but spends most of his
time close to his home and studio near Stahlstown, Pennsylvania.
This exhibition is a cooperative effort between the Museum of American Bird Art at Mass Audubon and the Ward Museum of Wildfowl Art, who gratefully acknowledge the generous assistance of Kirk and Nellie Williams and Stackpole Books.