One of my favorite early flowering plants is the Shadbush, a native that grows as a shrub or even a small tree in the oak-pine woods of eastern Massachusetts. When you see a flash of white, looking like stationery snowflakes in the woods in April and early May, it's likely Amelanchier canadensis.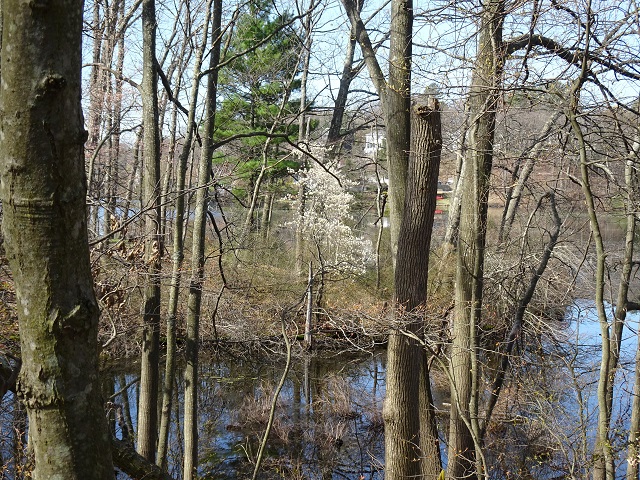 Shadbush blooming on the edge of a wetland
Shadbush goes by many names: Juneberry (although, it blooms more commonly in April-May here, the berries ripen in June; Serviceberry and Shadblow are just a few.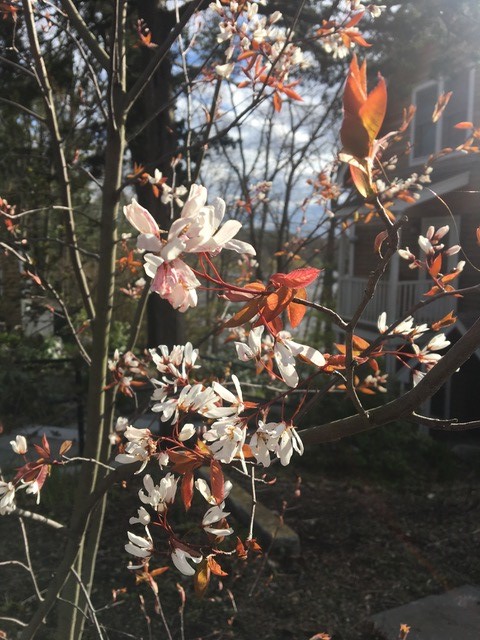 It's a native that produces beautiful flowers for early pollinating insects and, later, berries edible by birds, and, if you beat them to it, people. They taste a little like blueberries.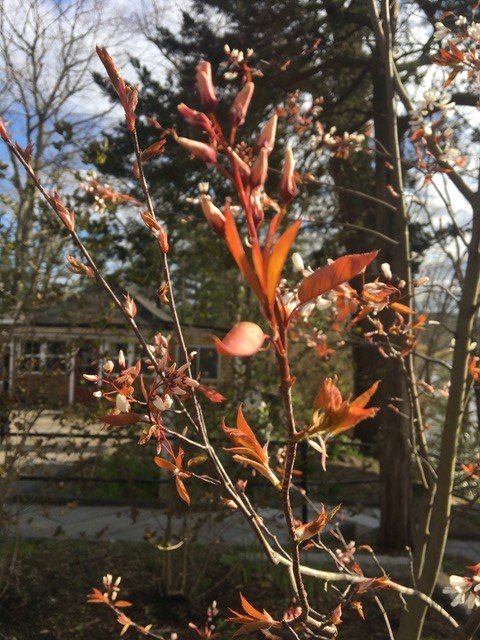 On some of the Lake Champlain Islands and in northern New England, they grow into good sized trees.
In Fall, the leaves turn a beautiful rust color. Looking for an attractive native to plant in your garden? Consider the shadbush. Why the name? It blooms when the shad run up the Charles River here in Eastern Massachusetts.
Next time you're out walking in woodland, see if you can spot a shadbush.