This Wednesday Susan Yurkus and I met birders at the Hellcat Observation Area parking lot on the Parker River National Wildlife Refuge. We barely fit all our vehicles there, because many spaces are taken up by the very busy construction of the new boardwalk.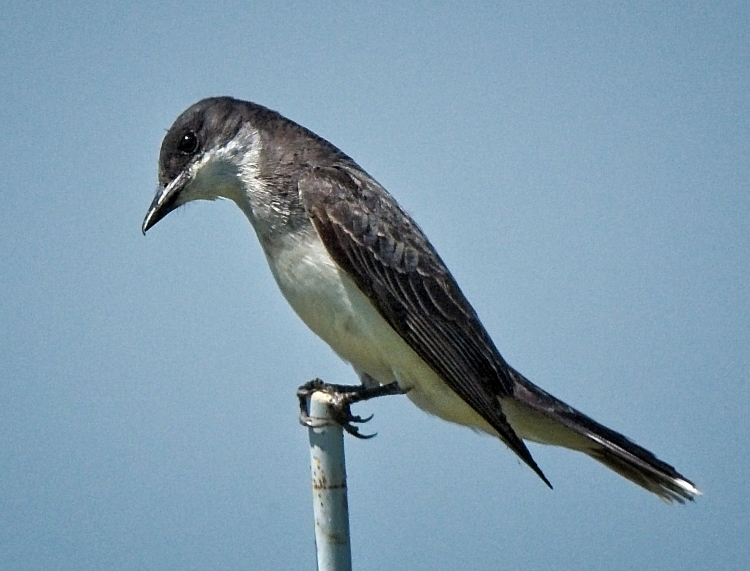 While I have been keeping track of the increasing numbers of migrating shorebirds, I was surprised by the large number we found on the flats at Bill Forward Pool. At the south end, the flats were covered with peeps, plovers, and dowitchers. Although we did not see them, we were aware that two Whimbrels had been spotted there too.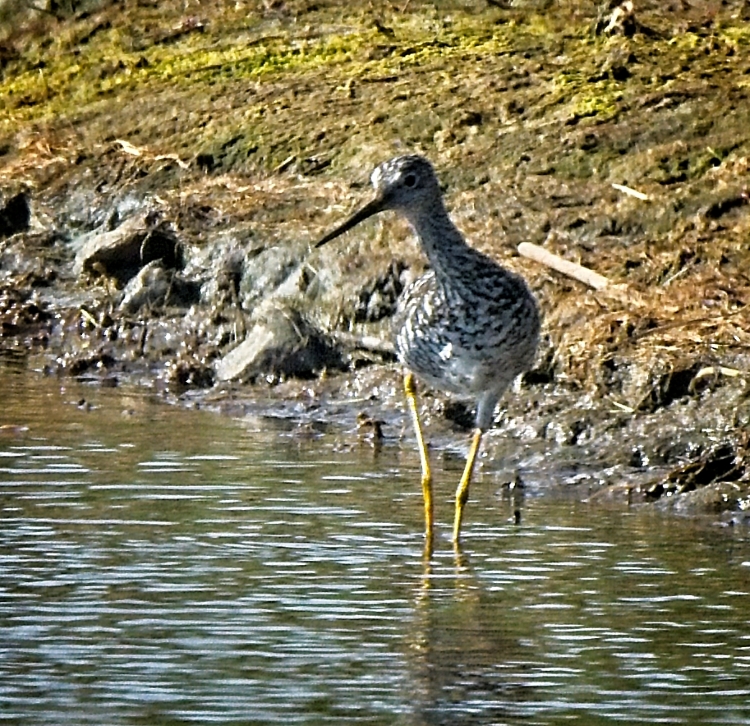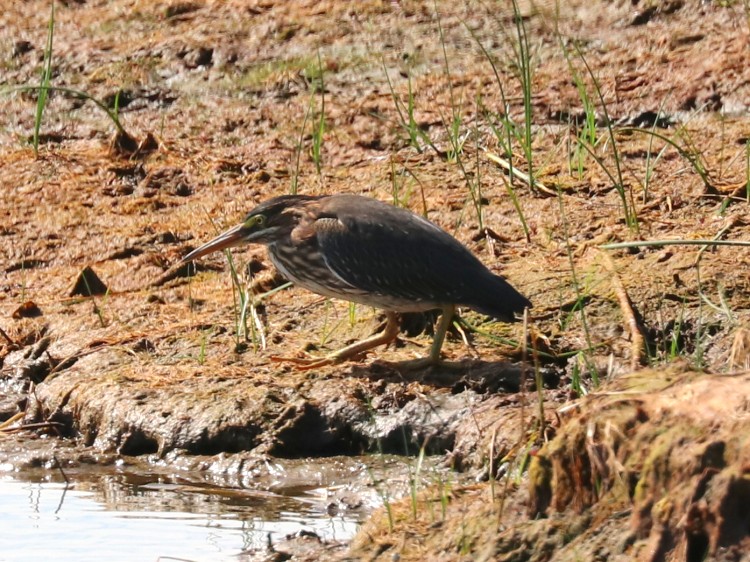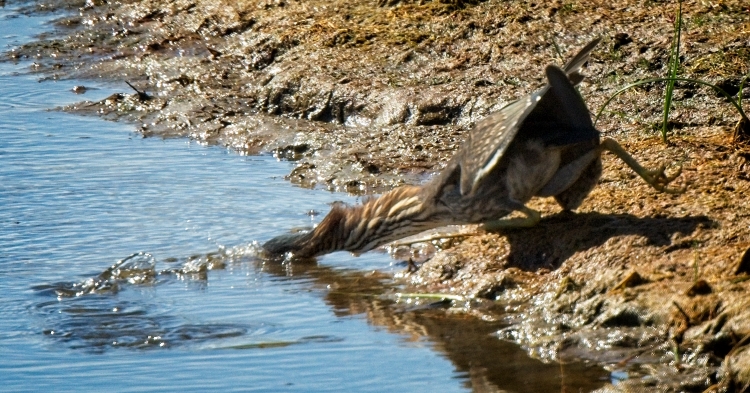 At Bill Forward Pool's north end, we were happy to see a Least Bittern hiding in the reeds. Later another one flew down North Pool to the dike where we stood, and then disappeared into the reeds. We spent a great deal of our time peering at the distant shorebirds, enjoying occasional flyovers by Least Terns and assorted passerines. A few Bobolinks foraged in the grasses and forbs on the side of the dike.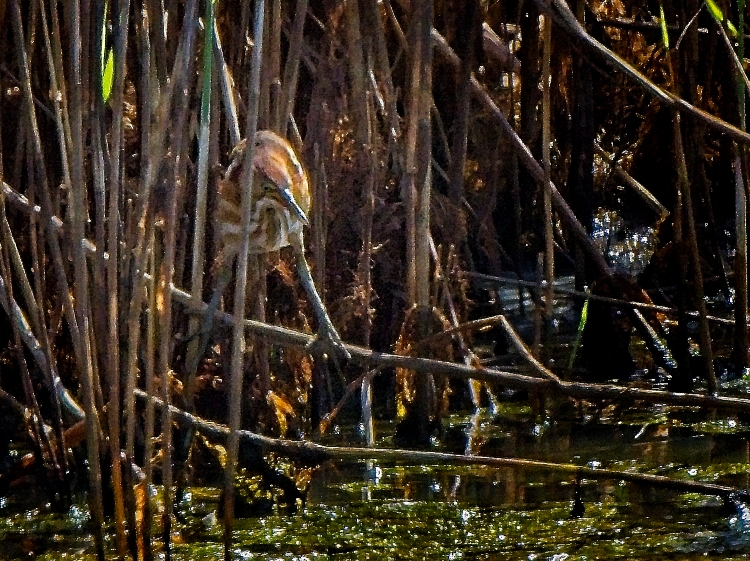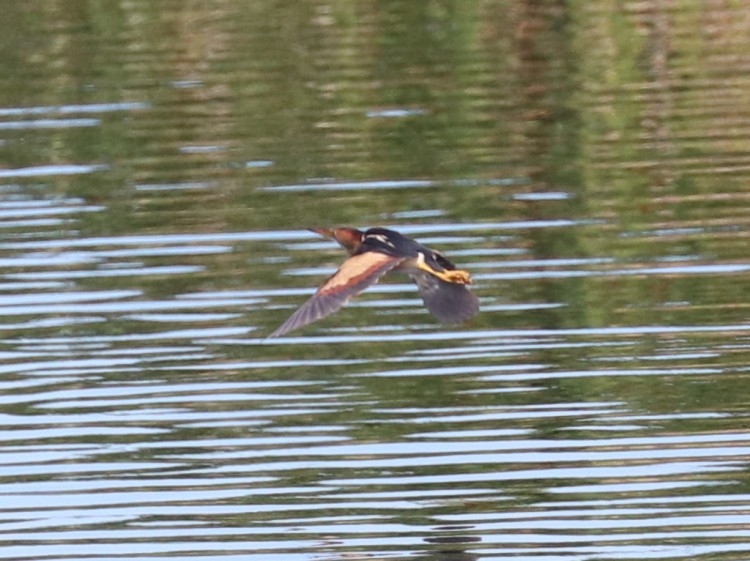 After enough standing about on Hellcat dike, we decided to investigate Stage Island Pool and see if it was as lively there. Well, the tide was certainly lower by the time we got there, which meant we could expect a lower concentration of shorebirds due to the availability of newly exposed flats, but we were a bit shocked at how few birds were actually using those flats. For due diligence, we even walked through the mosquito ambush awaiting us at the top of the rise on the Stage Island trail to peer down at the void of the flats below. What happened? Not much food in that substrate, it seems.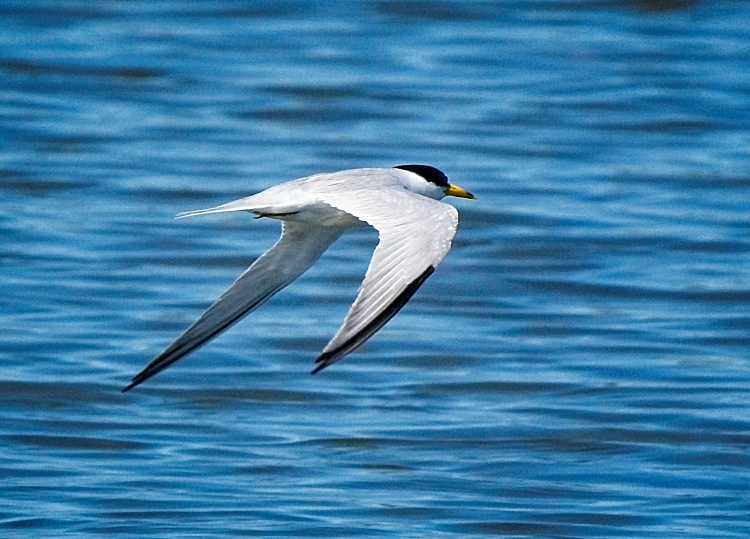 Wednesday Morning Birding will continue with registration, groups of a dozen or fewer, with no carpooling, and with all the other expected protocols to reduce risk of disease transmission. We understand that, even so, the program is not a good choice for everyone, and we miss you. Please know that we will be happy to see you when that is possible. While it is really great to see birds together, it will be even better after we – hopefully – get a vaccine and can return to our normal practices. Stay well and please keep in touch!
Our List:
Canada Goose (6) – Bill Forward Pool (BFP).
Mallard (~35) – BFP, 25; Stage Island Pool (SIP), 10.
American Black Duck (8) – SIP.
Wild Turkey (2) – roadside.
Mourning Dove (3) – various.
Ruby-throated Hummingbird (2) – BFP and SIP.
Black-bellied Plover (40) – BFP.
Semipalmated Plover – common at BFP.
Semipalmated Sandpiper – common at BFP, few at SIP.
Short-billed Dowitcher (52) – BFP.
Spotted Sandpiper (1) – SIP.
Lesser Yellowlegs (2) – BFP.
Greater Yellowlegs (20) – BFP, 17; SIP, 3.
Herring Gull – common.
Least Tern (6) – BFP, 3; SIP, 3.
Double-crested Cormorant (35) – North Pool, 10; BFP 15; SIP, 10.
Least Bittern (2) – BFP, 1; North Pool, 1.
Great Blue Heron (3) – North Pool, BFP flyover, 1.
Great Egret (12) – various.
Snowy Egret (8) – various.
Green Heron (1) – BFP.
Turkey Vulture (4) – from BFP, 1; from SIP, 3.
Osprey (2) – Pines platform.
Eastern Kingbird (10) – various.
American Crow (2) – BFP.
Tree Swallow (~200) – various, but heaviest at BFP.
Marsh Wren (2) – North Pool.
American Robin (5) – various.
Gray Catbird (13) – various.
Northern Mockingbird (5) – various.
European Starling – common.
Cedar Waxwing (6) – various.
American Goldfinch (5) – various.
Song Sparrow (5) – various.
Eastern Towhee (2) – Hellcat parking lot.
Bobolink (5) – Hellcat dike, 3; Stage Island trail, 2.
Baltimore Oriole (1) – Hellcat parking lot.
Red-winged Blackbird (15) – various.