Royal Ferns (Osmunda regalis) are the largest ferns, growing to a height of 4-6 feet. The leaves are erect and branch-like. Because of its imposing size it's Latin species name is regalis, royal.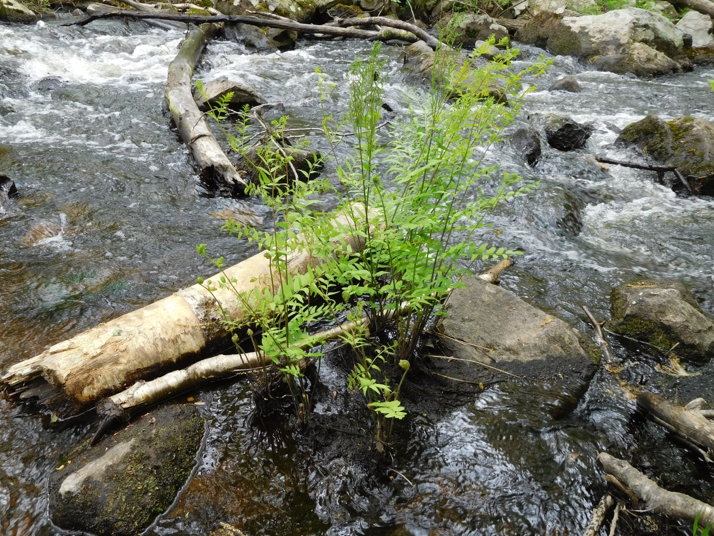 These ferns love to have their roots wet. They grow along streams and in boggy areas all over New England. This Royal Fern is growing right in Pequit Brook on the MABA sanctuary trail.
The fertile leaves of Royal Ferns are clustered in a dense bunch, taller than the other leaves. Millions of microscopic spores are released from these fertile leaves. The spores are green when they first appear and turn brown as they ripen.