We are so inspired by the amazingly talented young bird artists that are exhibiting in this year's Taking Flight exhibition. Since we all have to be isolated to stay safe, we wanted to bring you a virtual exhibit and a little background about the artists. We still hope to have a physical exhibition of the original art, but we want to share this wonderful work now.
Today, we feature Eleanor Smith and her artwork, Northern Harrier. She is 16 and lives in Utah.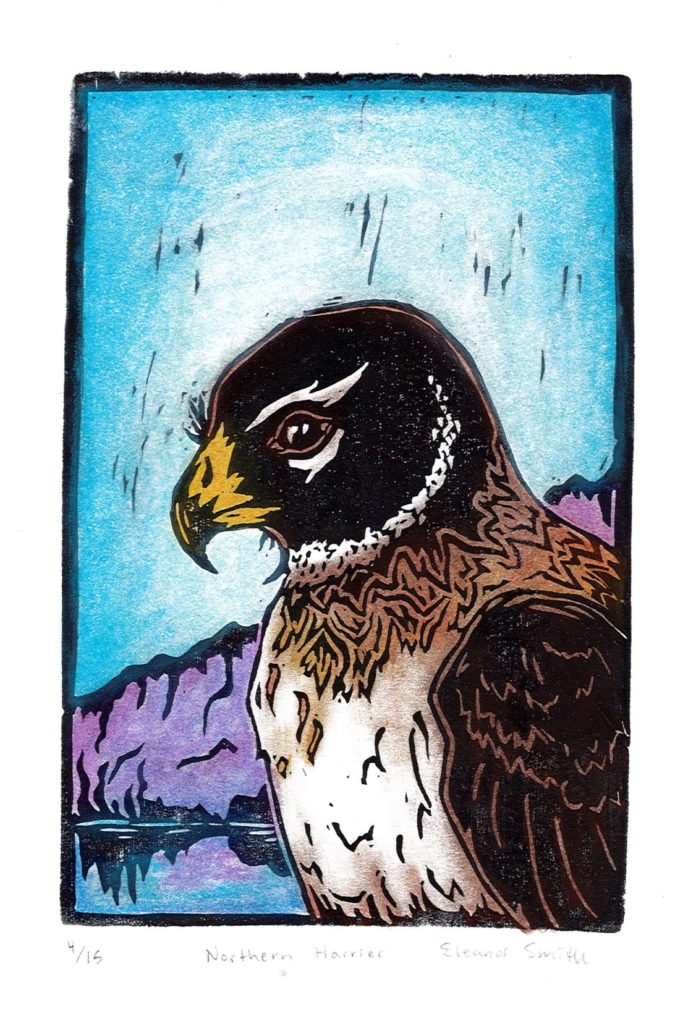 Artist's Message
"Without a doubt, there are relatively few animals more majestic than birds of prey. Whenever I watch Northern Harriers fly overhead, I am captivated by their graceful beauty. I wanted to convey this power and gracefulness in my piece, 'Northern Harrier'." ~ Eleanor Smith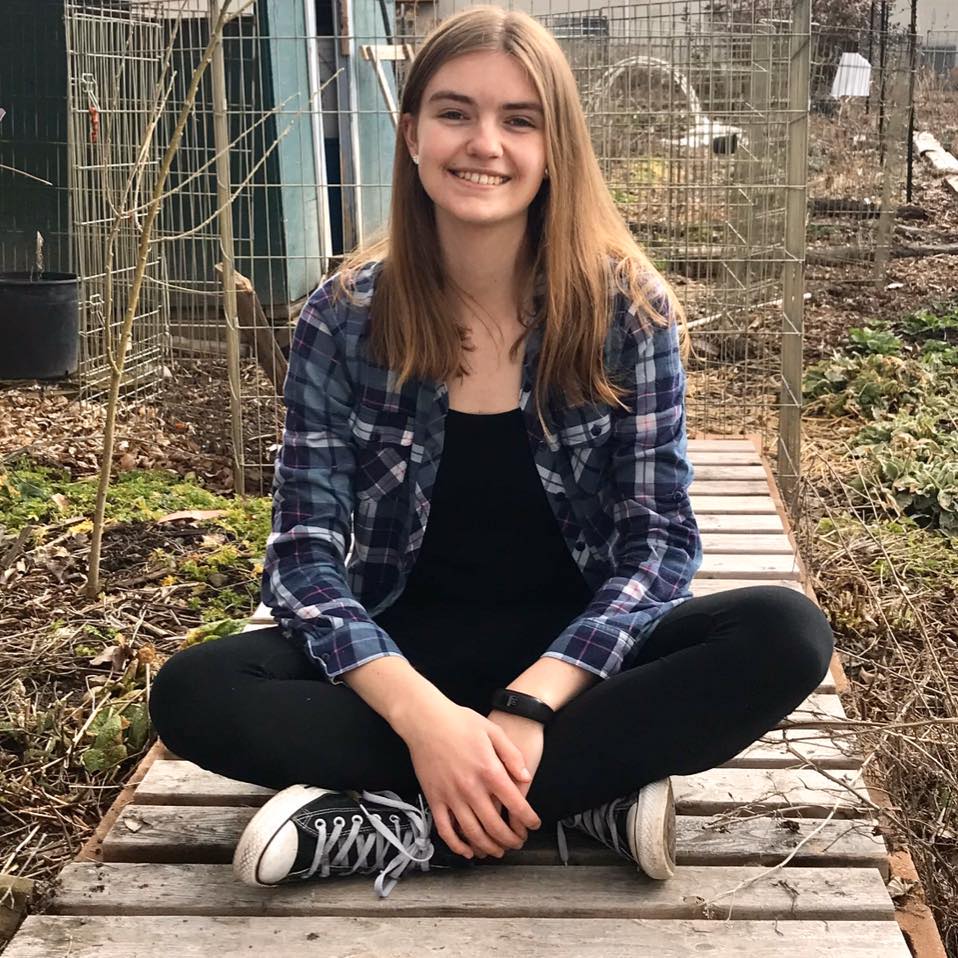 I've been making art since I was just little, but I didn't really get serious about it until middle school. One of my favorite things about art is exploring new media.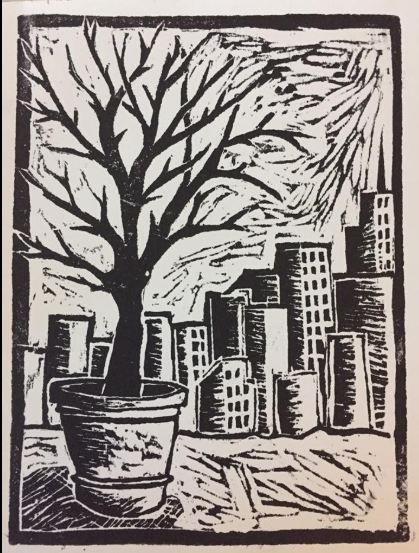 I love to experiment with new and unconventional art forms like paperclay sculpture or block printing.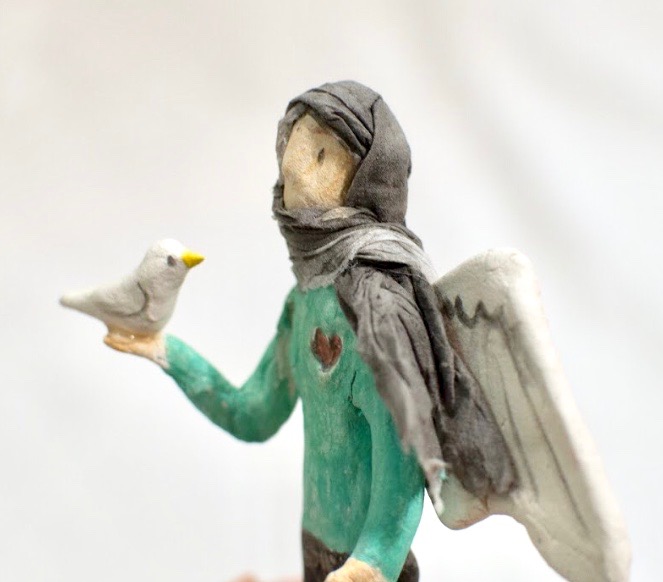 Growing up in Utah has given me access to a unique natural environment. I love being outdoors, and most of my art is influenced by the nature around me. I especially love drawing birds; when I was in elementary school, I would spend hours walking around the lake near our house and looking for sandhill cranes and pheasants. My dad, an avid birder, would help me identify different birds, and I would use field guides to draw the birds I saw. Even today, I'm fascinated by the diversity and beauty of wildlife.