On January 1, 2019, Robert Frost's Stopping by Woods on a Snowy Evening entered into the public domain and I have been pondering the lines from that poem, especially
as I take people on programs through the wildlife sanctuary – like high school photography students, develop STEAM curriculum inspired by our natural world, and continue to learn about our amazing natural world right here in Canton. Whose woods are these…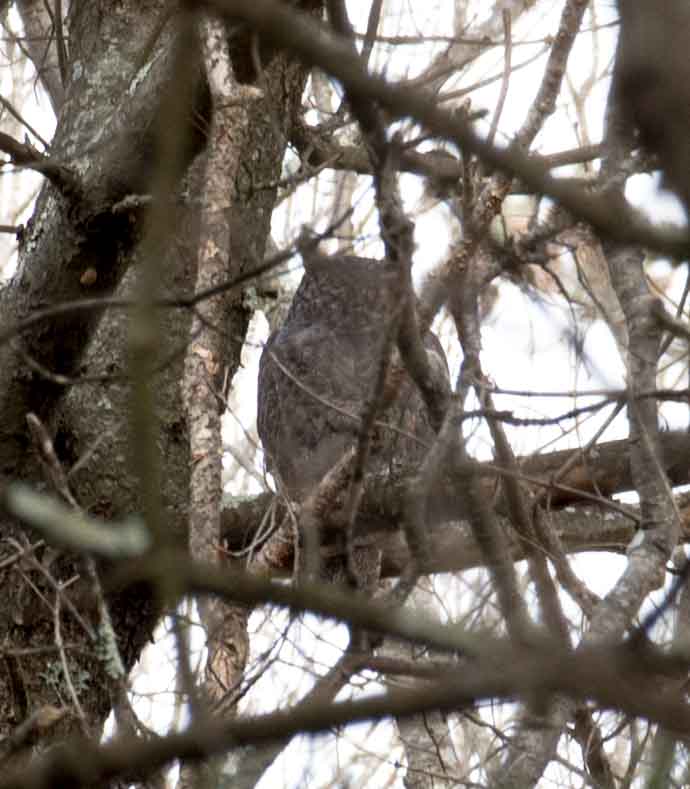 As I quietly walked through our wildlife sanctuary, through a grove of tall, spindly white pines and oaks looking for the aforementioned great-horned owl, a white-tail flashed and a "herd" of deer bounded away my foot steps. My attention was draw to a quieter, subtle sound of faintly rustling leaves and breaking twigs gave away the location of a no longer resting coyote.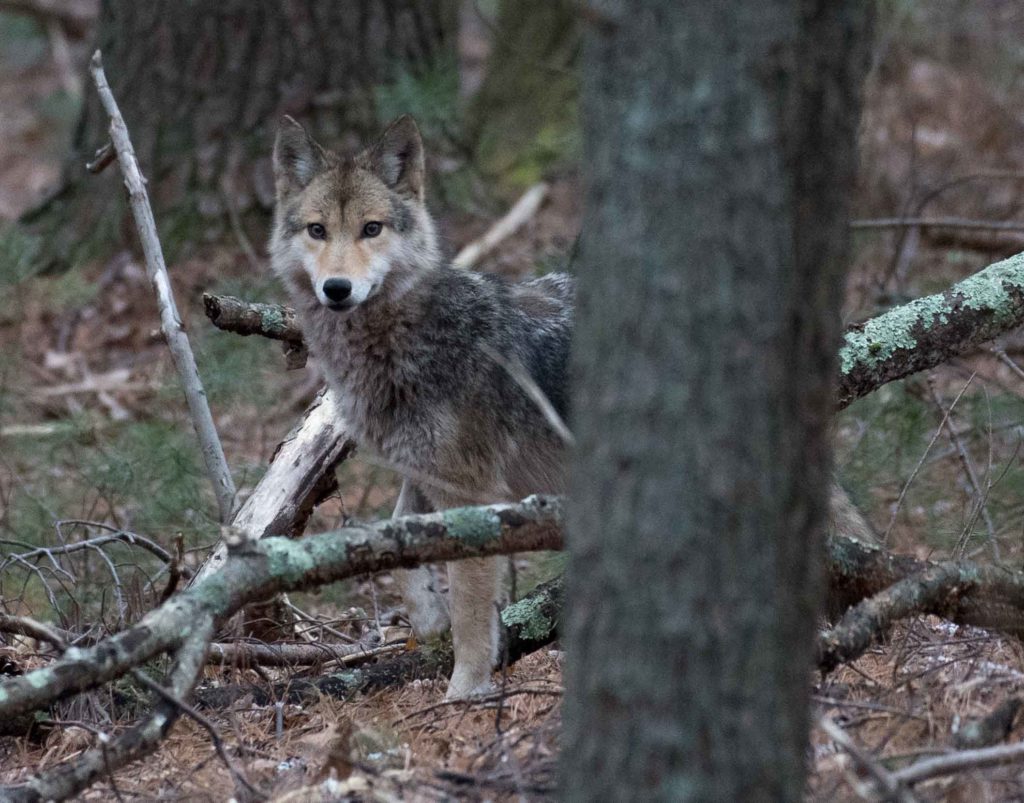 Here is a video from our trail camera of four white-tailed deer bounding across the pine grove late one afternoon this new year.
Here is a trail camera video from the past week of a single coyote a little past dawn moving through the pine grove.
Since the New Year, our wildlife sanctuary has been bursting with activity fueled by an eruption of pine cones. Each day there is a cacophony of squirrels, both red and grey, and seed eating birds, like red-breasted and white-breasted nuthatches, brown creepers, tufted titmouse, black-capped chickadees, and more. The ground is covered with pine cones, including this pile near a vernal pool on the property.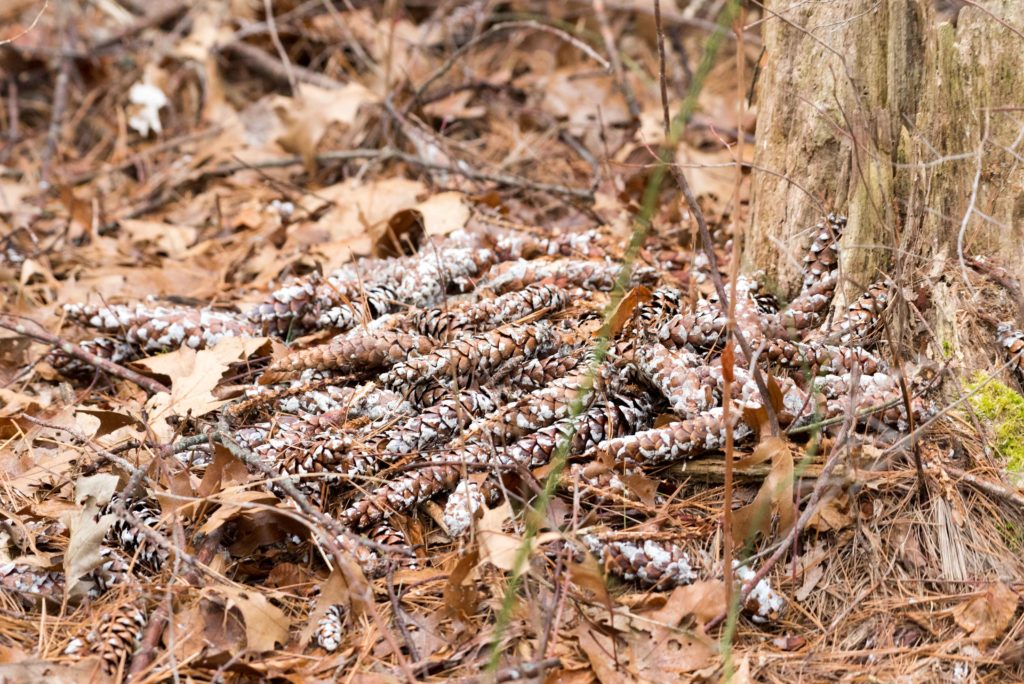 A red squirrel moved frenetically – both eating pine seeds and remaining vigilant for predators – like the coyote and great horned owl that have both taken up residence in the pine grove.
As a raptor hunted near by and blue jay's mobbed the bird, a grey squirrel hung tightly to the trunk of a tree and tried to blend in until the danger passed. Whose woods are these…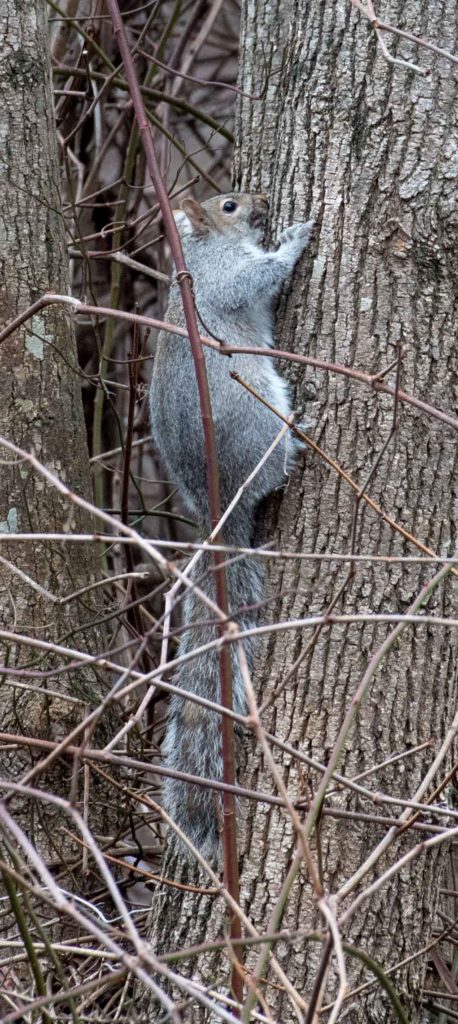 Robert Frost reading Stopping by Woods on a Snowy Evening