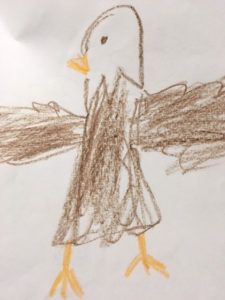 After learning about how Massachusetts Attorney General Maura Healey plans to challenge the federal government's recent moves to alter key components of the Endangered Species Act, a group of Ramblers (campers ages 7-8) attending Stony Brook Day Camp decided to make a statement of their own. 
With the help of their counselors, these young campers put together a letter and drawings expressing their support for the Attorney General!
The counselors were thrilled to see their concern, and happy to help the campers bring their ideas to fruition.
Thank you, campers, for being inspirational Nature Heroes to all of us!