The sun is more than halfway between Winter Solstice and Spring Equinox with longer days already apparent.  Cedar waxwings are picking the last of the berries from trees and shrubs.  Their elegant plumage stands out against a snowy background.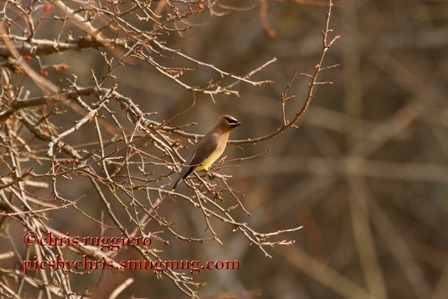 Our native plants garden on the southeast side of the nature center has Cranberry Viburnum shrubs with a few bright red berries remaining.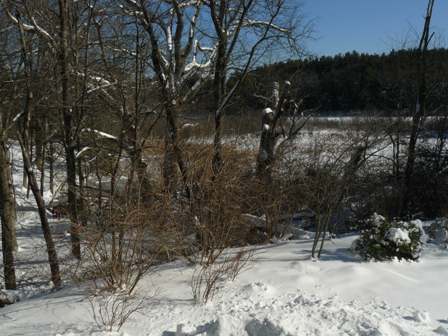 Look closely and you can see cedar waxwings devouring the berries.  There is one right in the middle toward the bottom.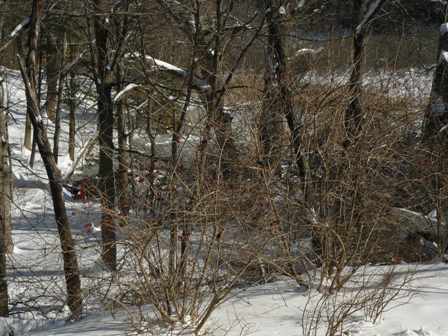 Our picnic tables tell the story – more than 10 inches of snow fell this week!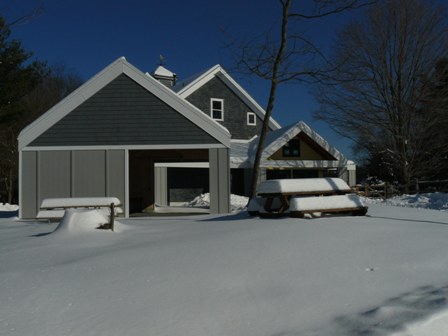 The trails await snowshoes, skis and even walkers with good boots.