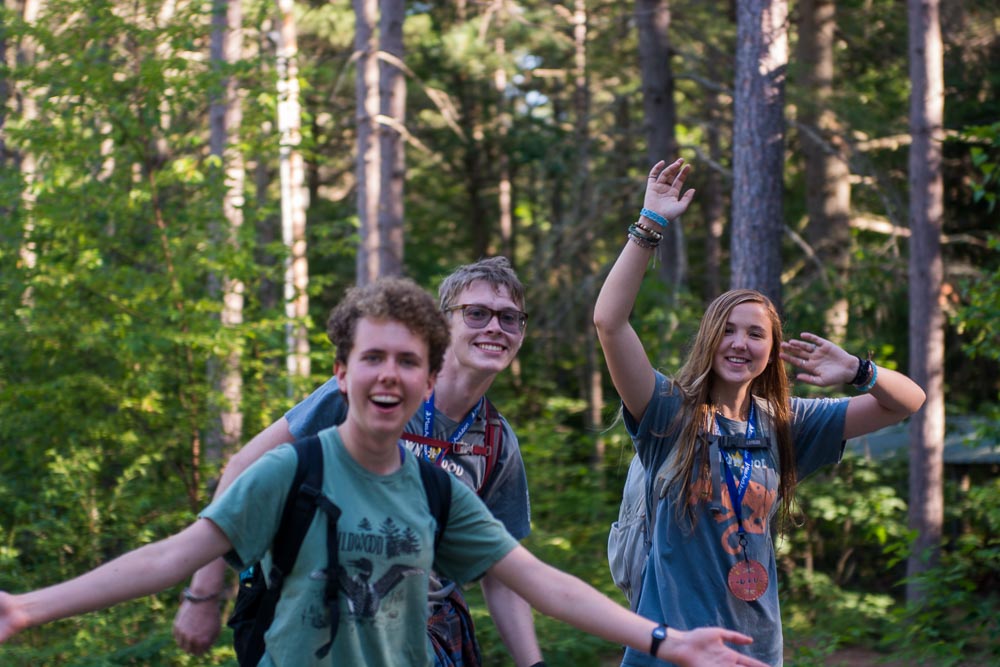 Have you ever wanted to spend your summer outdoors, hiking, paddling, swimming or camping? Do you love being around kids and want to work with them now or in the future? Do you want to make a difference in the future of our planet through conservation or education? Wildwood gives you an opportunity to do all that and more when you join our amazing seasonal staff!
Wildwood is still building our team for summer camp 2019 and we're looking for passionate conservationists, educators, and outdoorspeople to fill a variety of roles.
Working at camp is an incredibly rewarding experience for all the reasons above and more: You get to spend a summer in the lovely Monadnock region of New Hampshire on the shores of our beautiful Hubbard Pond; we provide room, board, salary, fantastic training, and more to our summer staff; and most importantly you can make a genuine and lasting difference in the lives of others. The skills you learn at camp—leadership, critical thinking, problem-solving, behavior management, communication, and more—are skills and traits that will draw a future employer to your résumé.
We're still looking for people for a variety of positions, including:
If spending a summer at Wildwood sound like something you want to do, please reach out to us at [email protected], or call us anytime with questions.
If you're a camp family, staff or camper alumni, or Mass Audubon member reading this, please share it with anyone you know who might be interested in one of the best summer jobs they'll ever have.
See all open positions at Wildwood and download an application by visiting our website.
Learn more about working at camp and how it prepares you for the future with the American Camp Association's Project Real Job.