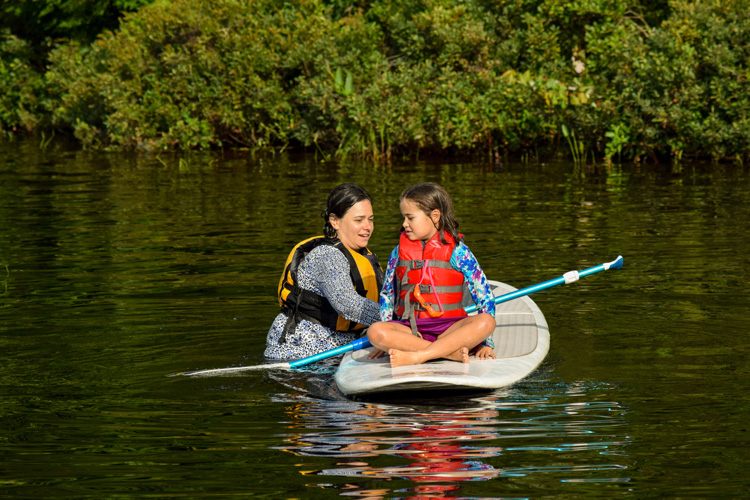 The search is over! What's the best thing for your family to do this summer? A great family vacation where all you have to do is show up!
Wildwood's Family Camp offers fun for all ages where you can choose your own adventure: swimming, boating, archery, Arts & Crafts, nature hikes, and more are all on the menu.
And speaking of menus, all your meals are provided for you! Breakfast and lunch are served buffet-style so you and your family can come and go at the pace that works for you, while dinner is a fun community gathering each evening, served family-style.
We provide opportunities for adult-only activities, kid-only activities, and those your whole family can do together. Tea Time with our staff from England is a perennial favorite, while the more adventurous folks can take a thrilling ride down the zip line! And what day at camp would be complete without a little swimming in our beautiful Hubbard Pond?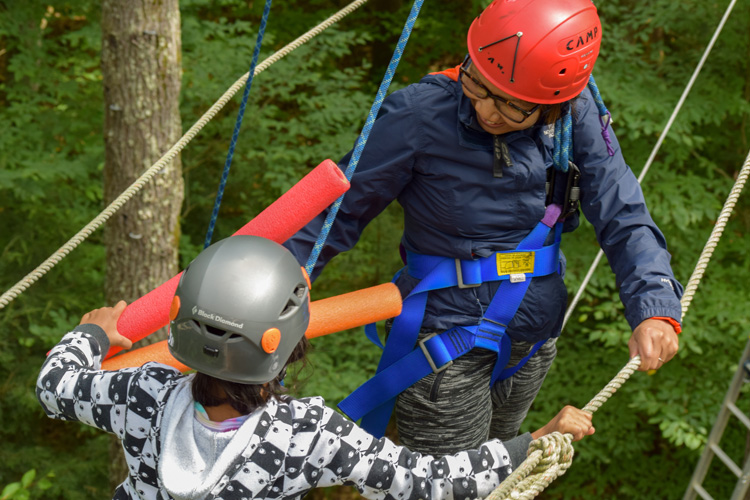 Your family (up to eight people) can choose from a range of accommodation options. Standard choices include sleeping in your own wooden tent, platform tent, rustic cabin, or yurt, complete with bunk beds and mattresses. This year we are also offering "premium" options
on a first-come-first-served basis in Darwin or Muir staff cabins, which have private bathrooms and bedrooms. Or, at the opposite end of the spectrum, you can now bring your own tent!
We can't wait to meet you and your family this summer during Family Camp! We have the following sessions lined up for this year:
Session 1: Wednesday, June 19–Saturday, June 22, 2019
Session 2: Sunday, August 18–Wednesday, August 21, 2019
Session 3: Wednesday, August 21–Saturday, August 24, 2019
Check out our website to learn more and register for Family Camp.