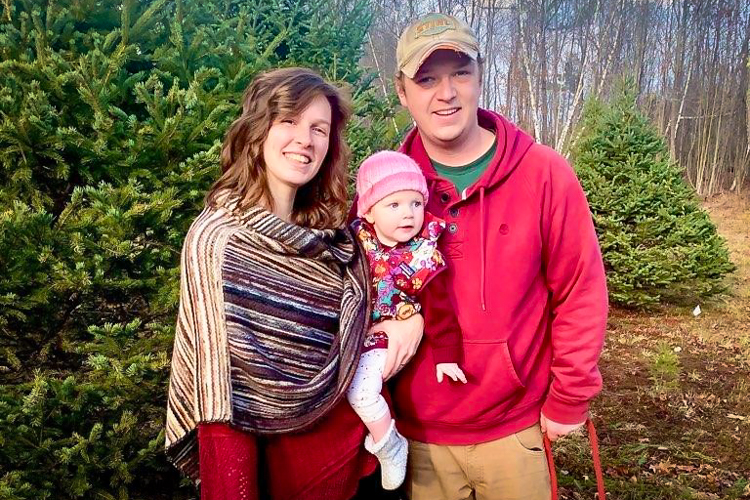 As registrations are rolling in, we are busy excitedly prepping for summer 2021—including hiring new staff! We are happy to welcome Collin & Stephanie Tourgee and their adorable daughter Eva to our Wildwood Family. Collin and Stephanie are our new caretakers and live onsite year-round, keeping a watchful eye on the property.
Collin grew up in nearby Sharon, NH, and Stephanie in Greenfield, NH. They were high school sweethearts! Collin spent his younger years going to camp just down the road from Wildwood at Camp Takodah and is currently working in construction. Stephanie has a background in customer service, loves to cook and bake, and is now busy as a stay-at-home mom.
They both love everything about living in rural New Hampshire and are truly enjoying the quiet life at Wildwood. Stephanie and Eva have been exploring the trails and discovering lots of animal tracks, scat, and other wildlife sign. Winter is their favorite season as they are avid skiers and snowboarders. Collin even built a snow tunnel and slide for Eva to enjoy in the backyard.
Welcome to the Wildwood family, Tourgees! It's going to be a great summer!