Fall at Wildwood is absolutely beautiful and we have two more weekends left where you can come and spend some time as a family here at camp.
Friday October 1 – Sunday October 3
Friday October 8 – Monday October 11.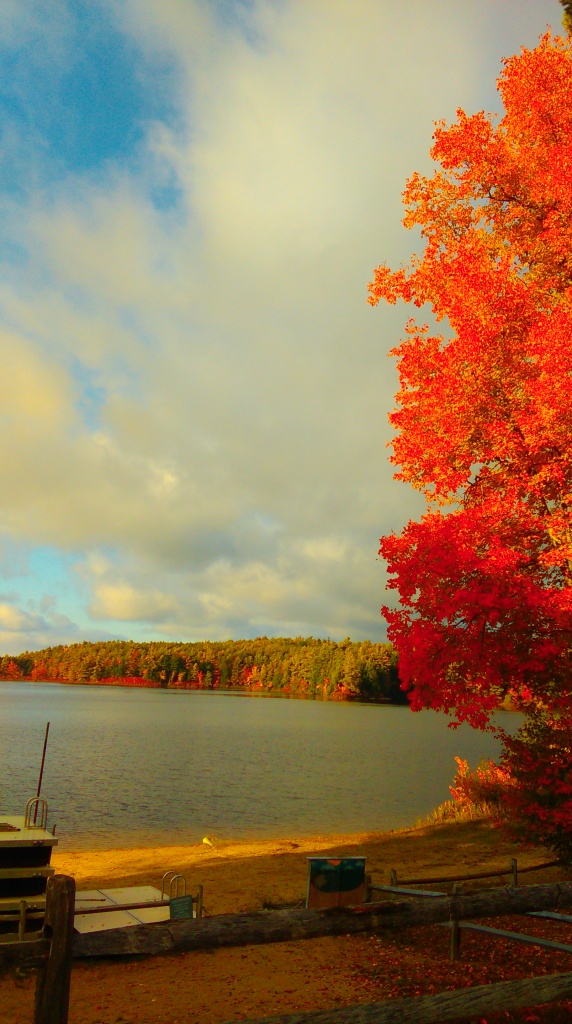 You can choose from any of the following lodging options:
Bring your own tent: $85/night
Yurt / Wooden Tent: $110/night
Cabins: $120/night (cabins have electricity)
We will assign one family only to each unit. Each unit has a firepit, wood, sink, toilets, picnic table, trash & recycle cans. Families bring their own bedding, personal items, food, and all cooking/cleaning gear.
The waterfront is open from 10:00 am–noon and 2:00–5:00 pm , starting on Friday at 2:00 and ending on Sunday at 5:00pm and is included in the nightly rate. Waterfront activities include canoeing, kayaking, paddle boarding & swimming.
The shower house is a shared space and families can chose to shower at any point over the weekend.
Check in anytime after 1:00 on Friday and leave on Sunday anytime before 6:00pm.
Call the office today and register your spot while you still can. ! 603-899-5589