This is Part 2 of a 3-part blog series. In August 2016, we sat down with three of our international staff members—Karim, Ness, and Matt—to hear what they had to say about Wildwood: the challenges and rewards of being a staff member, their favorite camp activities (Spoiler Alert: they all love the waterfront!), and what makes Wildwood so special.
Don't miss a story! Subscribe to the Word from Wildwood blog to be notified when these and future blog stories are posted.
---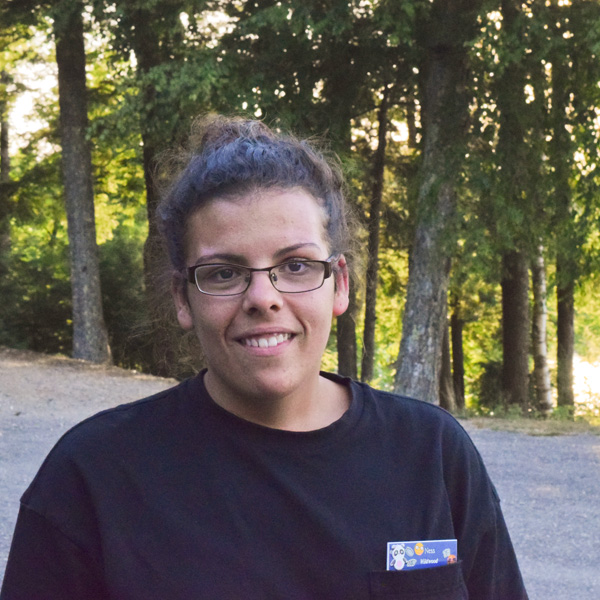 ---
What is your name?
I'm Ness.
Where are you from?
London, England.
What is your job title and how long have you been at Wildwood?
I'm a counselor in Carson Unit, with the 9-10-year-old girls. This is my first year.
What's been challenging for you?
The confusion of what I was coming out to do. I did speak to Matt [a third-year international counselor] before coming out here, so he kind of helped me. Also, just getting used to the activities—how the activities run, how you do it and how the kids react, and all of that.
What's been the most rewarding?
Seeing the children come out of their shells from the first day when they arrive, then seeing them at the end and they don't want to go home and they're looking forward to coming back next year. It feels nice to know that they feel so settled and they've enjoyed their time.
What made you want to become a camp counselor?
I've got experience back home working with children, so I just wanted to experiment with different ages. I was looking at camps for preschoolers, because that's the age I worked with back home, but then I got the idea, "Let's give a different age group a go, let's see how this works." And also I wanted a different kind of summer experience, because every summertime I'm child-minding for parents that work during the summer holidays and I take charge of the house and the children and I just wanted to change it up. I wanted to have a group of them, not just a few kids, and have the activities there, on-hand. At camp, they have that all there for you.
What is your favorite Wildwood activity?
For me, it's the waterfront. I never had the chance back home to do kayaking or canoeing, and coming out here and being able to do all this has been the highlight of my summer.
What do you think makes Wildwood special?
It's all of the nature here, all of the stuff that's here for the kids, all around us.
If you could give one piece of advice to someone considering coming from overseas to work at Wildwood, what would it be?
I'd say just do it. Go for it, because if you're even thinking about it, it's something you should do. It's going to be something to look back on and smile at.