CampDoc.com
 Watch your email in early March for login information!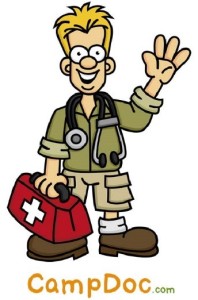 CampDoc.com is the online service we use to upload and organize camper health information. It allows us to keep secure and accurate records of your camper's health history and document any care given during their camp session. It also cuts down significantly on the amount of paper we use every year.
In early March, families of registered campers will receive an email notice from CampDoc to create or update their campers' profiles. We ask that families complete their profiles by May 1. Campers must have a health care physical within 12 months before the start of their camp session.
If your camper is also attending another Mass Audubon camp that uses CampDoc, you only need to create one profile. Many sections will apply to all camps, but some additional information is needed specifically for overnight camp.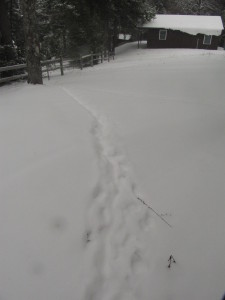 If you have any questions, please contact the camp office, and we'll be happy to help. We can't wait to see you at camp this summer!
Winter days change our camp landscape, and give lots of opportunity to learn the habits of our year-round residents. These porcupine tracks show a route up a steep incline, and passing lots of choice evergreens, to reach a small stand of hemlock.  Apparently our porcupines are finicky eaters!