Saying goodbye to our team members is always bittersweet in the camp world. Kyle Branin, our now-former Teen Programs Manager, has left Wildwood for a very exciting reason: he got married! And the union is completely Becky's fault. Kyle's new partner, Katherine, is a friend of Becky's—who knew that a chance encounter over lunch would create a beautiful love connection?
Here a few photos of the small, socially distanced ceremony on Halloween, taken by our own marketing/photography staffer, Ryan, who was honored to be included in their big day. A larger celebration with their families to come when it is safe to gather and travel again.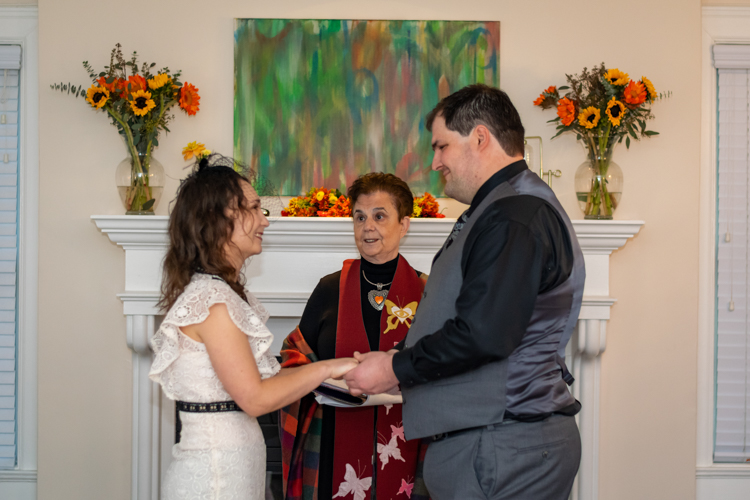 Kyle has been a part of the Wildwood family since 2012 when he was the Ropes Course Director and stayed on as caretaker for a few months. He left Wildwood to return home to Utah to work for outdoor company Black Diamond but continued to consult for us part-time. He returned in 2017 as the Teen Programs Manager.
Over the last three years, Kyle has worked hard to expand the "teen trek" program and start a new winter camping trek program. He managed the ropes course and was also a Leave No Trace trainer, helping Mass Audubon on the path to getting certified. Kyle brought consistency and growth to our Environmental Leadership Program (formerly Leaders-in-Training) and our Counselors-in-Training program (formerly Junior Counselors).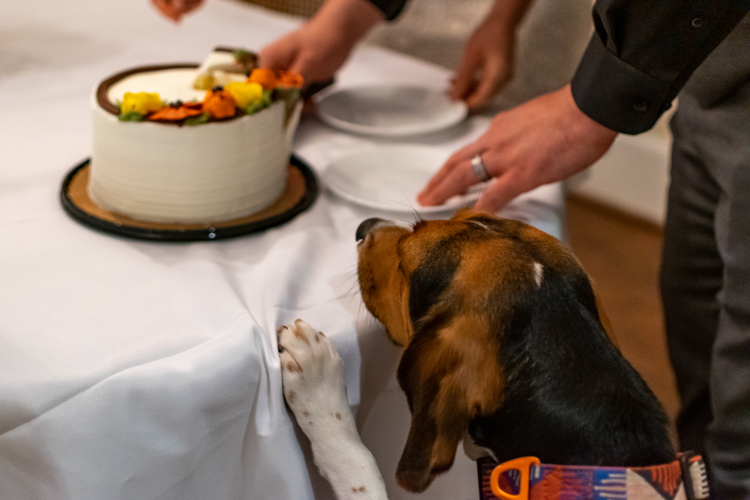 In his free time, Kyle guided trips for various outfitters and hiked around the New Hampshire woods with his beagle, Pippin. Few people knew that Kyle is a master Magic card player who has won many tournaments over the years (yes, he's a true Wildwooder!). 
Kyle has moved to Scarsdale, New York, where Katherine serves as Associate Pastor of Mission, Outreach & Church Families at Hitchcock Presbyterian Church. All of us at Wildwood thank Kyle for his contributions to our programming and to all of the people he worked with. We wish him and Katherine a lifetime of happiness.