Sanctuary Director's Message
I received a text from my niece describing how her soon to be six-year-old son fell in the salt marsh. The story goes they ventured off the trail that skirts the marsh edge to peer into one of the deep pools known to teem with mummichogs that wait for the next high tide. As they got closer to the pool, the ground beneath them became muddier and wetter and Jase sunk knee-deep into the ooze. His mom easily pulled him out, but the marsh temporarily claimed one of his rubber boots and socks for its own.
The story made me grin from ear to ear.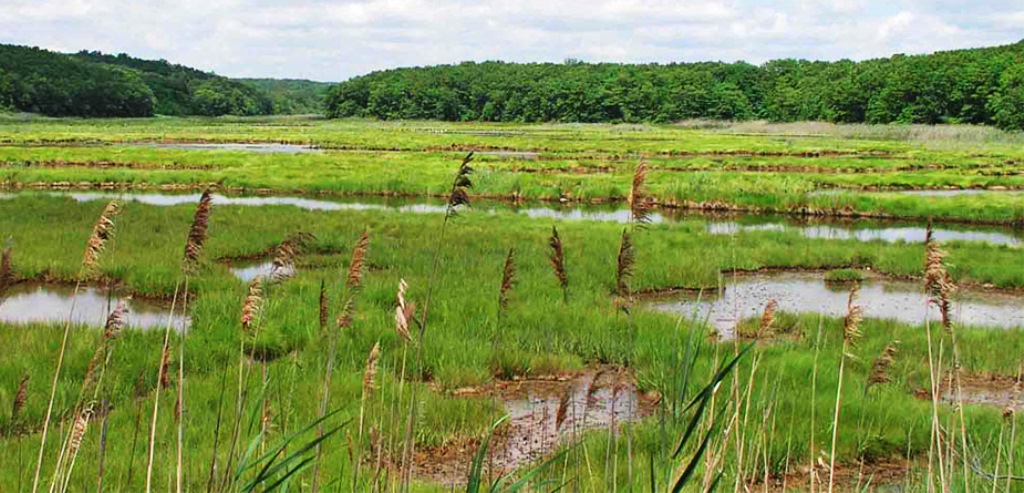 Don't get me wrong. I didn't delight in his muddy mishap. I was just thrilled they were outside, exploring, and getting into nature. And they are not alone.
One of the silver linings of this pandemic and the stay-at-home orders is that more people are getting outside. From my kitchen window I see walkers and runners on the road in summertime volume. While hiking in the woods with my dogs I have to dodge people I have never seen before on familiar trails. And on sunny days the tidelines of well-known beaches are like a conveyor belt of humans.
While it makes social distancing a challenge, seeing all these people outdoors gives me hope. We are turning to nature in our times of need and discovering it is essential to our well-being. Breathing in the fresh spring air, listening to the ocean's roar, smelling sun-warmed pine needles, watching the birds at the feeder, feeling wet marsh mud. Nature in all its forms heals us.
The natural world also offers us lessons in resilience. Misadventures like falling into the marsh will occur, but such experiences can teach our children (and adults!) how to bounce back from unexpected set-backs. We know that resilience is not only a critical lesson in these uncertain times, but it empowers us throughout our lives.
This temporary pause in the mindless hustle-and-bustle of our normal routines is focusing our attention on what we truly value—and it is clear that getting out in nature rises to the top. This reminds me of the important role that the Wellfleet Bay Wildlife Sanctuary plays. Not only does it provide critical habitat for a diverse array of wildlife, it is also one of the many protected open spaces where kids and grownups can recreate, rejuvenate, and connect with their natural heritage. And it is this critical connection that will ensure not only the future of the places we love but will allow us to meet the challenges posed by the changing climate and other threats to the nature that so clearly sustains us.
While the sanctuary remains closed for the time being for safety reasons, rest assured it will reopen and all of us will be able to soak up the sights, sounds, and scents that we've been missing about this very special place. But in the meantime, get outside wherever you are. Look. Listen. Play. Breathe. Dive deep into your natural surroundings and emerge the stronger. Muddy boots and all!
Melissa Lowe
Director, Wellfleet Bay Wildlife Sanctuary