With our last live cold-stunned sea turtle rescued on December 28th, we've been reflecting on what made this season standout from others.
Of course, there's the fact that more than 1,000 turtles were rescued or recovered, the second biggest year on record. But what was especially gratifying was the record high number of live turtles rescued—75% of the total compared to about 50% in a more typical year. Presumably, the fact that the month of November was the second warmest ever played a role.
As usual, most of the turtles that cold-stunned were Kemp's ridleys (Lepidochelys kempii), which are critically endangered and the world's smallest sea turtles. There were 64 loggerheads (Caretta caretta),16 greens (Chelonia mydas),and possibly 3 hybrids.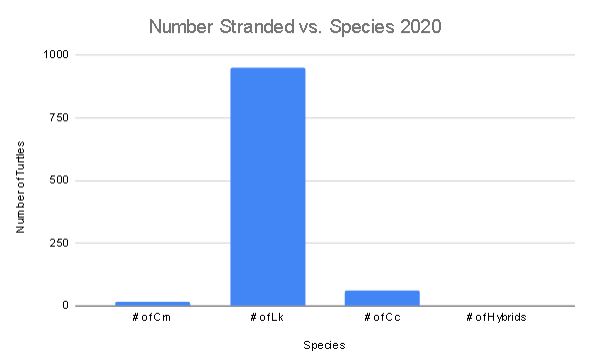 Two ridleys, one alive the other dead, had PIT tags, which are similar to pet microchips. Information from the tags told us that both turtles stranded on Cape Cod during the fall of 2017. One was released off North Carolina the following year, the other off Martha's Vineyard. Repeat stranders are very rare but every year, we get at least one.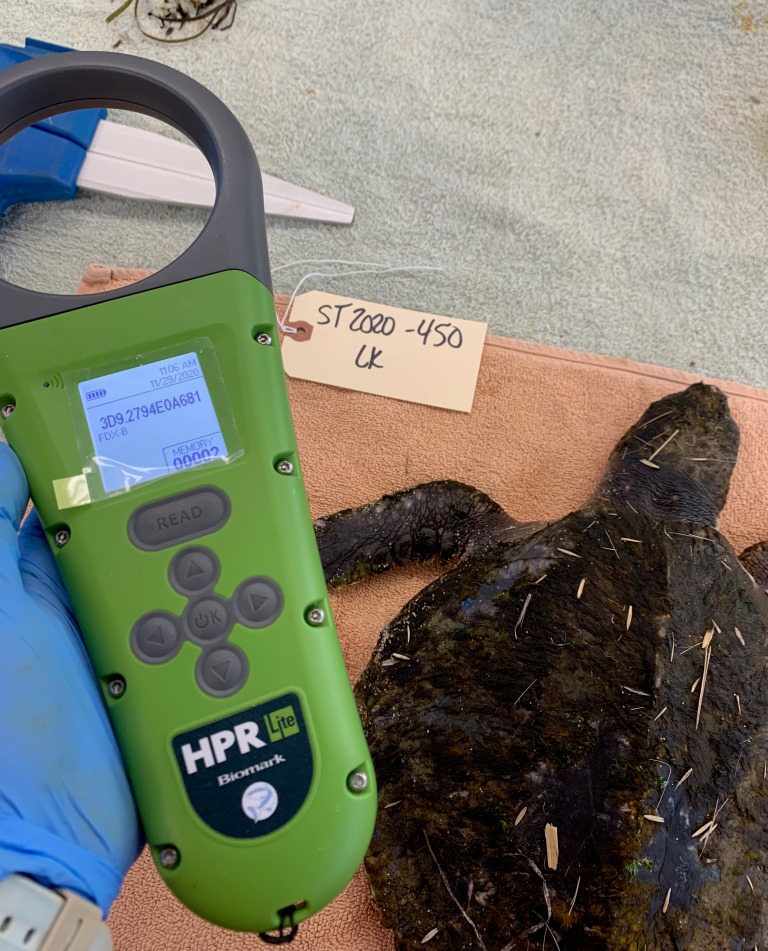 One question we're asking this year: where were the big loggerheads? In previous cold-stun periods loggerheads weighing 70-100 pounds or more were fairly common. This year, we only had two weighing over 80 pounds and one weighing less than 9 pounds. One theory is that because of the unusually warm water in Cape Cod Bay and favorable southerly winds, larger loggerheads may have maintained enough swimming mobility to make it out of the bay before temperatures got too cold.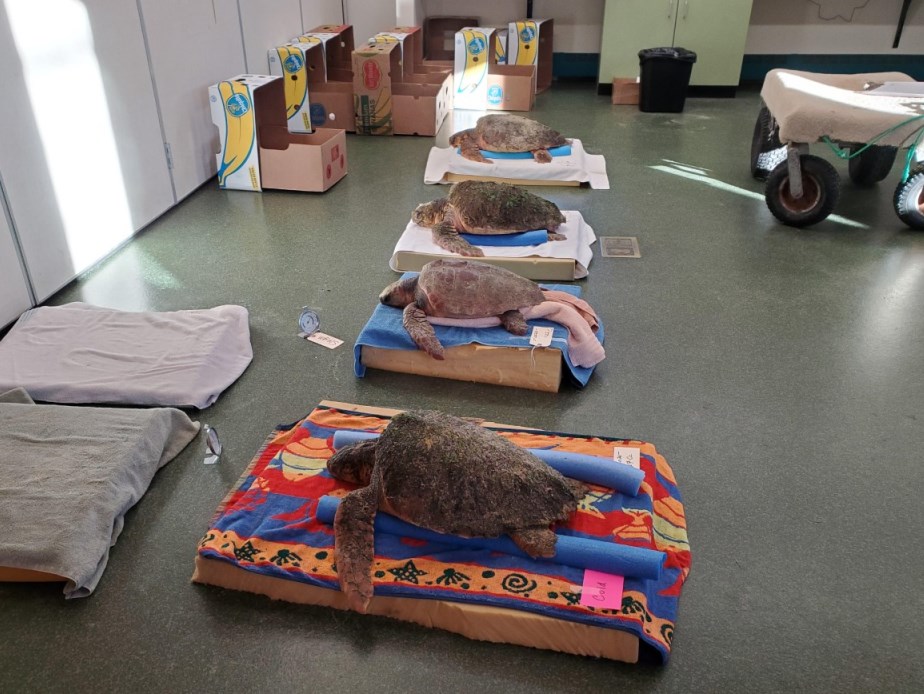 Finally, we want to give a special shout-out to the more than two dozen sea turtle hospitals around the country now caring for well over 600 turtles rescued by our volunteers and staff. There's no doubt that this loggerhead (below) found on Wellfleet's Great Island in December looks a lot happier as it convalesces at Sea Turtle Recovery in New Jersey!