Rarely does the moment arrive when everything seems to fit together perfectly and converges at just the right moment, but that's probably why transcendent moments are so rare and special and our vacation campers had this type of moment this morning.
Over the past few weeks, we have been keeping tabs on a pair of Great Horned Owls and a single Barred Owl that have been very active in our wildlife sanctuary. For one week, a Barred Owl has been roosting during the day in the same tree in our pine grove, but was not there today. Alas, I thought our vacation campers wouldn't get to see this amazing owl.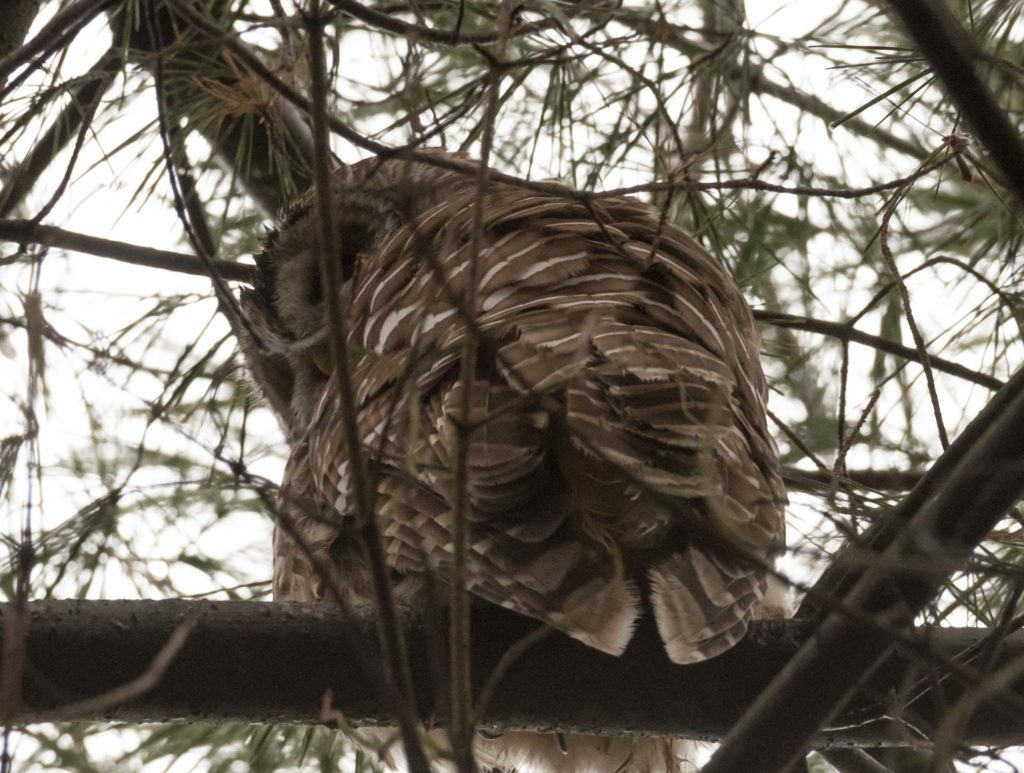 BUT the reason it wasn't in it's daytime roost was because it had taken up residence in a nest that was in perfect view of the trail in our pine grove. This is the first Barred Owl nest we have ever found on the sanctuary.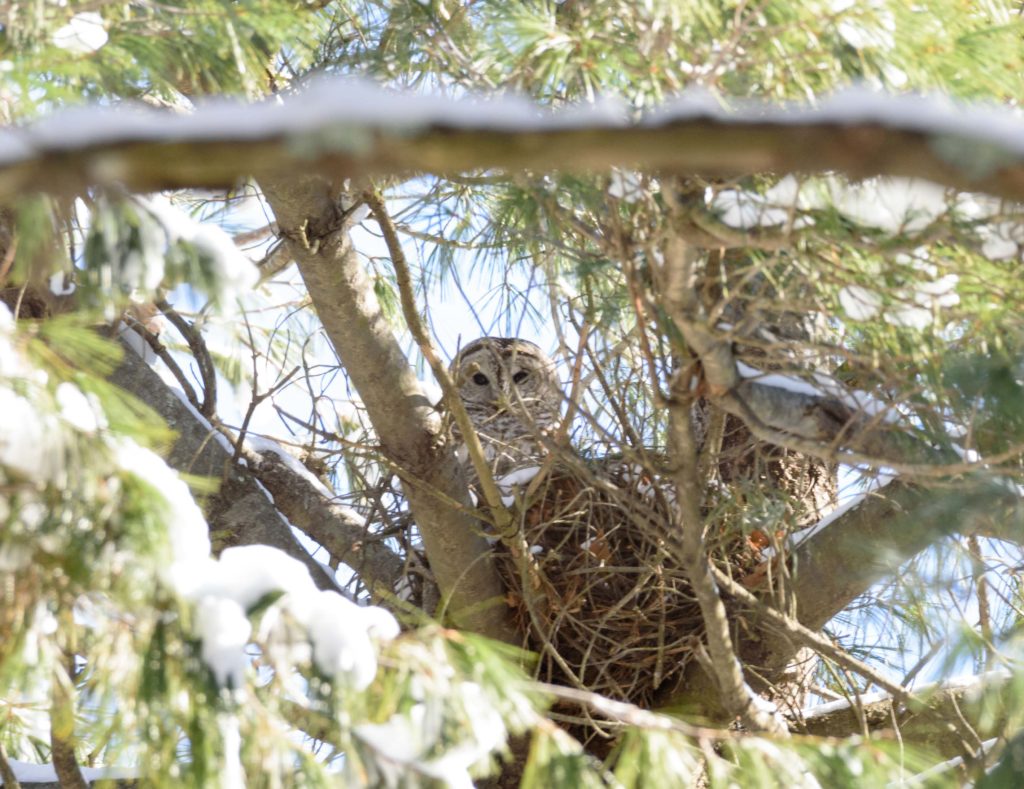 So with the snow sparkling in the mid morning sun, an owl resplendent in it's nest, the first people to see it were our vacation program campers and the look on their faces just tells it all, so much more than words could.
" Pay attention.
Be astonished.
Tell about it."



― Mary Oliver