Museum of American Bird Art, Canton    May 2017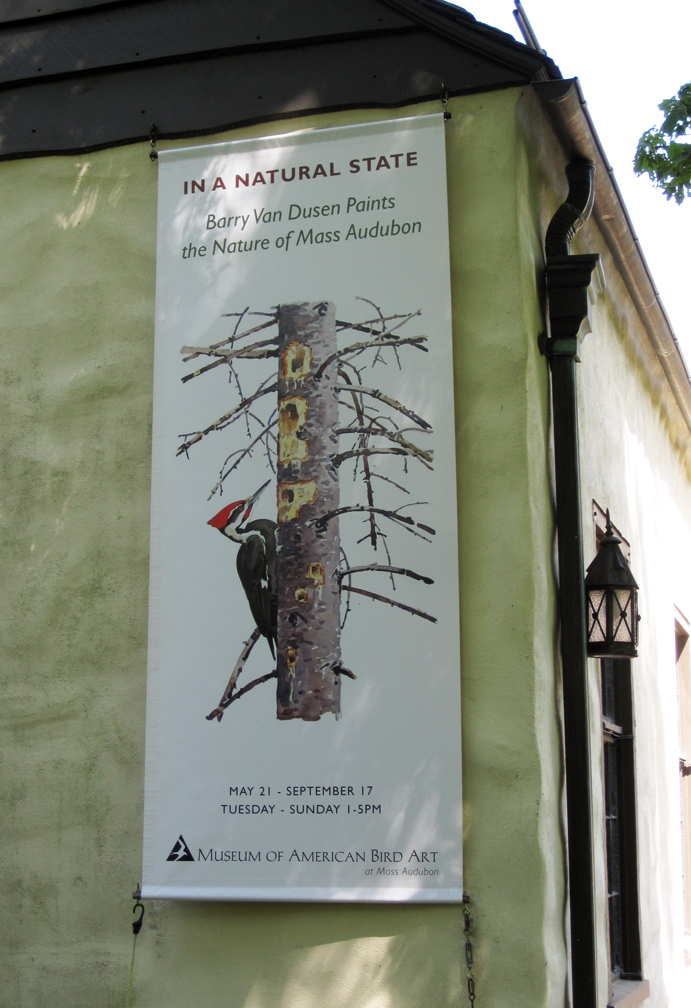 If you are a regular reader of this blog, you've probably noticed that the posts have slowed down abit.  There's a reason for this.  With the opening of my residency exhibition at the Museum of American Bird Art scheduled for May 21, 2017, I've had to put the sanctuary visits aside and spend all of my time on show preparations.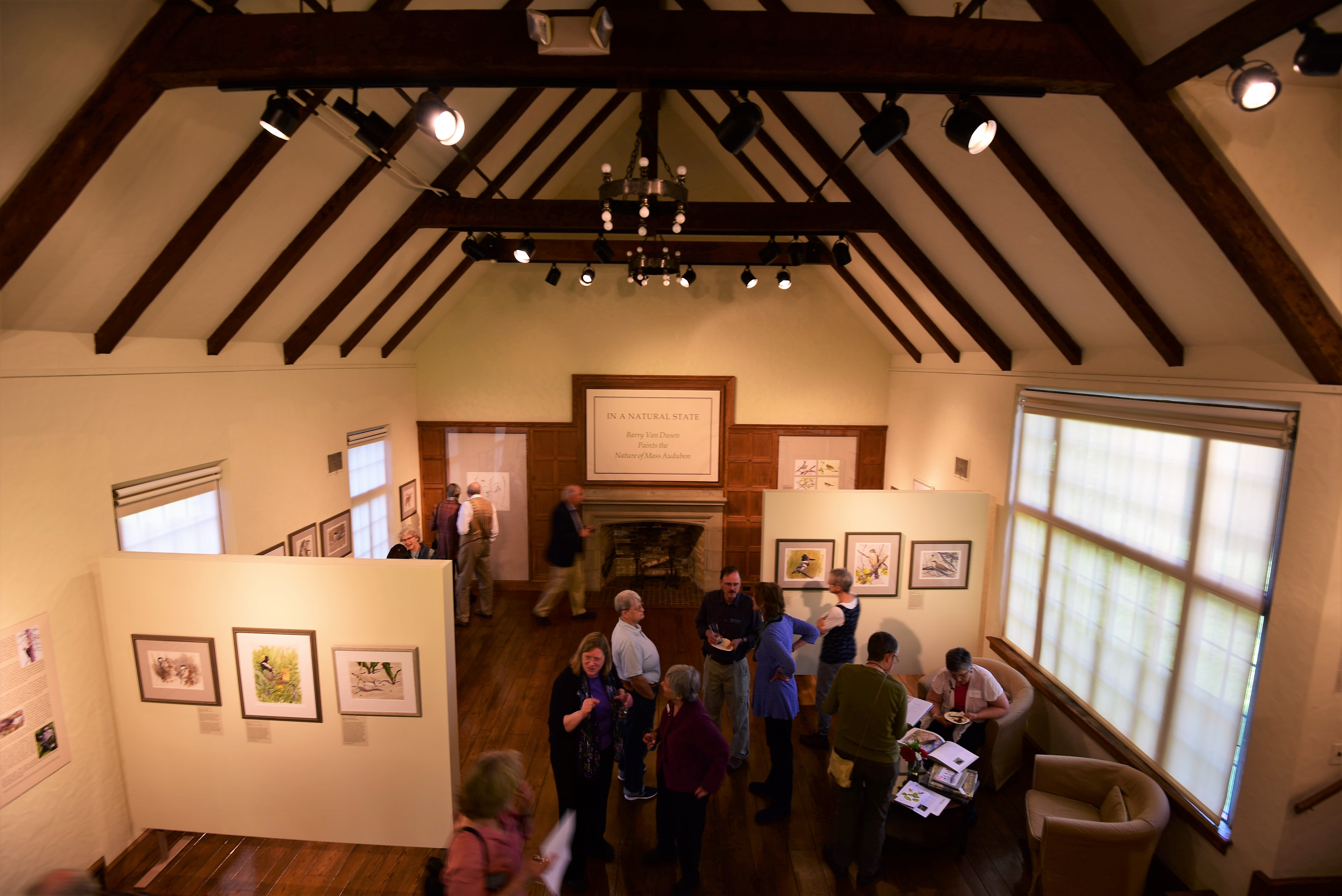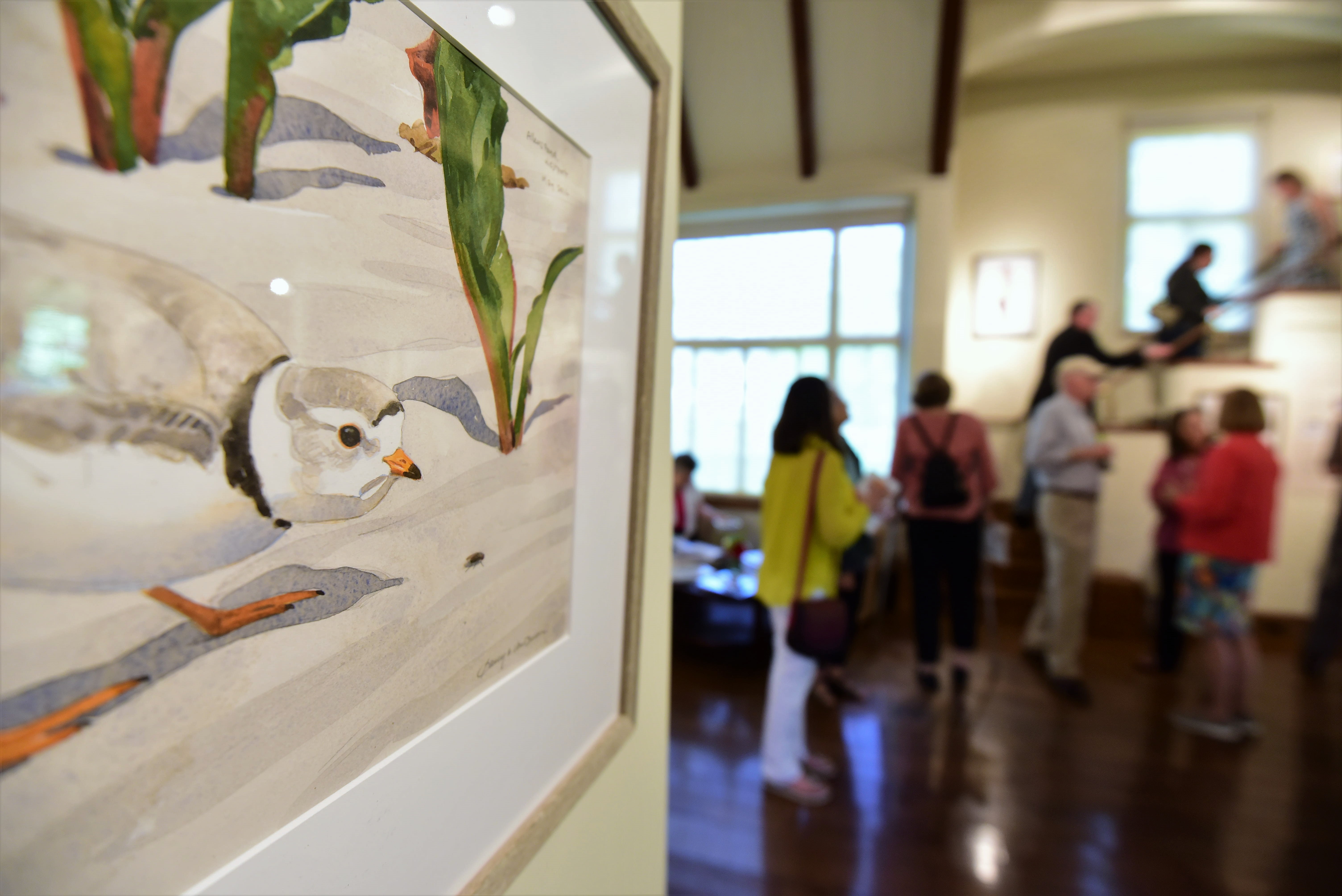 IN A NATURAL STATE: Barry Van Dusen Paints the Nature of Mass Audubon, presents more than 60 original watercolors from the residency project.  On exhibit are watercolors of birds, landscapes, flowers, mammals, fish, insects and more, inspired by my visits to 54 Mass Audubon properties across the state.  The paintings are accompanied by narrative labels that chronicle my experiences and adventures over the course of the two-year project.
In the mezzanine, visitors can see a display of my sketchbooks and field kit, and a chronological slideshow on the large mezzanine monitor includes ALL of my residency paintings up to the present time (more than 150!), along with related sketches and photographs.
The installation would not have been possible without the extraordinary efforts of the Museum staff: Amy Montague, Sean Kent, Owen Cunningham, Sarah McClellan, and volunteer Julianne Mehegan.  Their dedication and professionalism continues to fill me with awe!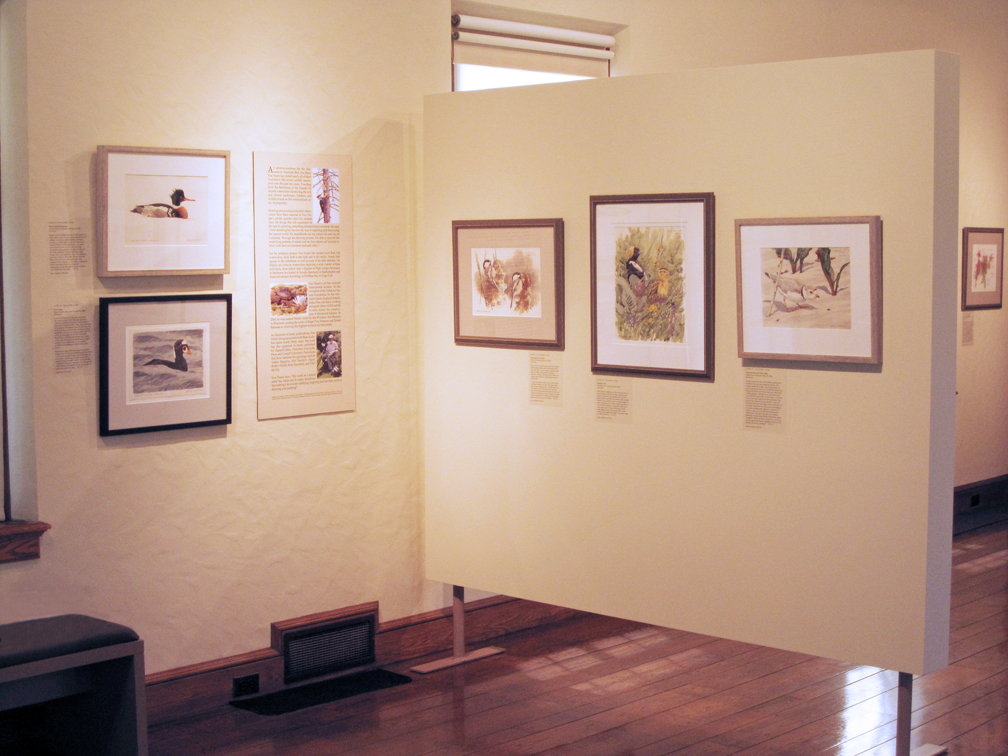 There's plenty of time to take in the exhibition, which will be on display throughout the summer, closing on September 17, 2017.  I hope those of you who have not yet seen the exhibit (or the Museum), will pay a visit!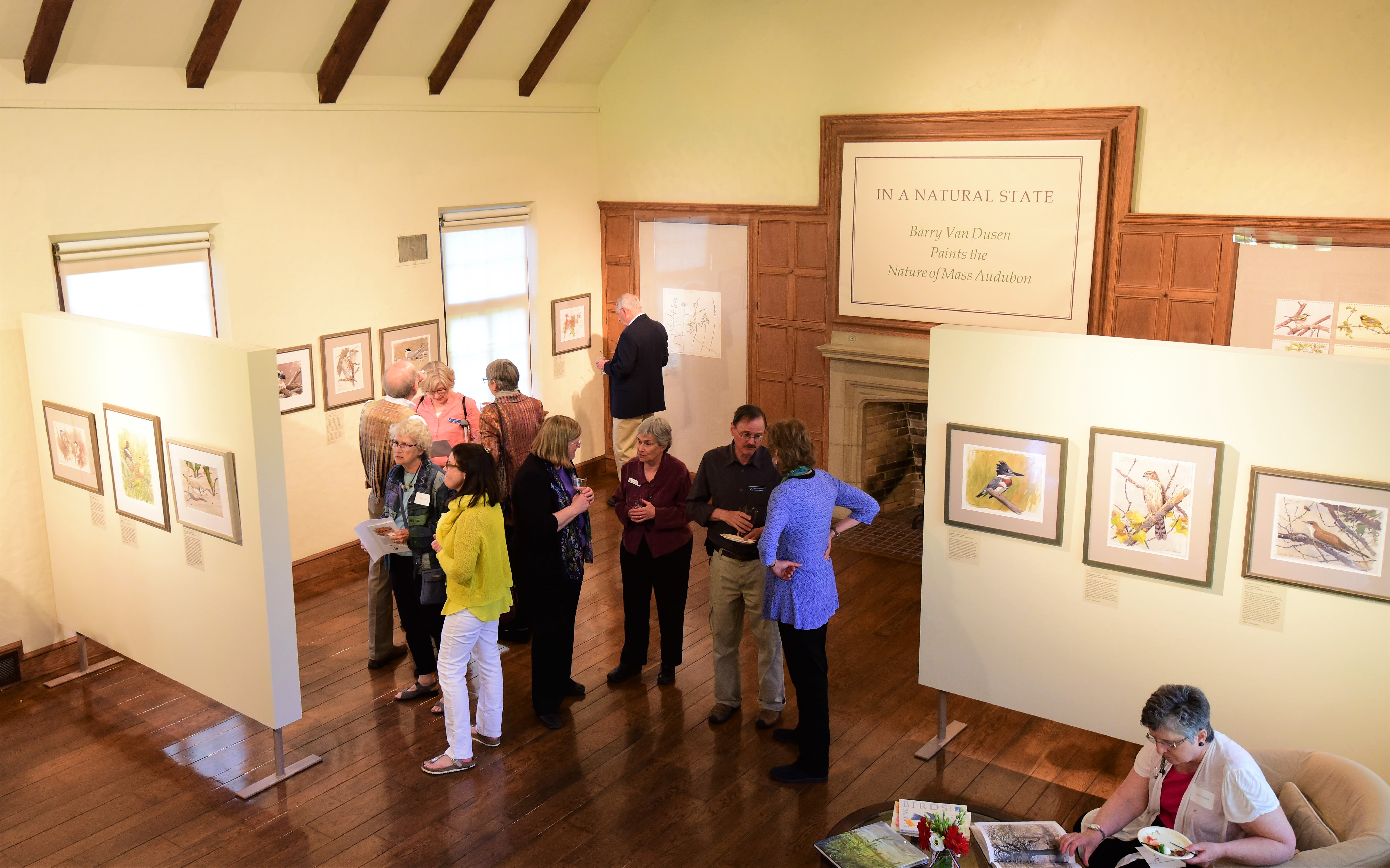 Getting back to the residency project – I still have a few Mass Audubon properties to visit this summer, so stay tuned for future blog posts from Endicott (Wenham), Blue Hills Trailside Museum (Milton), Felix Neck (Edgartown), Lime Kiln Farm (Sheffield)  and Richardson Brook (Tolland).  With my sanctuary visits coming to an end, I'm feeling a reluctance to finish.  It's been a wonderful experience exploring the Nature of Mass Audubon!
A Note to Collectors
A selection of my original watercolors has been purchased by the Massachusetts Audubon Society for the Museum's permanent collection, but many of the originals are available for sale to private individuals.  When you visit the Museum, ask for a price list at the front desk.  Also, feel free to contact me to check on availability of any of the paintings you see on the Taking Flight blog, or on the slideshow in the Museum's mezzanine.  Write me at [email protected].