Birch is plentiful in the northern United States and Canada. Birch trees have distinctive bark making it easy to identify different species.  Two birches common in our area are Gray birch and Yellow birch. Look for these trees on your walks in the woods.
Gray birch  (Betula populifolia)
Gray birches have chalky white bark with black triangular patches on the trunk.  As a gray birch gets older the black chevrons become more distinct. The bark is smooth and tough. Native American people used the flexible, highly waterproof sheets of bark for canoes and shelters.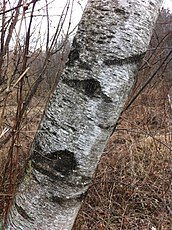 Often several trunks will grow from one root source. Gray birches are easy to spot in the woods as they are the only trees in our area with a white bark.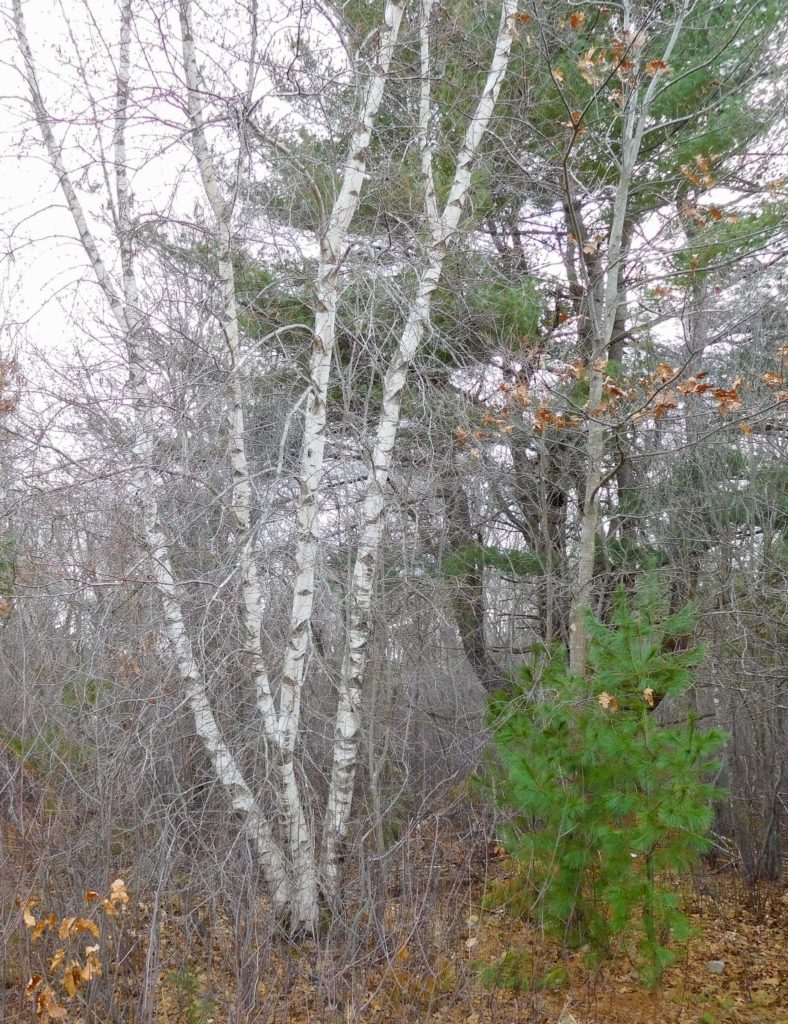 Yellow birch   (Betula alleghaniensis)
Yellow birch is one of the largest hardwood trees in the northeastern United States. The bark is yellowish and slightly shiny. The outer layers of the bark peel horizontally in thin, curly strips.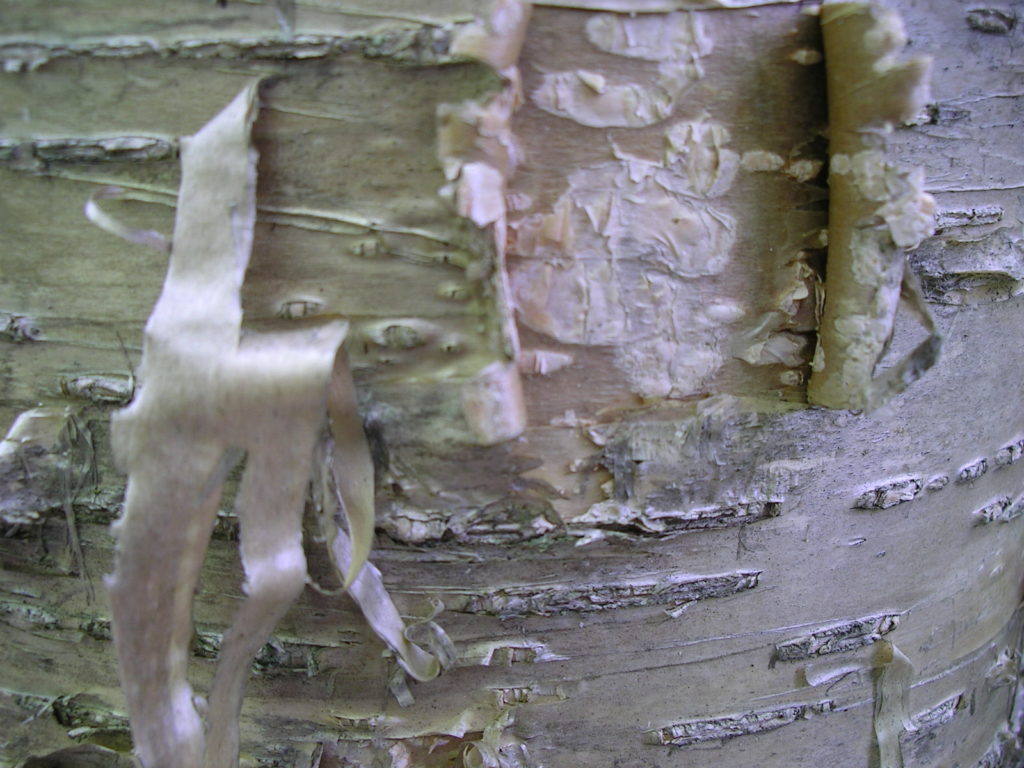 The wood of Yellow birch is strong and even-textured. It is an excellent building material for cabinets, and interior woodwork.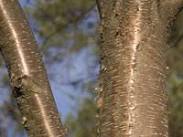 I'd like to go by climbing a birch tree,

And climb black branches up a snow-white trunk

Toward heaven, till the tree could bear no more,

But dipped its top and set me down again.

That would be good both going and coming back.

One could do worse than be a swinger of birches.

         From Birches by Robert Frost
Birds in Blue and Gray from Barry Van Dusen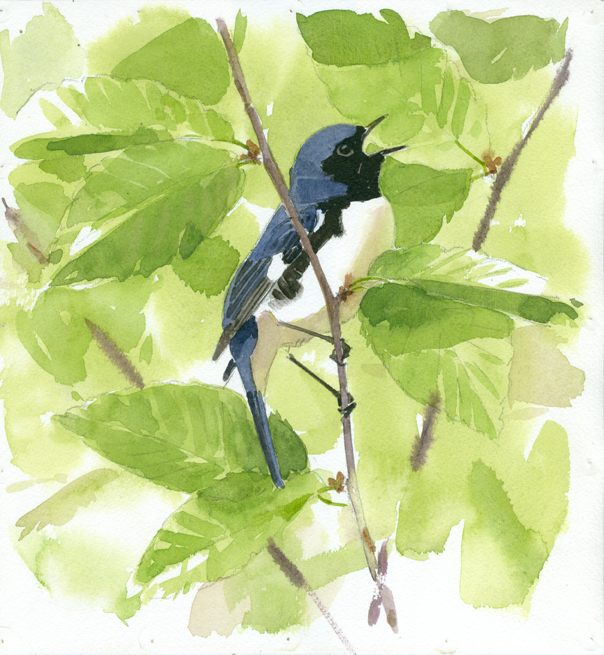 Enjoy Barry Van Dusen's post from Eagle Lake Wildlife Sanctuary, Holden, MA on May 11, 2015 and warblers foraging in birch trees.